Opening up about health concerns can be difficult for anyone, but it can be particularly tricky for men who might feel like they can't show vulnerability or don't want to worry their families and friends with their problems.
"We know that men struggle to talk about things more than women do," says Lorna Fraser, a spokesperson from the Samaritans. "It's a cliche but men will meet their peers and talk about sport but not things that are issues for them."
This is an issue because men now experience worse longer-term physical health than women, according to The Movember Foundation, a UK charity focused on men's health that has funded more than 1200 male health projects worldwide.
They say: "The state of men's health is in crisis. Men die on average six years earlier than women. Prostate cancer rates will double in the next fifteen years. Testicular cancer rates have already doubled in the last fifty [years]."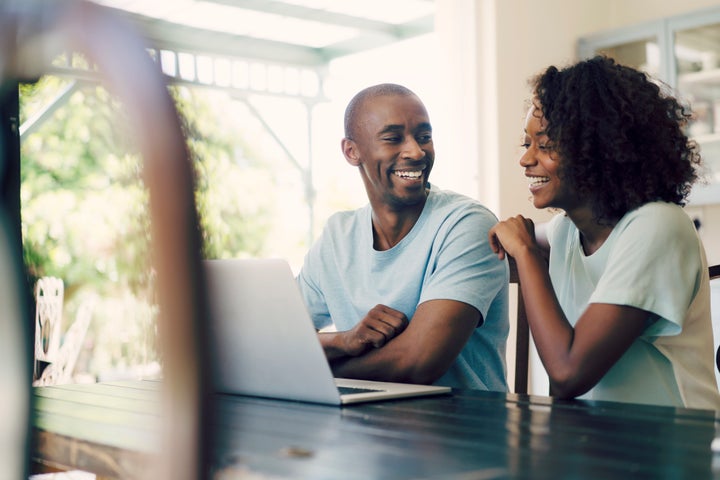 So we have asked the experts, during Men's Health Awareness Month, to explain the dos and don'ts when talking to men about their health.
1. Do not make it into a big conversation.
If you are concerned it can be tempting to build up all your questions for one 'big' chat, but this can be overwhelming and make the person shy away from the conversation.
Jim Pollard, a spokesperson from Men's Health Forum, a charity working to improve the health of men and boys in the UK, says: "If you want to talk about health with someone who doesn't want to, don't make it a big deal.
"Don't say 'we need to talk about X', just mention it in passing, even while doing something else. When you are driving is good, provided you're not suggesting anything too dramatic. Perhaps make it look like you're talking about someone else - did you hear Dave got his blood pressure taken? Only took five minutes."
2. Do be stubborn if they don't listen the first time.
If the man is feeling uncomfortable and doesn't want to have a conversation, they are likely to ignore you when you first try, but don't be deterred.
Sophia Lowes, health information officer at Cancer Research UK, says: "Sometimes it can be hard to bring up health or know what to do about niggling worries, but be as stubborn – If it doesn't go away or it gets worse, their doctor will want to know."
3. Do leave little reminders about the issue.
You might feel like you are nagging, but it is important not to let the issue get swept under the carpet if you aren't successful the first time.
Pollard says: "Sow a seed or two. Don't say 'you should get your prostate checked' just mention prostates in general or symptoms. Leave literature lying around or web pages open. You don't have to move in for the kill first time."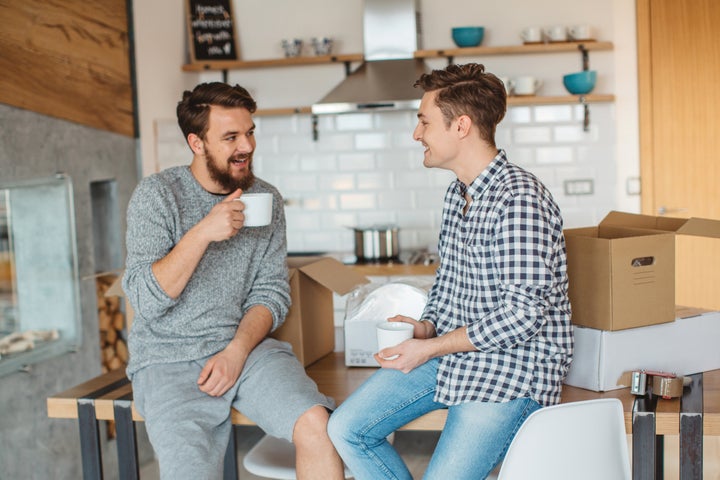 4. Do not use the language of failure.
It might not seem like a big deal for you, but Pollard says that many men might be affronted by your choice of language if you suggest that by being unwell they are in someway failing (or unable to fulfill their role as a breadwinner).
Pollard says: "Let the the person you're talking to feel in control. Be empowering. Seeing somebody isn't about getting help, it's about taking back control. And don't be confrontational."
5. Do remind them the doctor has seen it all before.
It's a cliche for a reason, but the patient might forget that medical professionals have seen it all before. Whatever the problem is, you won't feel worse by seeking help, and if anything they'll be able to put your niggling worries to rest.
Lowes says: "They've heard it all before. Although it might feel a little embarrassing to talk about some symptoms, that's what doctors are there for. Be honest and be thorough about all your symptoms to get the most out of a doctor's appointment."
6. Do make seeking help as straightforward as possible.
Some men might say they are willing to accept help but won't necessarily do anything about it without being repeatedly prompted.
Help by making life as easy as possible, this might mean booking an appointment for them or laying out their options whether that's a GP appointment by phone or calling a helpline.
Whatever you do, try to make sure doing nothing isn't an option.