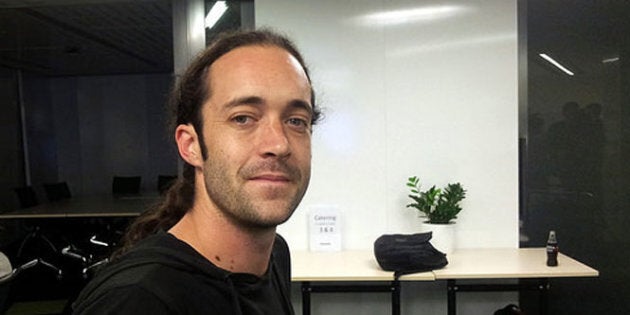 Meet Meow-Ludo Disco Gamma Meow-Meow.
He's a candidate running in the federal election for the Science Party in the seat of Grayndler against Labor MP Anthony Albanese.
Yes. His name is actually Meow-Ludo Disco Gamma Meow-Meow. Legally, and everything.
Meow-Meow will get to experience the certain novelty that comes with having your name printed on the election ballot paper on July 2 and people discover who you are.
But he wants to let you know that the campaign he's running goes beyond the novelty of his name.
The Huffington Post Australia spoke to Mr Meow-Meow and started with the obvious question: what's with the name?
"I was name agnostic. I thought it would be a really interesting experience to change your name because not many people have that experience," he said.
"I sat down with a group of friends and made a list of names that sounded fun and then we thought of which ones rolled off the tongue the nicest and we came up with one that we thought was novel and fun and I changed it."
But Meow-Meow's credentials and political perspective extend beyond his interesting name. He is a molecular biologist, entrepreneur and futurist who believes in the pairing of scientific research and technology, according to his candidate page on the Science Party's website.
"My background is in genetics, and I think that the biggest things that I'm bringing are an evidence based approach to policy," he told HuffPost Australia.
"The reason I'm in politics is because I looked at a lot of parties that are making policies based on ideology but not looking at facts. Being a scientist, that's really distressing."
Meow-Meow believes the actions of past governments and cuts to science funding has made growth in Australia more difficult for the future.
"All of the problems in the world at the moment are solvable through science but when you've got parties cutting funding to the CSIRO that makes that difficult," he said.
"I think we're forward looking at emerging technologies that bring policies to government that can affect Australia and the entire world and we need to look at them now before they become a problem and make sure they're regulated properly."
Meow-Meow is also an adviser to a nutritional infant formula startup company called BioNascent and claims the lack of attention paid to science by policy makers is the reason why the Science Party has candidates promoting technologies such as Artificial Intelligence and nuclear power.
"In the 1970s and 1980s we were a country that prided ourselves on technology and now we've become a population where you're seeing a large amount of racism and we're being turned away from intellectuals and that's not the vision for Australia that I have," he said.
"We're going to listen to scientists, we're going to make that the top priority. All it takes is finding something we do really well and telling the rest of the world that we do that."
Whether it be his interesting name or approach to policy, Meow-Meow is ambitious about furthering the Science Party's cause.
"I think that the human brain flies on novelty. We see this all over the place, we see it in advertising, we see it in our sex lives, this is a way for people to take notice of the Science Party," he said.
"If people see my name and read about the Science Party policy, then that's fantastic. I've copped a lot of criticism, but if that's the worst thing people are saying about me then we're doing alright."