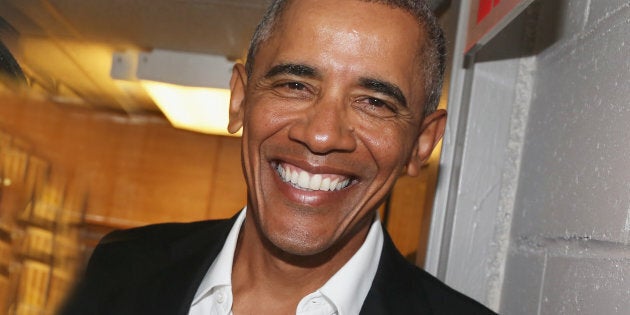 He's back!
Former President Barack Obama has finally returned from his post-presidency vacation, where he got some much-deserved R&R in Palm Springs, California, and on Richard Branson's private escape in the British Virgin Islands.
While Obama's vacation style consisted of a backward hat and flip-flops, he looked seriously dapper in New York City on Friday in a black suit and a white collared shirt. No tie necessary.
Twitter took notice.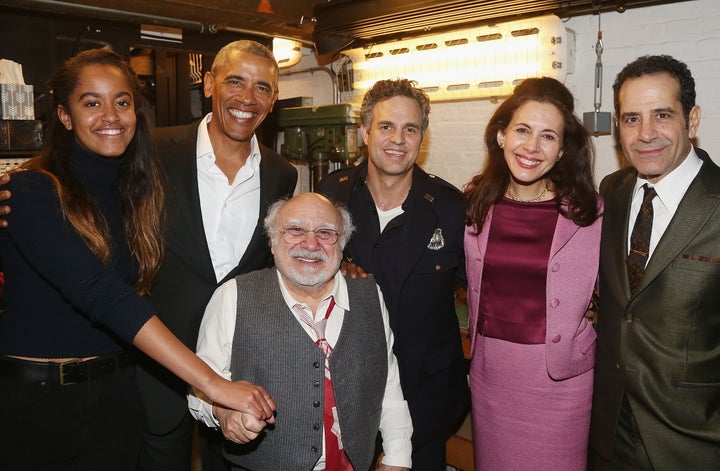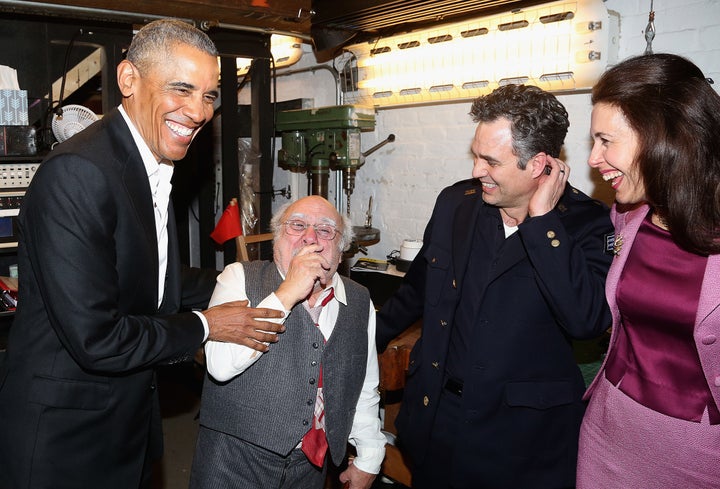 Some theater-goers didn't even notice who was in the audience with them.