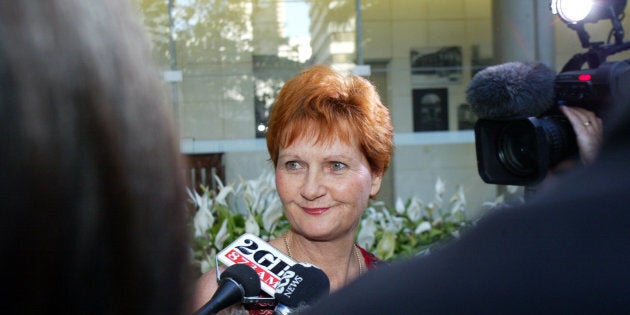 The ongoing issues around section 44 of the constitution and eligibility to sit in parliament might mean Pauline Hanson's sister could become Australia's newest senator.
Queensland Senator Malcolm Roberts has a cloud hanging over his head as he fights off claims that he may have been a British citizen at the time of the July election and therefore ineligible to have been elected.
That saga is still unfolding, but hypothetically if he was ruled ineligible, his seat would likely go to the next person on the One Nation ballot in QLD -- a hotel owner named Fraser Anning. But, as uncovered by HuffPost Australia this morning, Anning may be facing issues of his own under section 44.
According to the Commonwealth Courts website, a William Fraser Anning and Fiona Ruth Anning have a bankruptcy notice filed against them in the Federal Court by ABL Nominees, a subsidiary of Bendigo and Adelaide Bank.
Section 44 of the Constitution states that someone who "is an undischarged bankrupt or insolvent... shall be incapable of being chosen or of sitting as a senator or a member of the House of Representatives."
This is the same provision which struck out another One Nation senator, Rod Culleton, from the Senate just last year.
This bankruptcy matter is yet to be heard before the court, with the first court date scheduled before Registrar Colbran on August 22, and HuffPost Australia is not indicating that the bankruptcy ruling will be handed down. But, again hypothetically, if Anning is also ruled out, then the Senate seat would go to the next person in line, the fourth person on the One Nation ticket in QLD.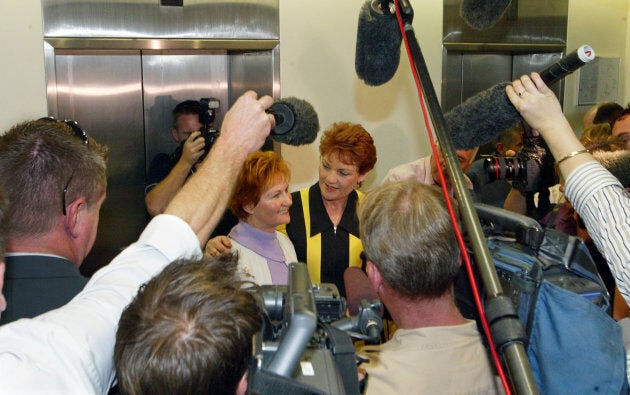 Smith was number four on the One Nation ballot, and if this Steven Bradbury-esque series of events comes to pass, she could find herself Australia's newest senator and sitting alongside her sister Pauline in the federal parliament.
"Judy is extremely proud of her sister, Pauline Hanson, and her achievements and she has always been by Pauline's side, giving her full support. Judy share the same values as Pauline and would like to help strengthen her cause in the Senate, by her side," Smith's bio on the One Nation website reads.
"Judy has been involved in many aspects of the property industry, mainly as a Commercial Property Consultant, Property Advisor and Valuer. She holds many qualifications including a Advanced Diploma of Conveyancing, a Diploma of Financial markets, Securities, Finance and Banking, an Associate Diploma in Business (Real Estate Valuation) and Real Estate Practice Certificates in Management."