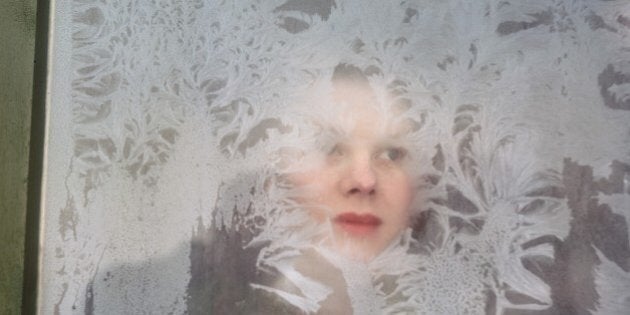 Domestic violence has long been a leading driver of homelessness in Australia.
When women won the right to own property, it was never envisaged that this right would be conditional on safety. Today, too many women are forced to surrender their housing rights in order to be free from violence.
As we move towards protection models which support survivors of violence to stay in the family home, we must acknowledge that this too does not guarantee women's housing security. If we are to holistically address violence against women, affordable housing needs to be on the agenda as a priority for reform and improvement.
The Federal Government's $100 million Women's Safety Package announcement includes a very welcome $17 million measure to keep women safe in their homes. These programs wrap support around women and their children to ensure they can stay safely in their home while the perpetrator is removed.
Where these programs are most successful is where they prevent women and their children from becoming homeless and having to uproot their lives, leave their schools, workplaces and communities. And, as Rosie Batty has put it, such programs are significant in that they shift the onus of safety from the survivor to the perpetrator of violence.
However, such programs fundamentally hinge on a fairer and more affordable housing system, one that works for women. As Australia's chronic housing affordability problem continues to worsen, a concerted and coordinated national strategy is desperately needed.
For women who stay in their homes after violence, maintaining rental or mortgage payments can be difficult. As such, housing affordability is a key determinant of whether remaining at home is viable.
The ACT's Domestic Violence Crisis Service research, Staying Home after Domestic Violence, found that 54.6 percent of home owners and 62.5 percent of families living in private rentals lost their homes within twelve months of separation from a violent partner.
As the report points out, subsequent homelessness is the result of myriad contributing factors interacting in various ways. The disadvantage that often stems from domestic violence-precipitated homelessness can last a lifetime.
These intersecting factors play out against a backdrop of an increasingly unaffordable and inaccessible housing market. As has previously been identified, welfare, legal/judicial and housing policy coordination is required for these programs to succeed. On the housing front, ongoing assistance with maintaining housing costs is critical.
Homelessness and housing stress, whether immediate or delayed, should not be the fate of women seeking safety. Homelessness prevention for women experiencing violence starts with safe, affordable and available housing.
Prioritising housing affordability as key to progressing gender equality will also see women's inclusion and participation increase.
At the heart of women's experiences of housing stress and homelessness is economic inequality -- the feminisation of poverty, the gender pay gap and the gulf in retirement incomes. The combination of this gendered financial disadvantage with an inequitable and unaffordable housing system creates enormous challenges for women.