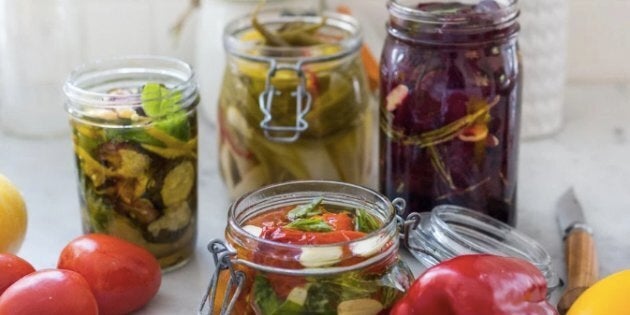 When it comes to preserving the bounty of summer's vegetable harvest, most people pickle. There are so many creative ways to pickle, it's not a bad option. But sometimes, our bodies need a break from the vinegar. And when that happens to you, we suggest you try preserving your vegetables in olive oil instead.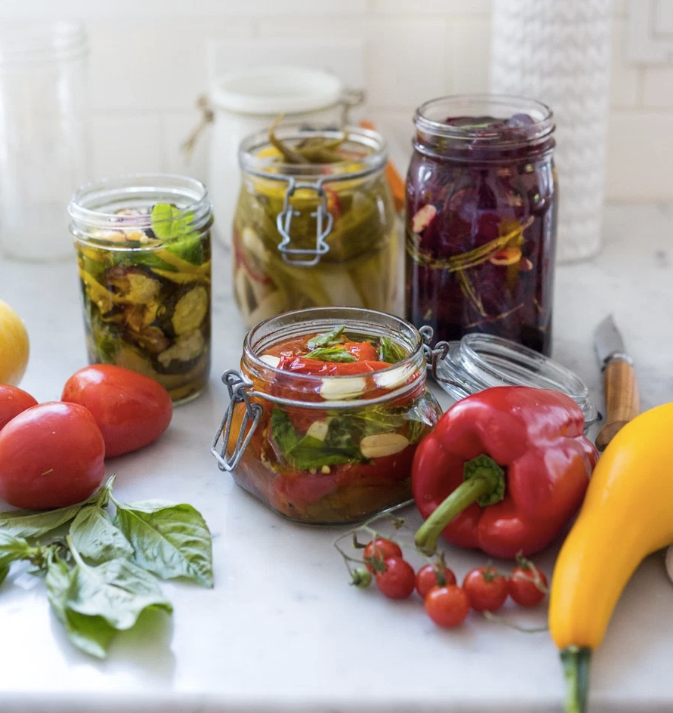 We're pretty sure we don't need to explain why olive oil-preserved vegetables are delicious ― olive oil is involved, and lots of it. But there's more to it than just delicious oil. These beautiful preserved vegetable recipes are flavored with fresh herbs and garlic.
Food blogger Feasting at Home explains how to preserve grilled tomatoes, roasted peppers, grilled squash and cooked beets, and they all look amazing. But that's just the beginning of your olive oil adventures.
Once you get the principles of preserving down ― and understand the safety guidelines and the risks involved ― you can apply this method to many other veggies in your crisper drawer. A couple of important things to note before you get started:
Nothing raw should be preserved in the oil ― cook the veggies, discard any raw garlic, throw out the herbs, etc. That helps keep the risk of bacterial growth at bay.

Olive oil preserved vegetables should be kept for three days in the fridge, or frozen to be safe.

Be sure to add enough acid and salt to create a healthy balance for the vegetables. Don't ever skip this step.
Head on over to Feasting at Home for her recipes and instructions on how to safely preserve.