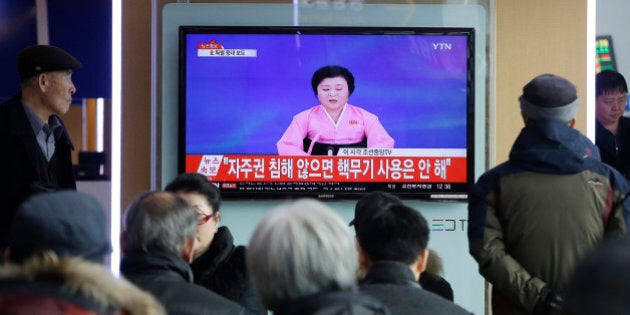 Today, North Korea made international headlines when it announced it "had succeeded in testing a hydrogen bomb," but South Korean officials are suggesting that there might be something more to that story.
According to Yonhap News,"the [South Korean] government is leaning more toward a test of boosted fission weapon which is a form of bomb one level away from a hydrogen bomb."
"It's a weapon that incorporates deuterium, tritium or lithium-6 in order to increase the fission in the nuclear device and is one step away from a real hydrogen bomb. It is two to five times more powerful than a normal atom bomb. Also, as it does not require a minimum mass, or the critical mass, for the nuclear fission, it can be miniaturized which is a considerable advantage. Thanks also to the use of uranium-238, hydrogen and lithium, there's suppose to be no nuclear fallout."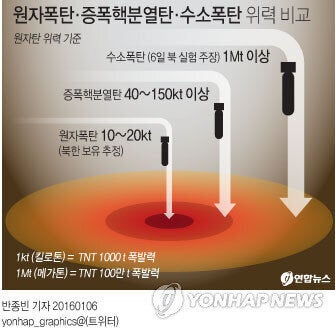 Science Times reported back in April 2014 that "with the possibility of North Korea developing a dangerous nuclear weapon that goes beyond the long-range missiles with high capacity nuclear warhead, experts concur that the key is the 'miniaturization of nuclear warheads used on mid-to-long-range missiles.'"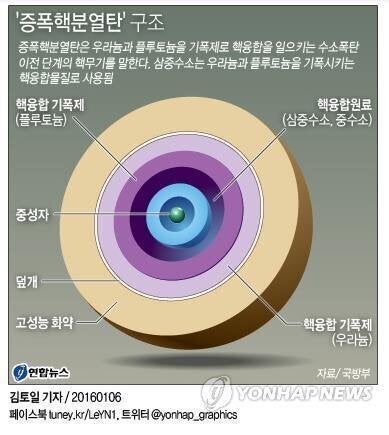 "Seeing how they used the words 'test hydrogen bomb' and 'miniaturized hydrogen bomb', it seems likely that this was a test step on the way to developing a full-scale hydrogen bomb."
The reason there are suggestions that it was a boosted fission bomb rather than a hydrogen bomb is because an actual hydrogen bomb testing is considered acutely dangerous. Yonhap News reported that "countries with nuclear weapons, considering hydrogen bomb testing to be highly dangerous, have eschewed inland for the ocean or the desert." The latest explosion, however, was detected inland around North Korea's HamGyeongBukDo province's GilJu, PoonGyeri, and as such, it suggests that it was something that would be no huge trouble to explode on land, so probably not hydrogen bomb.