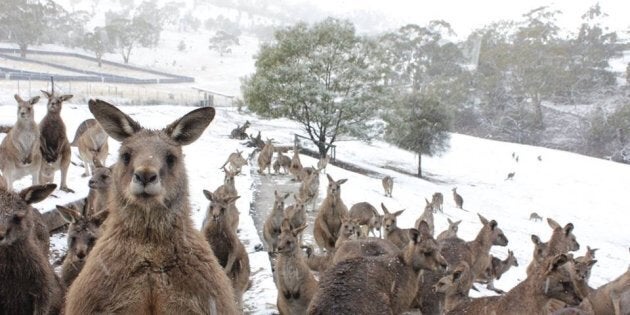 Angry, half-frozen kangaroos are coming to your door and demanding to come in. This is the moment you've long dreaded. This, people, is the kangaroo snowpocalypse.
Or maybe it's not that bad. Let's hope so, eh?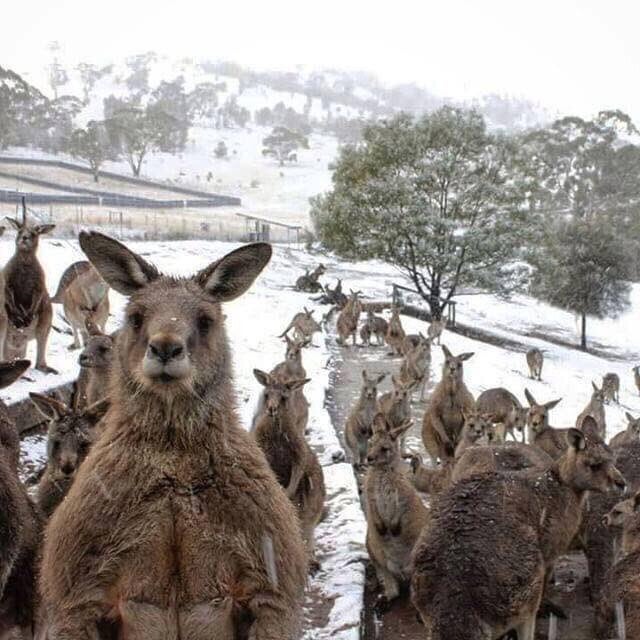 The story behind this photo is actually quite interesting. There was a line of thought earlier this Wednesday that the pic was taken near our national capital Canberra, which had its first snowfall of 2016 this morning.
Turns out the photo was from last August in Tasmania. The person who took the pic was Bernadette Camus, a senior wildlife keeper at Bonorong Wildlife Sanctuary. Bonorong is about half an hour northeast of Hobart, and has lovely open range areas where native wildlife can roam.
But the Bonorong kangaroos had never seen snow when this picture was taken. While the Tasmanian highlands see regular heavy snow each winter, Bonorong is down at sea level. Snow is extremely rare at that elevation. A white ground cover was news to the 'roos.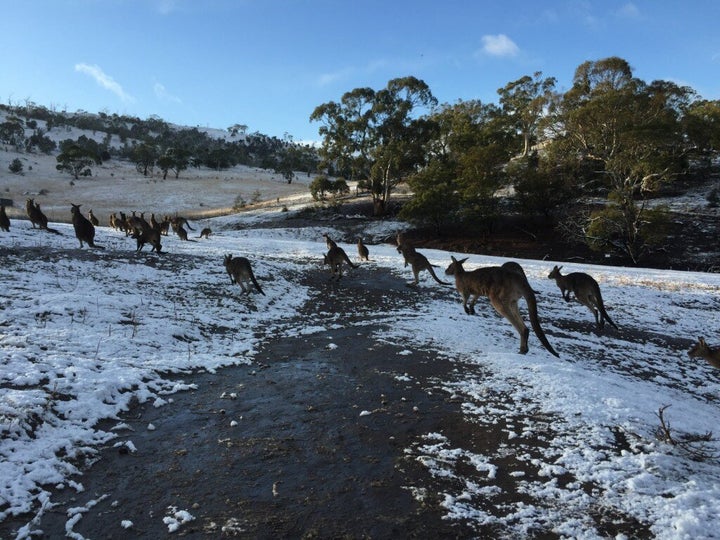 The Huffington Post Australia spoke to Bonorong assistant director Liz Pulo to shed a little light on the photo which has been much circulated on social media today. Turns out it was kangaroo feeding time. The roos weren't too impressed that their grass was covered and were waiting not so patiently for some hay and pellets.
"They were mainly just confused," she explained. "They were actually pretty chill. They have fur so they would have been fine."
Yeah, but they just LOOK so angry.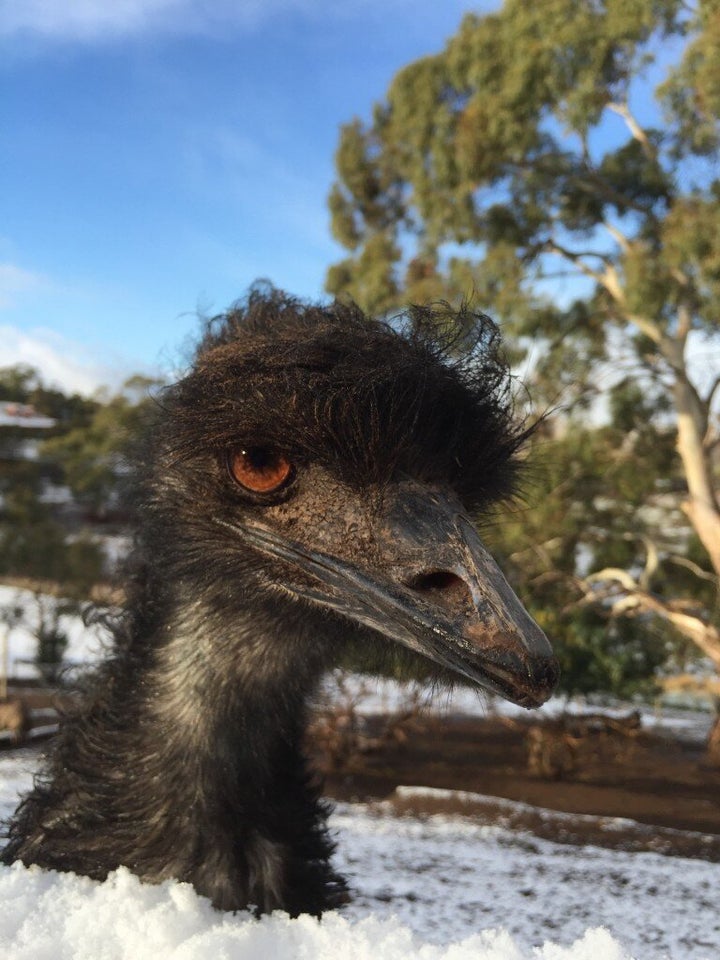 For the record, they are Forester Kangaroos, which are a Tasmanian subspecies of the Eastern Grey kangaroo. Eastern Greys are the most common kangaroos around Canberra, which might explain why everybody got confused today.
Bonorong has a mob of about 100 Foresters. It also has emus, Tassie devils, eastern quolls, wombats and a three-legged echidna called Randall.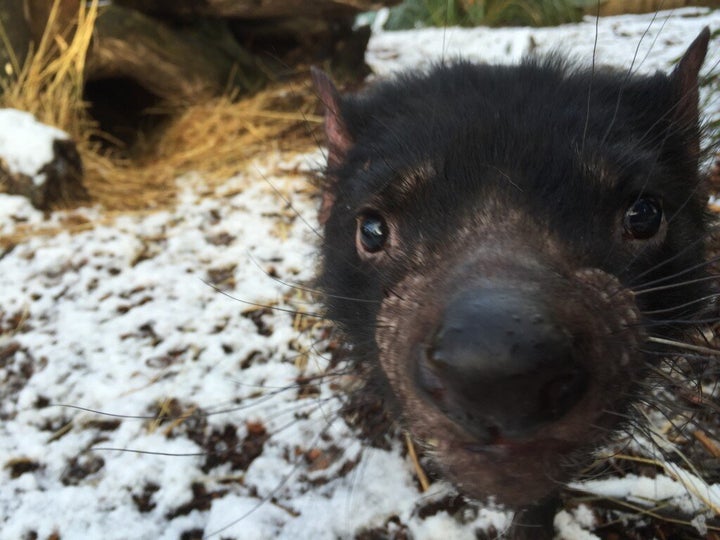 But none of those guys are half as menacing as the kangas. Liz says the roos were patiently waiting for breakfast, but we think they had world domination in mind and quite possibly still do.
Panic, people. Panic. And watch your back, Liz Pulo. Watch your back.