Finding the motivation to get out of your cosy, warm bed to exercise and eat a healthy breakfast can be hard. Really hard.
The extra snoozes and buying brekkie on-the-go are tempting, but getting the most out of your morning is always a good idea -- not just to help you reach your fitness goals, but to mentally prepare for the day ahead.
"I find that having a consistent morning routine prepares me mentally and physically for optimum performance and productivity each day," Ben Lucas, former NRL player and founder of Flow Athletic, told The Huffington Post Australia.
Mornings are equally important to Chris Feather, personal trainer and founder of 98 Riley Street Gym.
"I feel that having a good morning routine is important as it sets you up for the rest of the day. I think the whole 'start as you mean to go on' thing is very important," Feather told HuffPost Australia.
"Most people have a lot of decisions that they need to make throughout the day which can take up a lot of brain power and energy. Automating your morning routine is a good way to ensure that you can be productive in the morning without burning into that energy."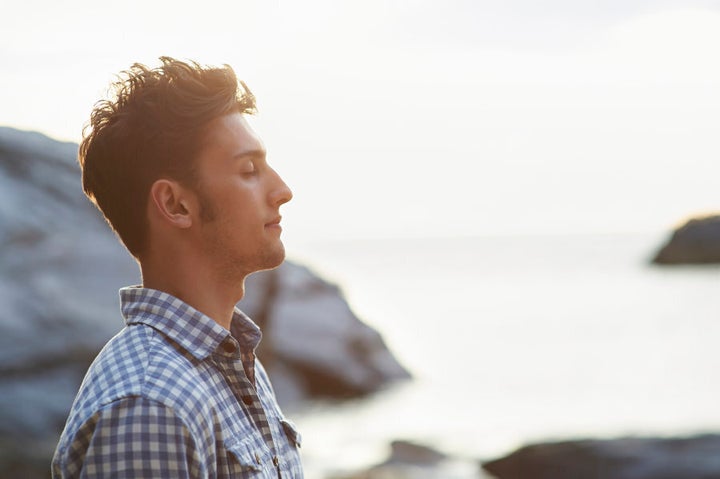 But having a good morning routine doesn't have to take up lots of time, or energy.
"It only takes 10 minutes to eat breakfast. Just get up that extra 5-10 minutes earlier and it's going to help you in the long run and give you sustained energy throughout the whole day," Tim McMaster, accredited practising dietitian and spokesperson for DAA, said.
For people who don't want to spend time eating breakfast, it could be as easy as fruit or yoghurt.
"I'm always a big believer that a piece of fruit can be a good quick and easy breakfast to have on-the-go," McMaster said.
"If you don't have breakfast in the morning because it makes you feel nauseous or bloated, having low sugar yoghurt or a smoothie can be an alternative option to start off with."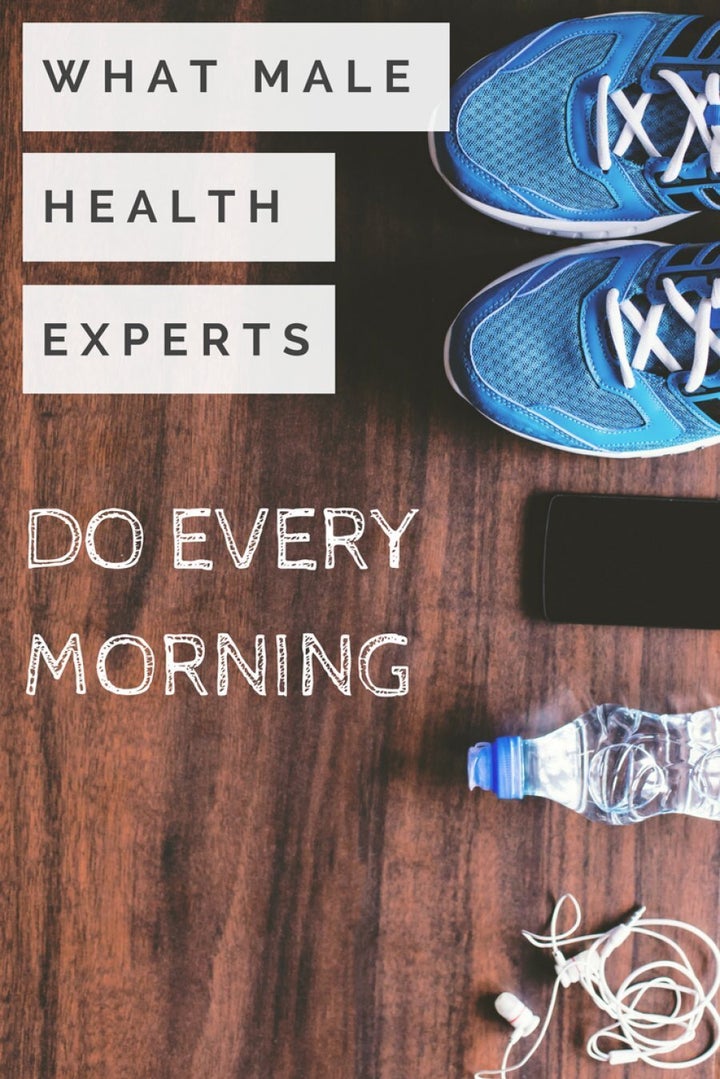 To get motivated, here's what personal trainers and a dietitian do each morning.
Tim McMaster, accredited practising dietitian
For me, before I do anything else, I have to have a shower to wake up. Then I move onto breakfast, and if I don't have breakfast within half an hour of waking up, I'm useless.
Breakfast all depends on where I have to be for work and how much time I've got. If I've got a bit of time up my sleeve I'll have two poached eggs or fried eggs with olive oil, cut up mushrooms and spinach, and put that on some grain toast -- with a bit of avocado if I'm willing to pay for them, as they're quite expensive at the moment. That's if I'm organised. It's usually once or twice a week -- usually on the weekend.
During the week, I usually choose a high fibre breakfast cereal which has crushed nuts. I'll have half to three-quarters of a cup of cereal with Chobani yoghurt for extra protein, chia seeds sprinkled on top and fruit -- say, half a banana or some strawberries if they're in season. That's my quicker go-to option.
I find that I exercise better in the afternoon after work. On the weekends I'll go for a run in the morning. It depends on what I'm training for.
At the moment I'm into running. I ran the Melbourne Marathon last year, and I'm training to do the Gold Coast Marathon in early July, so Saturday is usually my long run. I'll do that before I have breakfast. That way breakfast is my recovery meal after that run.
I just have a coffee as a pre-workout.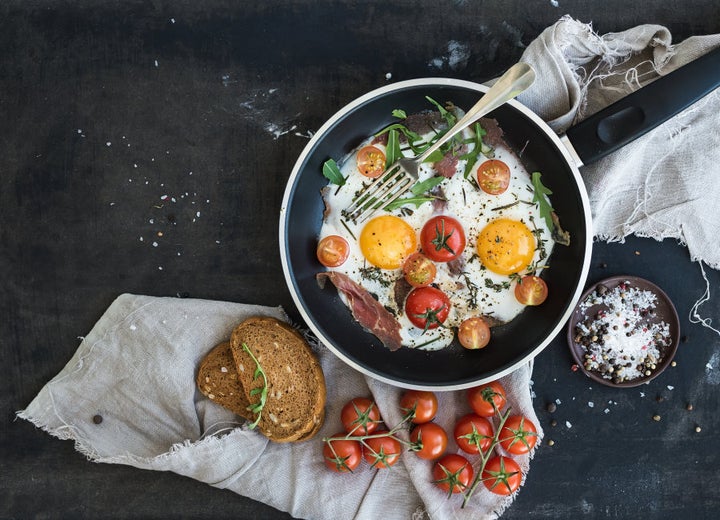 Chris Feather, PT and founder of 98 Riley Street Gym
My typical morning starts the night before. I make my green smoothie before I go to bed, then hit then sack before 10pm.
This means that when I get up I can just jump in the shower, neck the green smoothie, then head out the door. I walk to work (25 mins) and I love this time because it gives me chance to look at my diary for the day and prepare mentally for what I have on, such as PT clients, meetings, my training sessions and, currently, pregnancy appointments with my wife.
I usually stop half way to grab my first coffee of the day. This means when I get to work I'm fuelled, caffeinated and I have a clear head, ready for my first appointment.
I don't train before work as my first client is at 5:30am. I feel the sleep is more important at this hour and usually train mid-morning when the gym is quiet. If I'm not working I love to train early and jump in the ocean after.
At 10am I'll have two whole eggs and four whites (prepared with virgin olive oil cooking spray if fried, however any method is fine). Options to add to your eggs: mushrooms, spinach, kale, cottage cheese, cucumber or tomato with two slices of rye bread.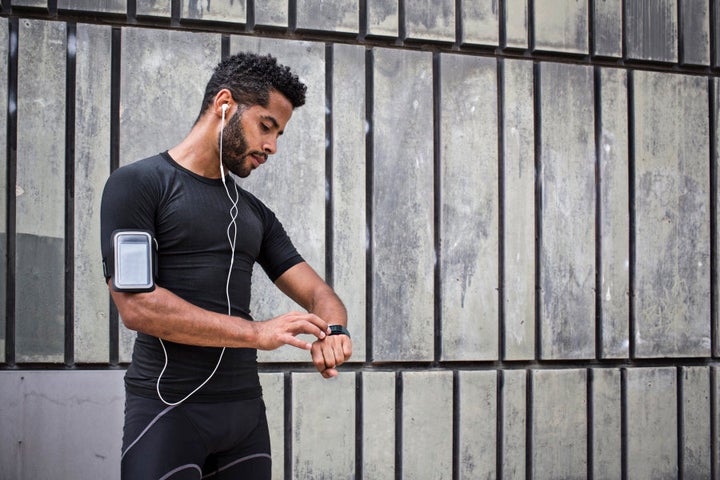 Ben Lucas, founder of Flow Athletic
I wake up at 4:45am and head up to the home office. I'll do 10 minutes of meditation, then revise goals, today's timetable and my to-do list.
I make it to the gym by 5:30am and do a 45 minute strength session. Then shower, shave and hit work by 7am.
For guys, or anyone, out there who rush in the morning or feel like they don't have time to workout and eat well, Lucas has a blunt yet helpful tip that translates to: 'Stop trucking around at night and go to bed'.
"Get off social media, turn off the TV and get to sleep," Lucas said. "Get up early, work out and attack the day. Get it done before you start work so there are no excuses."
To help the process and form good morning habits, follow Feather's top tips.
"There are two main things for me but they kind of roll into one," Feather told HuffPost Australia.
"First, preparation. Try to do as much the night before as you can. Get a good sleep, pack your kit, make your smoothie, lay out your vitamins. This makes getting up and leaving the house much easier.
"Second, make your training location as convenient as possible. Join a gym as close to your house or work as possible. Even train at home where possible. The less time you have to spend commuting, the better."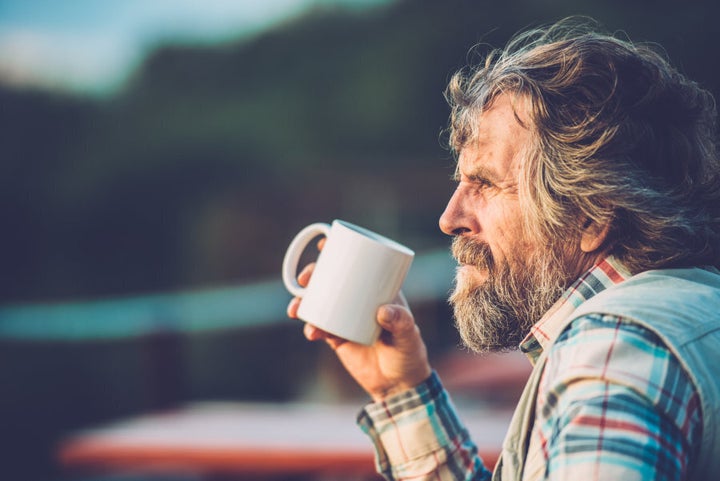 ALSO ON HUFFPOST AUSTRALIA