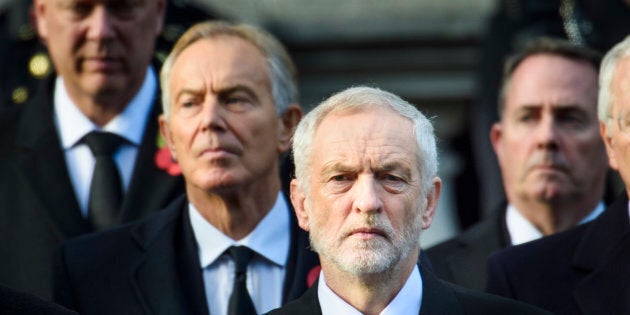 The former PM is seeking to establish a power base in Westminster with 130 staff and has held talks with senior ministers and officials, reports The Sunday Times.
A source told the broadsheet: "He's not impressed with Theresa May. He thinks she's a total lightweight.
"He thinks Jeremy Corbyn is a nutter and the Tories are screwing up Brexit. He thinks there's a massive hole in British politics that he can fill."
A spokesperson for Blair has denied he used those terms.
Blair is also said to be working with Jim Murphy, the former leader of Scottish Labour, to consolidate his numerous charity and business ventures under one umbrella to increase their influence.
The spokesperson disputed some of the claims made by The Sunday Times: "Tony Blair has already announced that he is bringing all staff under one roof. So yes the London staff will all come together in one location. It won't be in Westminster, however.
"The new organisation will be all Not For Profit, as we have announced, and the commercial side has been shut down. The assets of the business will be gifted to the new Not For Profit organisation.
"Mr. Blair has not had 'regular' discussions with George Osborne regarding Brexit, though he has discussed it with him as he has with many people.
"He does discuss the Middle East and aid with Government Ministers because he is still very active in the Middle East and Africa with his Not For Profit work.
"He hasn't discussed Brexit with Government Ministers."
"Mr. Blair will make a proper announcement around all of this in the New Year."
Documents published by Wikileaks reveal that Clinton claimed Labour party members were so furious at being "shafted" by Tony Blair that "they went out and practically got a guy off the street" instead.
A senior Labour source told HuffPost UK that by 'maddest', Clinton had meant 'angriest', rather than 'craziest'.
"Bill Clinton was clearly using the American term of mad - as in angry - in his comments about Jeremy," the source said.
"A lot of people felt angry about UK politics at that time just before Jeremy was elected."
Blair called for a second EU referendum last month, saying: "If you want to retain that access to the single market there will be various obligations that are imposed upon you, in relation to the free movement of people, to legal obligations...you are going to have to work out at that point, 'are the freedoms that we're going to enjoy...really so substantial that we want to leave the European Union?
"Another possibility is that you actually go for a much harder form of Brexit, you leave the single market altogether...then you're going to be able to calculate, how much pain, how much difficulty, economic/social restructuring, is going to be necessary to make a success of that."