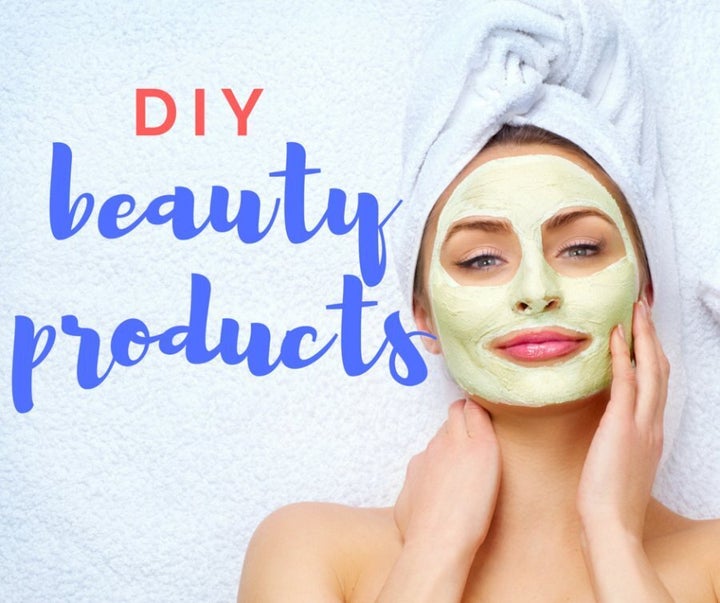 Pampering yourself with a face mask, body scrub or bath soak is a great way to take a time-out and give yourself a little love.
If you don't have a spare $100 to spend on a luxurious face mask or facial, don't fret -- you can make your own beauty products using ingredients you've already got lying around at home.
From coffee body scrubs and lip exfoliator to soothing face masks and bath salts, these DIY beauty ideas will have you feeling calm and lovely in no time.
1. Coffee body scrub
While we do love store-bought coffee scrubs, you will be surprised at how easy it is to make yourself. This DIY coffee scrub is perfect for the mornings when you need a wake up boost. Just don't freak out about the mess it makes in the shower -- it washes right down the drain.
⅔ cup coffee grounds
½ cup raw sugar
½ cup melted coconut oil or olive oil
2 teaspoons vanilla extract
Mix all ingredients together and store in a jar.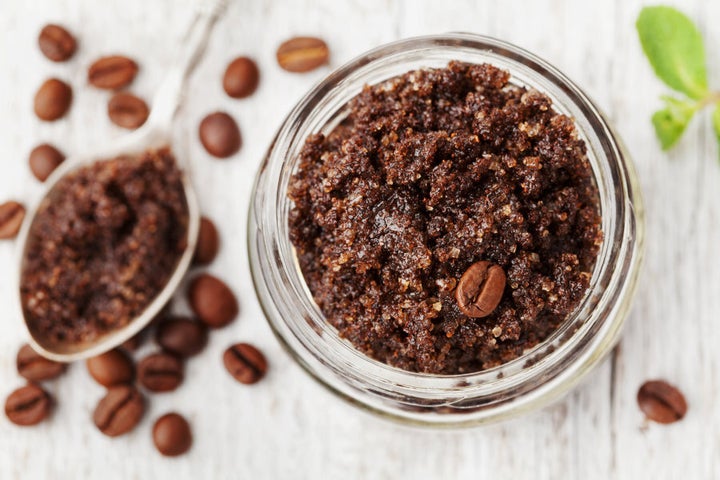 2. Vanilla lip scrub
Lips feeling dry and flaky? Try applying this homemade lip scrub made using sugar, vanilla and coconut oil and gently exfoliate with your finger. Warning: try not to eat the whole tub.
2 tablespoons brown sugar
2 tablespoons white sugar
1 teaspoon vanilla extract
2 tablespoons melted coconut oil
Combine all ingredients well and store in a small jar.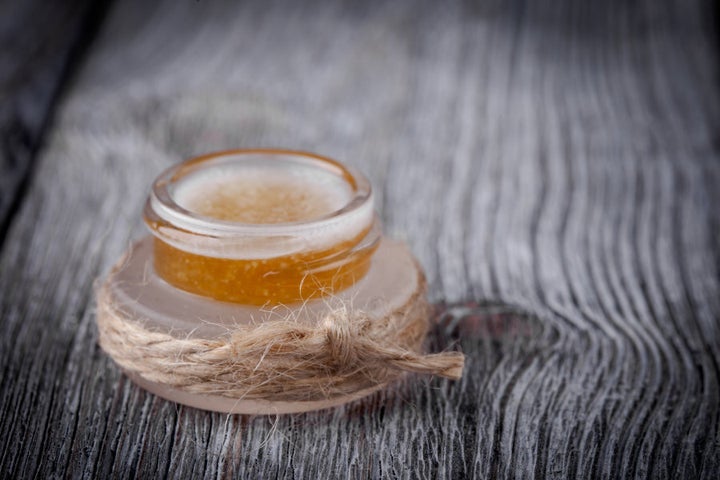 3. Avocado face mask
Avocado is the best. On toast, in chocolate mousse, in salads and, as it turns out, in beauty products. The creamy, thick quality of avocados lends itself perfectly to face masks, while the added honey gives it a sweet boost.
1 ripe avocado, mashed
1 tablespoon honey
Simply mix two ingredients together and get slathering.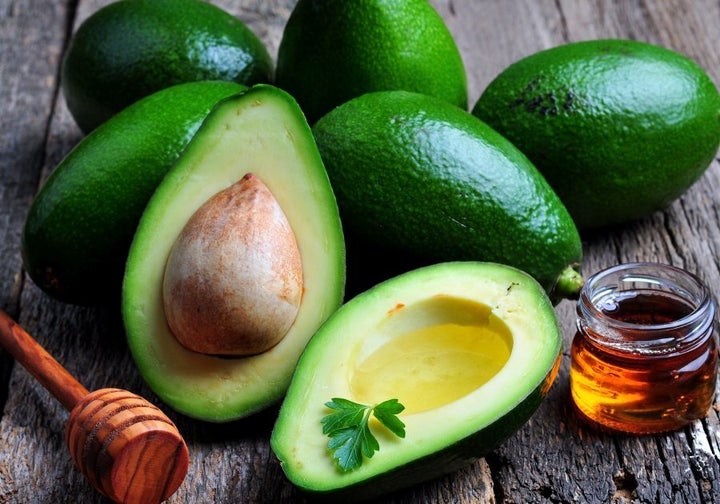 4. Yoghurt hair mask
Our locks need some love, too, and this natural hair mask does the trick. Made using yoghurt, avocado and coconut oil, it creates a thick, nourishing mask to help hydrate your hair.
3 tablespoons natural or Greek yoghurt
⅓ ripe avocado, mashed
1 teaspoon coconut oil
Combine ingredients well, and liberally apply to hair and massage.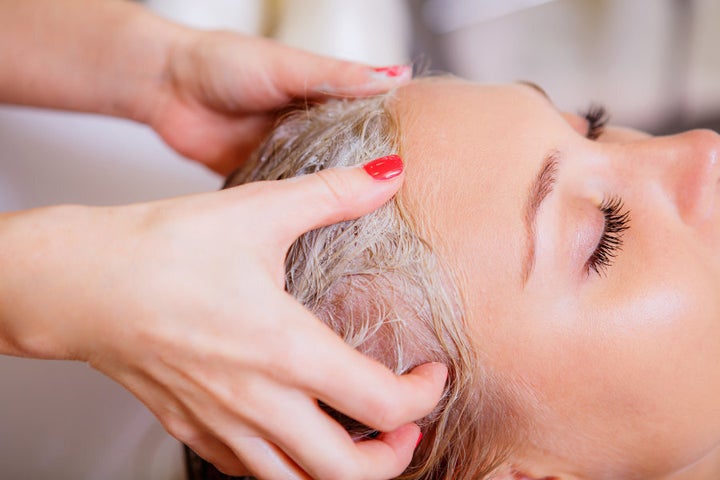 5. Lemon body scrub
For when you're not feeling like coffee, this lemon scrub is a simple (and delicious) way to exfoliate your whole body. This lemon tart-inspired scrub is refreshing and zesty, leaving your skin feeling silky smooth.
Juice and zest of 1 lemon
1 cup white sugar
¼ cup coconut or olive oil
Combine all ingredients together. Add more sugar or oil if too wet or dry.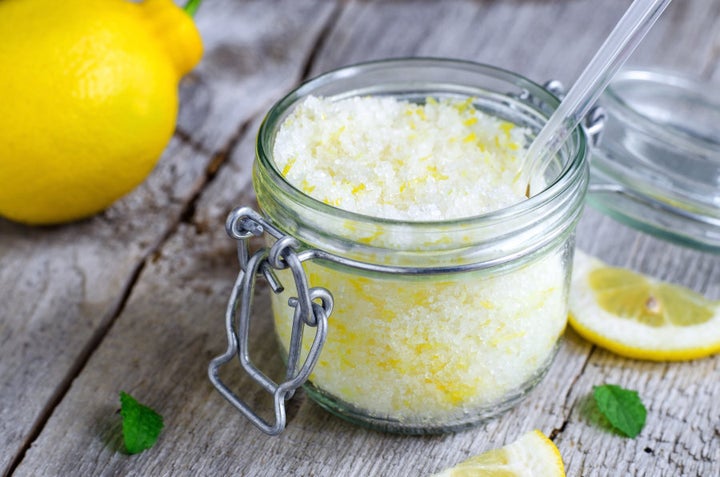 6. Lavender bath salts
There's nothing better than sinking into a steaming hot bath after a long, stressful day. It especially helps when you add bath salts, which may help to relax tense muscles and relieve stress. Bliss.
½ cup Epsom salt
½ cup rock salt
1 tablespoon baking soda
10 drops lavender essence
Mix all ingredients together until well combined and store in a jar.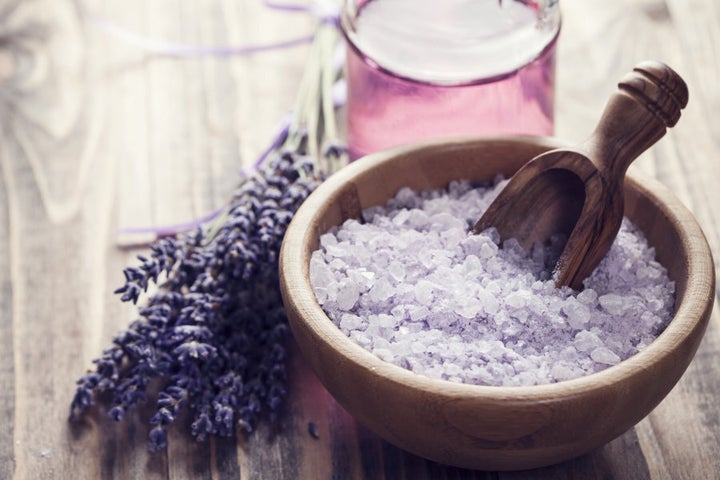 7. Orange and clove bath salt
This bath salt recipe is uplifting thanks to the orange, as well as relaxing due to the spicy and warming sensation of clove oil. The citrus and woody flavour combination is addictive -- you'll never want to leave the bath tub.
½ cup Epsom salt
½ cup rock salt
1 tablespoon baking soda
5 drops clove oil
5 drops orange essence
Mix all ingredients together until well combined and store in a jar.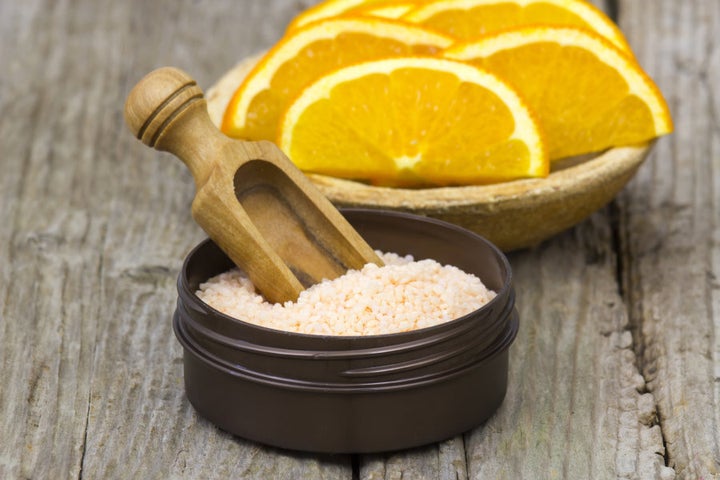 8. Cacao face mask
While you're soaking in the tub, why not put on a cacao face mask? This cacao face mask is as close to chocolate as a beauty product can get, and by that we mean you can eat it. Try to save some for your face.
1 ripe avocado, mashed
2 tablespoons of cacao powder
1 teaspoons of honey
Combine all ingredients until smooth and apply to your face and neck.