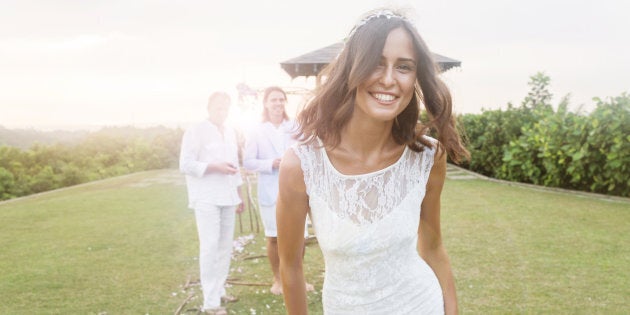 It's arguably the most important (and expensive) dress you'll ever own, yet you only get to wear it for a single day.
That's the weird thing about wedding dresses. So much time, money and emotion invested into something you'll hopefully have very little use for the minute you take it off.
The question is, then, what do you do with it once your big day has come and gone?
While the traditional practice is to hang onto the dress for future generations, the more modern bride may also choose to sell, repurpose or donate her dress, depending on her beliefs and circumstances. But what, exactly, are the options available to Aussie brides?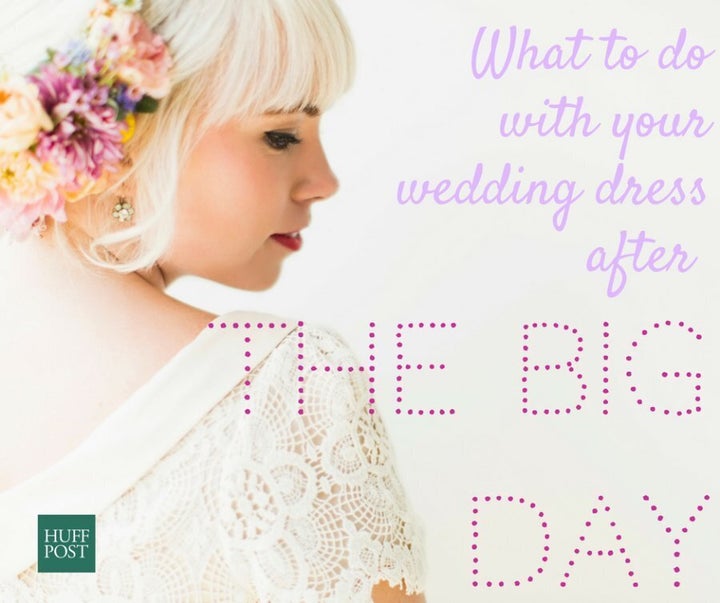 Keeping
"I think it's probably still more common to keep a wedding dress than not, but a lot of brides do look to sell their dress after the big day," Alexis Teasdale, Managing Editor of Cosmopolitan Bride told The Huffington Post Australia.
"The pros [of keeping the dress] are that it's there to become a family heirloom. We recently did a story on brides who wore their mum's dress -- most of them customised them and used elements, not wore it in the original form -- but each had a beautiful story to tell and it was really heart-warming. I met a bride who changed into her late mother-in-law's dress just for the first dance, as a special moment for her groom."
In terms of the cons, well, you don't stand to gain anything financially (and you might find yourself a bit on the broke side after both the wedding and your honeymoon) and there's no guarantee a) you will have a daughter to carry on the tradition, b) if you do, she will get choose to get married, and c) even if she does, that she will want to incorporate your dress into her big day. After all -- you got to buy a brand new dress -- why shouldn't she?
There are also risks associated with storing your wedding dress for an extended period of time. Though there are numerous wedding dress preservation services available in Australia, sometimes even the most carefully preserved gowns aren't immune to the perils of mould, mildew growth and/or moths.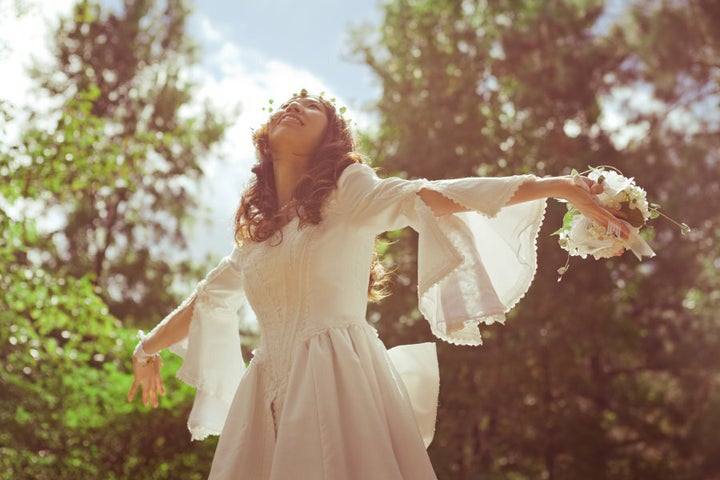 Tips for keeping your dress:
Have it professionally dry-cleaned immediately after the wedding (don't attempt to remove any stains or marks yourself)
Look at the various wedding dress preservation services available
Assess the environment in which you'd like to store the dress and think of any risks that could arise. For instance if you live in a humid environment, you run the risk of your dress becoming mouldy over time. As such, you might want to invest in a de-humidifier.
Consider storing your dress in a vacuum space bag (though these admittedly come with their own share of risks).
Selling
"There are quite a few different ways to sell the dress now, from online sites to using a high-end boutique that specialises in second-hand designer dresses," Teasdale said.
"I think it depends on the kind of dress you bought, and what level of service you need to sell it. For some, a simple online exchange may be enough. For an expensive dress, a boutique means brides can try it on, feel the fabric and find the right fit."
Those interested in re-selling their dress online can list their dress at dedicated sites, such as Still White or I Do Gowns for a small, once-off fee, but keep in mind the conditions and actual execution of the sale will sit squarely on your shoulders. (However, you will get to keep all the money!) Tips for how to approach re-selling your dress online can be found here.
If you'd rather someone else deal with the hassle of selling, you may be better off selling your dress to a bridal studio specialising in pre-loved dresses such as Sydney's The Barefaced Bride or Savvy Brides.
While they will take a cut of the final selling price, they also take care of all of the hassle.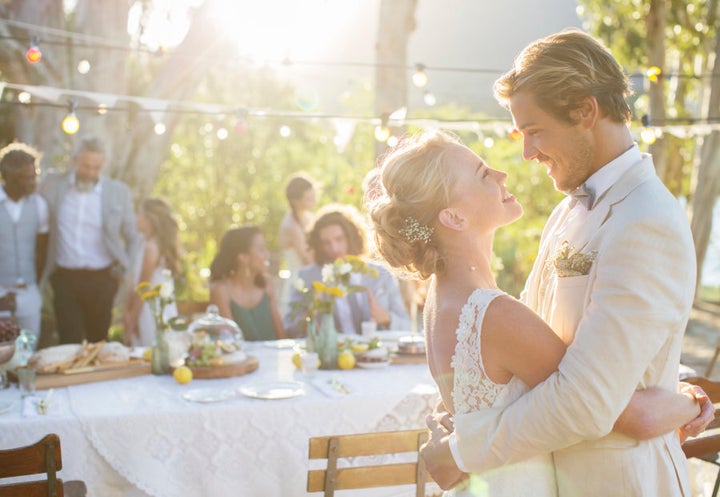 Repurpose
As Teasdale pointed out before, even if you do decide to keep your wedding dress (or parts of it) there are no rules saying you have to keep it in its original form.
"The possibilities are endless when it comes to using elements of the dress for other things," Teasdale said.
"I've seen brides use the tulle from their veil to make a christening dress for their child, lace from mum's dresses transformed into headpieces and fabric turned into a clutch for a daughter to use on her day too."
You could also use the fabric to make lingerie, dye your dress a completely different colour and rewear it or, if you're not sentimental at all, keep it in the attic for a great Halloween costume (BYO fake blood).
Charity
Those who decide not to keep their dress and also don't feel the need to re-sell it may consider giving their gown to a charity of their choice.
Alternatively, Angel Gowns Australia is a nationally registered charity and not-for-profit organisation which uses the fabric of pre-loved wedding dresses to handcraft 'Angel Gown garments'.
These garments are either used as 'burial gowns' for stillborn babies or, in the case of leftover tulle, can be transformed into tutus which are donated to children who are living with a serious illness.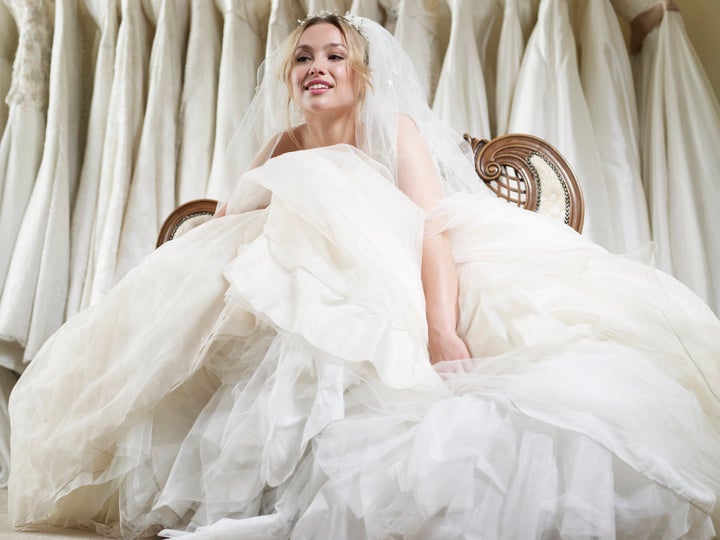 What to consider
When deciding what to do with your wedding dress after you've said 'I do,' there's no right or wrong answer, though you should give it some proper thought in order to avoid regretting anything later down the track.
"All you really need to do is think about whether it means something to you if a family member would ever want to use an element of your dress, if It would be meaningful to you to donate it, or if financially you could benefit from selling it," Teasdale said. "It's definitely an individual choice for every bride."