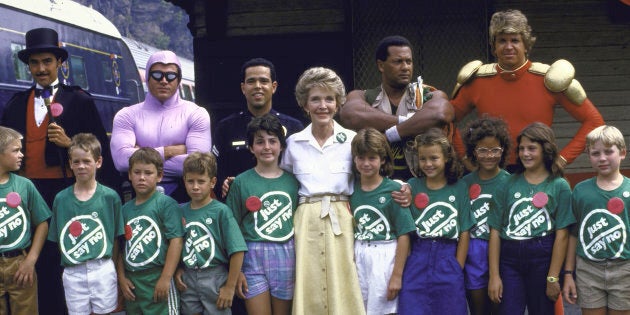 The world is going through an '80s revival as of late, from the smash-hit nostalgia of 'Stranger Things' to sequels of classics like 'Blade Runner'. Sadly, a less welcome relic of the '80s has also made a comeback: Just Say No.
Last month, President Donald Trump imitated Nancy Reagan's classic line in response to the growing opioid crises in the United States, stating: "If we can teach young people -- and people, generally -- not to start [drugs], it's really, really easy not to take them".
It's real simple, just don't take drugs. This line has been at the heart of conservative politics in both the United States and Australia for decades in response to wave after wave of drug-related social problems.
Australia's National Drug Strategy explicitly makes 'demand reduction' one of its stated goals, including: 'preventing the uptake' of drugs and alcohol as well as 'delaying first use'. These are worthy goals, but there are very good reasons why demand reduction should not be the main focus of Australia's drug policy.
Reason Number 1: Demand reduction is largely ineffective.
Very few initiatives have an impact on levels of drug use within the community. Global figures show that the number of illicit drug users has remained steady for more than a decade despite several local interventions designed to decrease demand.
In Australia, despite some slight variations, the percentage of people over the age of 14 who have recently used illicit drugs has remained relatively stable across both Liberal and Labor Governments.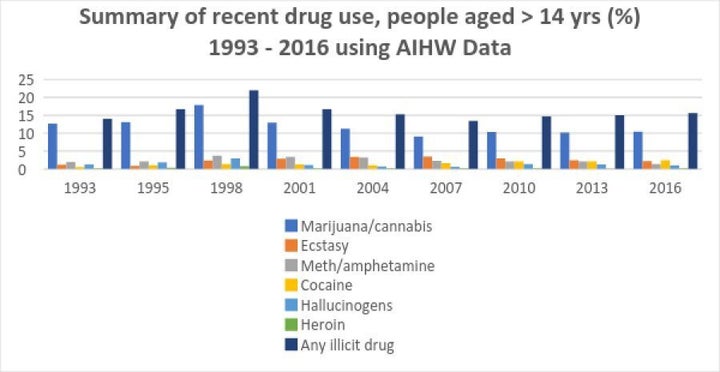 Despite remaining a pillar of global drug initiatives, attempts to decrease drug demand do not appear to work. Whether we like it or not, there has never been (and never will be) a world where people 'just say no'.
Reason Number 2: Efforts to decrease demand, increase harm.
There is a growing consensus among public health experts that 'prohibitionist' policies designed to end illicit drug use have had many unintended side effects.
In particular, the criminalisation of possession and use of illicit substances has been implicated in increasing drug-related harms including: overdose, unfairly punishing vulnerable users and bolstering organised crime.
The convenience of prohibitionist rhetoric for lawmakers is that it frames the harms associated with drug use at the feet of individual users, rather than the socio-political environments which impact use.
Shouldering the responsibility for drug-related harms on people who use illicit drugs increases their marginalisation from the wider community. This stigma, in turn, makes users less willing to access vital health and harm reduction services leading to more problematic patterns of substance use.
In short, shifting the blame to people who use drugs ignores how demand reduction initiatives actually cause many drug-related harms.
Reason Number 3: Focus on demand comes at the expense of reducing harm.
There are many evidence-based interventions that save the lives of people who use drugs and dramatically decrease drug-related harm, they are known as 'harm reduction interventions' or the 'harm reduction approach'.
Harm reduction does not see decreasing drug use as a policy goal. Instead, the focus of harm reduction is on making drug use safer for both the individual user and the wider community.
Harm reduction is a goal of Australia's National Drug Strategy, albeit an underemphasised one. A 2013 report by the Australian National Drug and Alcohol Research Centre noted that of the $1.7 billion spent in the 2009/10 financial year on drug policy initiatives, only $36.1 million or 2.1 percent was spent on harm reduction initiatives.
Safe injecting facilities, drug testing, needle and syringe programs are all examples of harm reduction initiatives that save lives but are often deprioritised when 'ending drug use' is emphasised as a policy goal.
As much as many of us would like to see it become a reality, there will never be a drug-free world. People who use illicit drugs do so for a multitude of complex reasons that appear immune to political interventions and 'just say no' slogans.
Only by accepting drug use as a reality within our communities can we effectively tackle drug-related harms and ensure both individuals who use drugs, and society more broadly, remains safe and healthy.