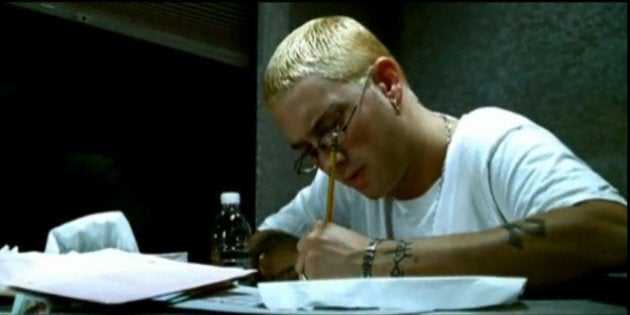 Letter Writing Day may be on December 7, but the music world has been celebrating for a months now with its newfound fondness for posting open letters on the internet. The fun started in early October when Sinead O'Connor penned an open letter to Miley Cyrus, urging her not to "let the music business make a prostitute of you." Then Miley tweeted a bunch of stuff in retaliation. Then Sinead wrote some more open letters. Then Amanda Palmer got involved because no one was paying attention to her.
Since those magical early days, we've been treated to a veritable orgy of open letter-writing. Sufjan Stevens wrote to Miley! Miley composed one for her ex-fiance Liam Hemsworth! The founder GoldieBlox sent one to The Beastie Boys in the wake of the controversy surrounding the company's use of "Girls" that began with their open letter! Everyone with a Twitter account wrote an open letter to anyone we could think of because we all think we're really funny that way.
But long before musicians were publicly airing their grievances and innermost feelings to the internets, they were expressing them through song.
And so to celebrate Letter Writing Day 2013, the Year of the Open Letter, here's a list of ten of our favourite musical open letters by ranging from Leonard Cohen and Jay Z to Eminem and XTC.
Popular in the Community