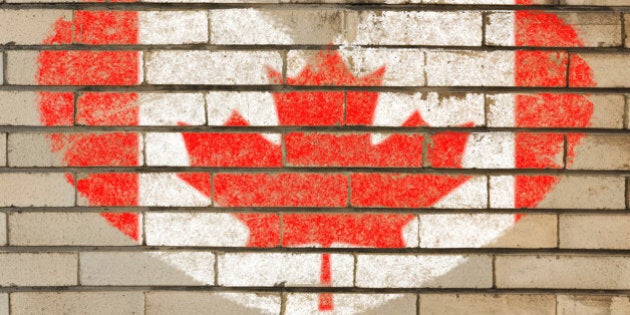 For most Canadians, Canada has always been a country which has made its citizens proud. However, more recently, Canada has been receiving global attention, not just as a country, but also for its personality, style and popular cities and neighbourhoods for living.
While its three major cities -- Montreal, Toronto and Vancouver (sometimes affectionately known as MTV) -- are home to many of the top neighbourhoods to live in, every province has its own new and hipper options that are developing and coming into their own. The Economist ranked three Canadian cities -- Vancouver, Toronto and Calgary in the top five of its list of The World's Most 'Liveable' Cities.
Forward-thinking and forward-moving urbanites and millennials looking to score the right balance between architectural beauty, 21st Century artistic and cultural relevance, consumer amenities and urban chic have fantastic options to choose from to call home in Canada. So, our team here at RentSeeker.ca has decided to list 10 of Canada's hottest neighbourhoods to call home:
Kensington Market (Toronto, Ontario):
After hosting this year's Pan Am Games, Toronto has cemented its spot as a top city to live in the world, often scoring in the top five on global lists. Vogue recently placed West Queen West as the second-best neighbourhood in the world. No list of hip urban hot spots in Canada is complete without mentioning the vibrant Kensington Market. A cross-section of indie coffee shops, dive bars and DIY clothing and jewelry shops, it's a hipper-than-thou hotbed of urban attitude. It's no surprise that so many young urbanites are flocking to this central downtown Toronto neighbourhood.
The Junction (Toronto, Ontario):
At the crossroads of Toronto's railway system is The Junction, an appropriately named and exciting district that has undergone vast transformations from the industrial manufacturing village that it used to be. From an architectural standpoint, many buildings have retained their industrial exterior while new Starbucks and du-jour restaurants are transforming the interiors, providing an exciting area that is rapidly maturing.
Parkdale (Toronto, Ontario):
Just south and also in Toronto's west end, Parkdale is quickly becoming the "new-hip" section of the city. Many people who used to reside on Queen have moved further west to seek solitude from the capitalistic boom of the Queen West region. Mature trees and a plethora of parkettes bring a sense of nature to urban life, with close proximity to downtown without the commotion of the busy streets and overcrowded subways.
Downtown Victoria (British Columbia):
Downtown Victoria has always been a beacon for smart (and green) B.C. residents. Part of the city's historic Old Town, it's filled to the brim with oyster bars, brew pubs, cafes, bistros, antique shops and bookstores, giving the so-called Garden City an iconoclastic urban appeal.
Gage Park (Hamilton, Ontario):
It seems to still be a trade secret, but as Toronto's downtown continues to fill with lawyers and financiers, many young cosmopolites have slowly been making the move to Hamilton's Gage Park. Migrating westward along the lakeshore, artists, educators and young professionals are discovering that post-industrial Hamilton's uptown core is fast becoming one of Ontario's top urban settlements.
Byward Market (Ottawa, Ontario):
While many may overlook the nation's capital when considering contemporary urban living, it is impossible to discuss vibrant downtown spaces without mentioning Ottawa's Byward Market. Wedged between two urban university campuses and minutes from The Alexandra Bridge, the Market is a multi-cultural, multi-lingual menagerie of eateries, shops, pubs and affordable storefront living.
The Plateau (Montreal, Quebec):
Long considered the style centre of Canada, Montreal has seen its share of amazing urban locales grow and recede within the cultural zeitgeist. After two decades of struggling with provincial identity, the recent Orange surge(s) have seen the vitality of Montreal's urban centres spike once again, as students and young artists flood its residential spaces. The Plateau, a tres hip subset of Montreal's thriving downtown, is constantly aflutter with colourful verandas, awnings and language along the Boulevard Saint Laurent and Rue Saint-Denis. Renters in the know will flock here for affordable housing costs and exposed brick architecture, while at the same time appreciating a bevy of nearby outdoor cafes and cellar restaurants.
Commercial Drive (Vancouver, British Columbia):
Vancouver's Commercial Drive is a B.C. haven for down-to-earth folk looking for an unpretentious neighbourhood in which to lay down roots. It seems like a scruffy blue collar boulevard at first blush, but look closer and you'll find a classic urban HQ for young thinkers and doers. Rasta emporiums, authentic Italian coffee shops and feminist bookstores punctuate the uber-urban residential architecture of this unique west coast area.
Osborne Village (Winnipeg, Manitoba):
Named the best neighbourhood in Canada by the CBC in 2012, Winnipeg's Osborne Village is a favourite among urban artists and free-spirited nature conservationists. A complex urban community, Osborne Village is home to a great number of Winnipeg's emerging and well-established artists. The city's first artists' collective emerged in the Village, as well as many dance studios and, of course, venues for bands and musicians of all stripes.
North End (Halifax, Nova Scotia):
Canada is home to many great cities and neighbourhoods, and as citizens of this great country, we should all be proud that not only do we recognize our own greatness, but that the global community is starting to notice our strengths, diverse culture, clean and beautiful landscape, plus the overall amazing quality of life that comes with living in Canada!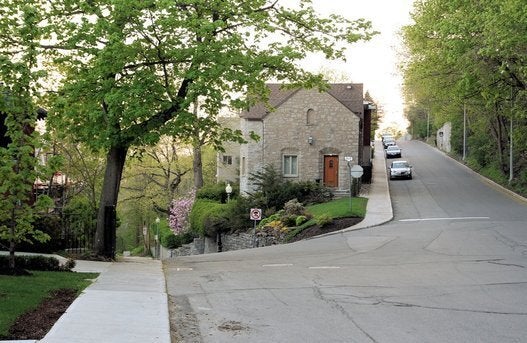 Canada's Richest Neighbourhoods
Popular in the Community