But those cocktails had one key ingredient that's not as well known today called bitters — alcoholic ingredients flavoured with herbal essences that are added to cocktails in very small quantities (think drops). Bitters like the yellow-capped Angostura are still recognizable today, and can often be found in supermarkets. But there are now a variety of longstanding classic brands, reinvented makers who'd gone quiet after Prohibition, and upstarts who are putting a new twist on an old ingredient.
Author Brad Thomas Parsons has long been a food and cocktail enthusiast, so it's natural that his curiosity was piqued when he started noticing homemade bitters and bottles he didn't recognize behind the bar beside the expected Angostura and Peychaud's. After some investigation, he became fascinated and published a book about the topic a few years ago. The popularity of bitters has only increased since.
"It seems trendy, it seems in the moment," Parsons says. "but it's an essential part of a well crafted cocktail, from the history of it to what's in the glass."
Story continues after slideshow: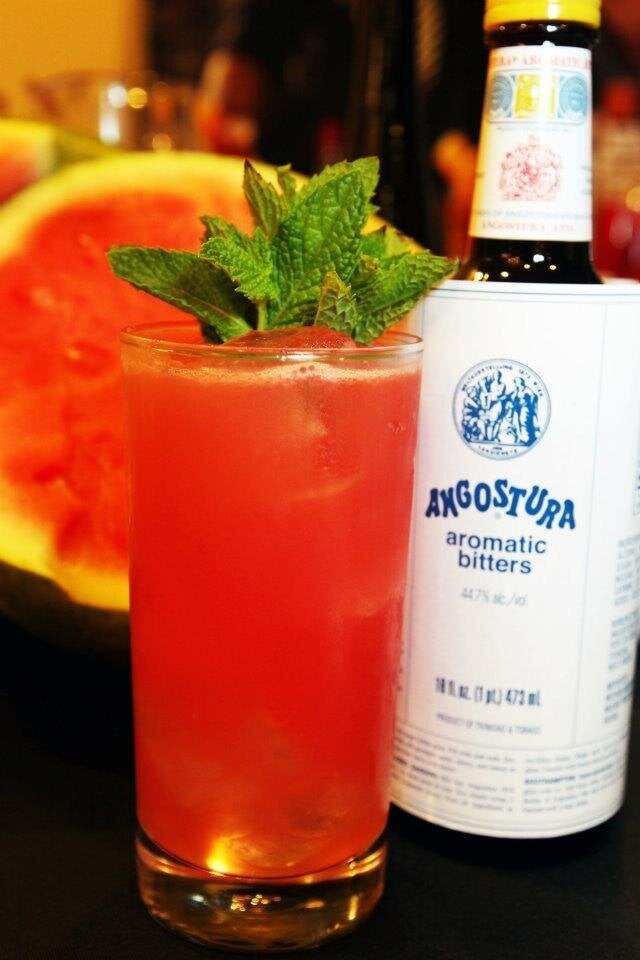 10 Things You Should Know About Bitters
Before Prohibition, bitters were an essential ingredient for any cocktail — key to the name itself, actually. But the U.S. government's crackdown on alcohol in the early part of the 20th century, and the passing of the Volstead Act in 1919, dealt bitters a huge blow: other than Angostura, Peychaud's, and a few orange bitters, they've all disappeared.
As people began rediscovering classic cocktail recipes, the reemergence of bitters followed. Kristen Voisey noticed the trend while she was living in Los Angeles, and brought it back to Canada when she opened her Toronto store BYOB, which specializes in vintage barwear and carries a wide selection of bitters. She now stocks more than 100 varieties and says she discovers a new brand nearly each week.
With all those options, bitters can be overwhelming, but they're definitely worth experimenting with. Both Parsons and Voisey suggest starting with the classics and branching out from there based on your own tastes and favourite drinks.
"It's sort of like building a liquor collection," Parsons says. "You don't run out and buy every bottle of gin."
Here are a 10 things to know about bitters—soon you'll be crafting a perfect Angostura Fizz with the best mixologists.
Angostura Aromatic Bitters
These bitters are named after Mr. Antoine Amedie Peychaud, a pharmacist and Creole immigrant from what is now known as Haiti. Peychaud began dispensing curative bitters with anise notes out of his pharmacy in the French Quarter of New Orleans in 1838. Peychaud dispensed his bitters in Cognac and fans began to ask for them by name at bars throughout the city. The iconic New Orleans cocktail, the Sazerac, uses these red-coloured bitters as a key ingredient.
Round out your collection of essential bitters with a bottle of orange bitters. This is an area where you can try a few different types of bitters, based on the flavours you like best. Angostura Orange Bitters, the only new bitters ever introduced in the company's 180-year history, has a straightforward orange flavour. Regans' Orange Bitters No. 6, another classic choice, is spicy with notes of cardamom, great for stronger spirits like scotch. Many other bitters companies offer an orange bitters, so you can have fun with this one and try a few different kinds.
Grapefruit And Other Citrus Bitters
Both Parsons and Voisey recommended choosing grapefruit bitters once you want to expand your collection. "It's a fun twist on the citrus," Parsons says. Vancouver company Bittered Sling makes a grapefruit and hops bitters, as does Bittermen's, which recommends using it with tequila drinks. You can also try to make your own recipe.
Other options for citrusy bitters include Scrappy's Bitters in lime and Fee Brothers in lemon.
You don't have to stop with citrus flavours — there are fruity bitters options for every taste. Cherry bitters, like the one by Fee Brothers, is nice in bourbon or adds a fun hint of cherry cola to a rum and coke, while Bittered Sling's plum and root beer bitters create a different carbonated beverage. For an unexpected flavour, try Bar Keep's apple bitters.
If you're really ambitious, or looking for a flavour you can't find in stores, you can try your hand at making your own bitters. Parsons has several recipes for homemade bitters in his book, Bitters, and online search will bring up many more.
You don't have to stick to just cocktails — bitters can add some depth and flavour to your cooking as well. This is a great way to use bitters that recall a particular cuisine, like Chinese bitters by Bar Keep or Thai bitters by Bitter End, or to highlight a particular taste or ingredient with choices like Cardamom bitters by Scrappy's Bitters.
Bitters originated as a medicinal ingredient and they do have health benefits — a bottle is not the the cure-all it was sold as a century or so ago, but bitters are often used as digestive aids. You also don't have to drink them with alcohol — Voisey says pregnant women also enjoy a dash of bitters in tonic water or club soda.