As gas and transit prices continue to climb, cycling becomes increasingly appealing. And there are plenty of good reasons for that: it's great exercise, it gives you a way to explore your city and the surrounding area, and it can be faster than sitting in traffic or on a packed bus.
But as cycling has become more popular in Canada, the bike options have increased at the same rate. How many gears do you need? What should you spend? Do you get a cute retro-style bike or a sleek racing bike? It can be daunting — and expensive. Making a decision (or making the wrong decision) can put people off the idea altogether.
It's worth it to investigate your options for bikes, though, and to make the right choice. Once you have the bike that's right for you and your needs, you'll wonder how you ever got around without it. To help you get there, here are 11 tips for choosing the right bike for your body, your needs, and your budget.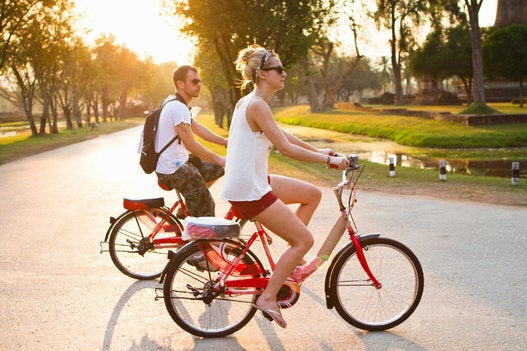 Tips For Buying A New Bike