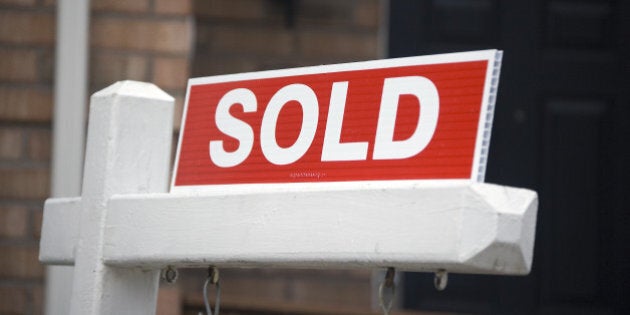 Why is 2016 a good year to buy a home in Canada? Let us count the ways.
In its latest rate announcement on Jan. 20, the Bank of Canada held its target for the overnight rate at 0.50 per cent, citing a setback brought on by a decline in oil and commodities prices. BoC expects the economy to grow by about 1.5 per cent in 2016 and 2.5 per cent in 2017.
Some experts, such as Benjamin Tal, deputy chief economist at CIBC World Markets, expects interest rates to remain low through 2016, if not fall.
At least one lender, in Ontario, even recently introduced what it says is the lowest posted fixed mortgage rate on the market - at 1.69 per cent for a one-year term.
The BoC's next rate announcement is March 9.
2. THE UPSIDE OF DOWN PRICES
When the The Canadian Real Estate Association (CREA) released its latest statistics on Feb. 16, one number jumped off the page and into the headlines: 17 per cent - the rate by which the national average sale price rose on a year-over-year basis in January.
"Holy," prospective homebuyers might have thought, "how will I ever be able to buy a home if this keeps happening?"
The key thing to look for when you see such news, however, is what's happening in your market. Real estate is local, not national. You don't buy the Canadian market, or even a provincial or regional one. You buy one home in one location.
Excluding British Columbia and Ontario from CREA's January stats, the national average sale price actually declined slightly, by 0.3 per cent.
Economies and housing sectors in markets such as Calgary, Edmonton and Saskatoon are feeling the pinch of the extended slowdown in oil and gas. For existing homeowners, of course, this isn't great news; average home prices in Calgary dropped 3.05 per cent year-over-year in January, and in Saskatoon they fell 2.11 per cent.
For prospective buyers, however, this means opportunity.
Naturally, buyers might not too jazzed about getting in when prices are dropping, fearing their home's value will go down after they purchase. But look at the longer term. In Calgary, prices have increased 14.29 per cent over the last three years; in Saskatoon, 2.07 per cent.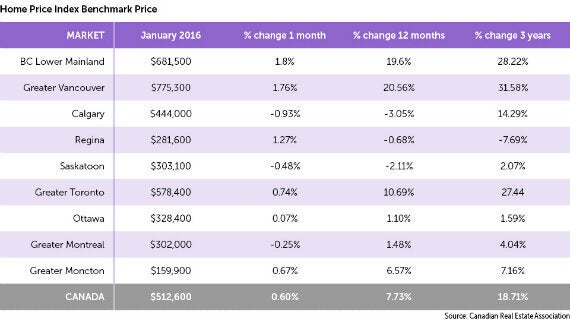 The Toronto and Vancouver housing markets continue to roll along, hitting record sales and prices. If you live there and you're fortunate enough to be able to buy, particularly in the lowrise home category, the forecasts for 2016 are for more growth.
Again looking at the CREA's stats for January, B.C.'s Lower Mainland and the GTA contributed most to the national increase. Greater Vancouver (20.56 per cent) and the Fraser Valley (16.94 per cent) posted the largest gains, followed by Greater Toronto (10.69 per cent).
Longer-term performance for these markets is off the charts. Greater Vancouver average home prices rose 20.56 per cent in the last year, 31.58 per cent over the last three years. For the GTA, the figures are 10.69 and 27.44 per cent, respectively.
4. HISTORY IS ON YOUR SIDE
If you've heard the adage, "Don't wait to buy real estate, buy real estate and wait," but aren't sure what it means exactly, read here.
While there are no guarantees, in short, real estate in Canada is a proven performer over time.
Sure, Vancouver and Toronto have shown the most spectacular historical growth, but even unsung markets in eastern Canada have performed well over time.
5. SPRING IS AROUND THE CORNER
Spring in real estate is typically "busy season." The warmer weather and longer days generally encourage more activity in the market. Those who were thinking of selling but delayed through the winter months might now throw up that "For Sale" sign.
Those looking to buy are similarly more enthused about getting out and looking around when the weather is nicer, and when, coincidentally, listings are usually higher.
Even on the new-home front, builders often use the spring season to launch new developments, and to add incentives for any remaining inventory in existing communities.
Follow HuffPost Canada Blogs on Facebook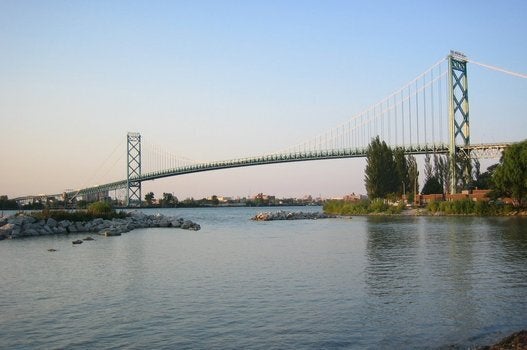 Canada's Most, Least Affordable Housing (2014)
Popular in the Community