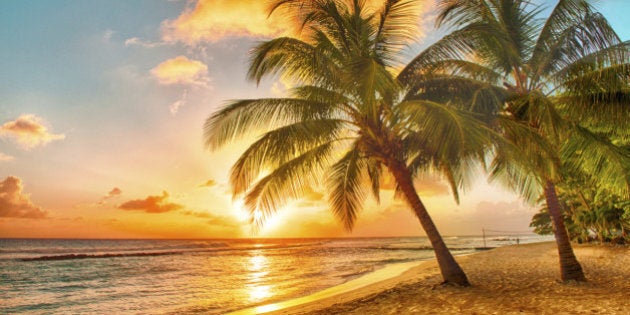 When we think about tropical all-inclusive holidays, it's often done with the filter of escaping from another one of Canada's harsh winters. While that will always be a popular time to hit the beaches down south, it will also always be one of the most expensive times to travel to warmer climates. Getting more for your dollar is just one of the benefits of considering travelling to a hot spot when it's also hot at home. Other benefits include:
1.Planes and resorts can be less crowded when you are traveling from North America to a destination frequented by Canadians and Americans in the winter. East coast and central tend to travel to Jamaica, Dominican Republic, other islands in the Caribbean, and the Yucatan region of Mexico. Westerners head to the Pacific coast of Mexico and Hawaii.
2.Resorts will often have special deals and upgrades available due to less than 100 per cent occupancy. Check when you arrive.
3.Kids clubs, restaurants, and beach and pool chairs are more readily available.
4.The same great resort food is on offer, with the added benefit of shorter line ups and more customer service care.
5.A swim up bar is always a good idea, no matter what time of the year.
6.Travelling in your summer clothes, and back in your summer clothes is less shattering than arriving in your summer dress to -30 degree weather. The kids' summer clothes fit in the summer too, unlike trying to find a pair of size 6 shorts in February.
7.It's often easier for us to get time off work in the summer, which is more traditional in the summer and things can be a bit quiet, and the kids are off school. Take the day camp savings and apply it towards your vacation budget.
8.It can be easier to travel mid-week to mid-week in the summer, vs Saturday to Saturday.
9.A hot winter holiday can be extremely pricey. Trying out a hot holiday during the summer can be a great way to see if your family will enjoy this type of vacation.
Of course, many tropical climates also experience their hurricane seasons during the summer and early fall months. Check weather patterns and predictions on-line. Don't be afraid to book at the last minute if you are not choosy about where you want to land on a beach; travel advisories are more up to date. Investigate getting cancellation travel insurance if the weather takes a turn for the worse.
Listen to Kathy's "How She Travels" on "What She Said" on SiriusXM Canada Channel 167, Friday's at 10:45 a.m.
Popular in the Community