 With the arrival of Er Shun and Da Mao on their very own Panda FedEx Express last week, almost all of Canada stopped to welcome the darling bears to their new home for the next decade. Although not quite a gift, as the pandas are only here for 10 years and then must return, hopefully with a third little panda in tow, it has been crafted as a show of generosity and friendship by the Chinese people to the Canadian people.
Animals, especially exotic ones, have a long history of being used in diplomatic gestures. Pandas in particular have been great ambassadors for China, helped by their intense cuteness factor. The practice even has its own particular term as these arrangements are referred to as "panda diplomacy." One of the more famous was the gift of two pandas to the U.S. in 1972 after President Nixon's landmark trip to China. Not to be outdone, Edward Heath, the British Prime Minister, requested a panda pair for the U.K. two years later, and duly received them. But by 1984, the Chinese had decided not to offer pandas as gifts, but rather on 10-year loans, and with annual payments meant to be used for panda conservation.
Exotic animals have long been used as symbols of power and diplomacy. Ancient Rome kept lions, tigers and other dangerous animals for arena fights with gladiators. They were paraded through the streets to the awe of the populace to ensure all saw how a powerful animal could be kept under the control of an even more powerful ruler. The Emperor Trajan (98-117 C.E.) had a collection of some 11,000 wild and domestic animals, while Emperor Octavius Augustus (27 B.C.E.- 14 C.E.) had a menagerie that numbered some 3,500 and included a rhinoceros, a hippopotamus, 420 tigers and 260 lions!
Like China, other countries had their exotic animal of choice as diplomatic gifts. For Egypt, it was the giraffe, and a certain amount of historical "giraffe diplomacy" has come down to us through the years. The Egyptians had discovered the animals as a result of trade with the Land of Punt, which is further to the south in Africa. Possibly a gift from Cleopatra, Julius Caesar brought the first giraffe to Rome from Egypt, where it was dubbed a "cameleopard," due to its size and spots. Its gentle demeanour proved to be a disappointment to those who were expecting the ferocity of a leopard for the arena.
Later Egyptian rulers followed suit. Giraffes were sent from Egyptian sultans to the Byzantine Emperor Constantine IX (1042-55), to the Holy Roman Emperor Frederick II (1220-50) in exchange for a white bear, and to his son Manfred, King of Sicily (1258-66). In 1404, Faraj, the Mamluk sultan of Egypt sent a diplomatic mission to Tamerlane, who ruled most of the Muslim world at the time. As part of this mission, Faraj sent a giraffe all the way from Egypt to Samarkand, Tamerlane's capital in present-day Uzbekistan. A giraffe made a triumphal return to Italy in 1487, as the Egyptian sultan sent a female one to Lorenzo de' Medici in Florence, in order to try and enhance relations with Lorenzo to turn against the Ottoman Turks. Allowed to wander the streets freely, the people of Florence fed the animal from second-storey windows and were entranced by its grace and beauty.
Closer to our own time, the practice of animal diplomacy continues. Queen Elizabeth II has been gifted with many exotic animals over the years, including two black beavers from Canada in 1970.This was actually given by Canada as part of a rent obligation to the monarch by the Hudson's Bay Company as noted in its original charter. It was said that the two beavers became frisky during the ceremony, and the Queen rather innocently asked what the two were doing. The Hudson's Bay Governor, Viscount Amory, reportedly responded that he had no idea, as he was a bachelor. She promptly donated the pair to the Assiniboine Park Zoo in Winnipeg. So ended any further Canadian flirtation with "beaver diplomacy."
As for Er Shun and Da Mao, their mission is quite simple: create a third little panda. If they do that one simple act, they will further endear themselves, and their country, to the hearts of Canadians. And that's really what this is all about.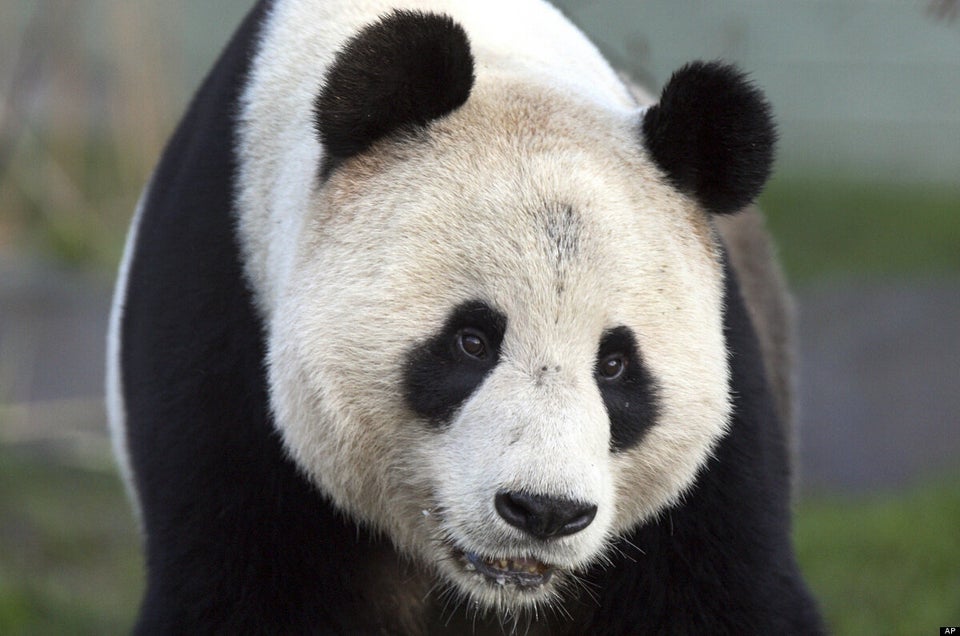 Hello Pandas
Popular in the Community