Some of us may never have the chance to see greatness in person.
In a handwritten note included in her program at Wembley Stadium in London this week, Adele told fans she might never tour again.
The "Hello" singer, who is performing in her hometown for four nights to close out her 2017 tour, has been distributing a small booklet each evening, and on Wednesday, put a photocopied note in each one.
The note reads, in part, "Touring is a peculiar thing, it doesn't suit me particularly well. I'm a real homebody and I get so much joy in the small things. Plus I'm dramatic and have a terrible history of touring. Until now that is! I've done 119 shows and these last 4 will take me up to 123, it has been hard but an absolute thrill and pleasure to have done. I only ever did this tour for you and to hopefully have an impact on you the way that some of my favourite artists have had on me live. And I wanted my final shows to be in London because I don't know if I'll ever tour again and so I want my last time to be at home."
The superstar singer has been very public about her hesitation when it comes to being on stage, including her ever-present stage fright.
"I get so nervous with live performances that I'm too frightened to try anything new," Adele told NPR in 2015. "It's actually getting worse. Or it's just not getting better, so I feel like it's getting worse, because it should've gotten better by now."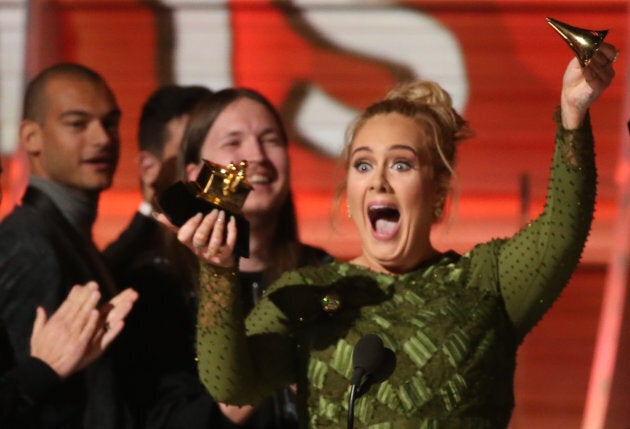 That at least seems to have changed in the years since, given that her appearance on Wednesday set a record for attendance at Wembley Stadium, with approximately 98,000 people there.
But she made the most of the massive crowd, asking people to text to donate to families affected by the Grenfell fire.
So while we don't in any way want to see her live career ending, if you're going to go out, go out like the queen you are.