This weekend Canadians mark a significant anniversary in our nation's history -- the centennial of the Battle of Vimy Ridge. Vimy has been hailed as a nation-defining moment in Canadian history, as it was on the battlefields of Vimy that our soldiers proved to the world that we were a nation, ready and willing to take the enemy head on.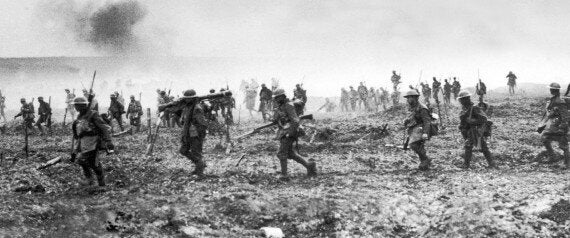 Yet, just as we are set to mark the 100th anniversary of this momentous battle, a recent survey revealed that Canadians' awareness of Vimy is surprisingly low. Only 54 per cent of Canadians correctly knew that Vimy was fought in France (one in 10 thought Vimy is in Canada) and as many as three in five didn't know it was a battle in the First World War.
On April 9, 1917, 100,000 Canadian soldiers fought at Vimy and 3,598 of those died -- the most Canadian deaths recorded in the war. A century later, it appears many have forgotten their sacrifice. Worse still, many like me (until recently) don't even know they have a link to the battle.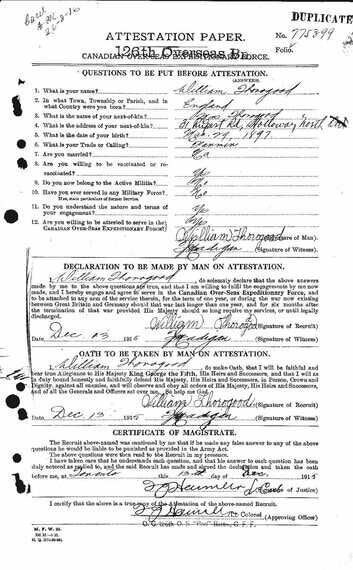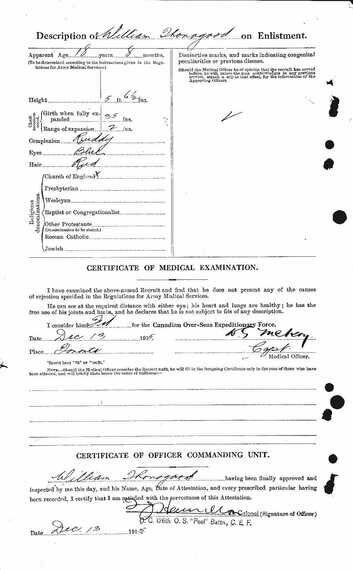 I very recently discovered that my ancestor, William Thorogood, was like many other young men who perished on the fields of Vimy during the first day of battle. A young farmer, William signed up on Dec. 15, 1915 in Toronto, Ont. A private in the 38th Infantry battalion, he was shot in the head by an enemy bullet. He was only 20 years old.
Finding out that I have a personal connection to Vimy makes the anniversary more poignant and real. But a personal connection is not necessary to appreciate the sacrifice of so many young soldiers.
As a family history expert and general history buff, I have come to realize how our own personal story is intricately intertwined with the stories of where we live; of our communities, our cities and our country.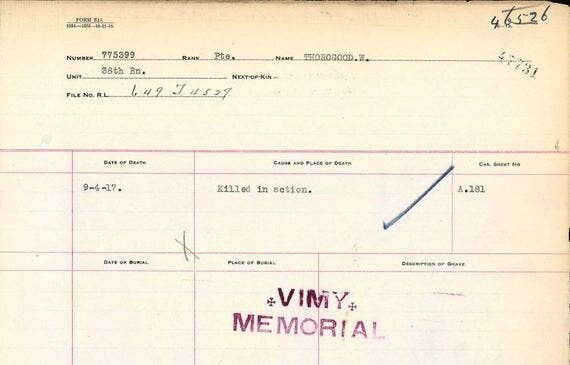 Learning about our nation's history is not just something that happens in a classroom. It is something we can do each and every day. While many Canadians may not have (or know if they have) a direct link to Vimy, the values of leadership, collaboration and tenacity continue to live on in our country.
I am proud to be Canadian and to mark this significant occasion this weekend by learning more about it. I encourage you to do the same.
Do you have a family connection to Vimy? You can discover more with resources like Ancestry (that offers a 14 day free trial) and The Vimy Foundation.
Canada joined the war when Britain declared war on Germany and her allies on Aug. 4, 1914.
Over the course of the next four years, Canada raised more than 600,000 men and women for service with the Canadian Expeditionary Force (CEF).
The Canadian assault on Vimy Ridge was one objective in a much larger offensive known as the Battle of Arras.
The Canadians arrived on the Vimy front in early 1917. Under the leadership of Lt.-Gen. Sir Julian Byng, ambitious plans were soon laid down for a Canadian attempt to dislodge the Germans from the Ridge.
Following a massive artillery bombardment of German positions, the Canadians attacked the Ridge on the morning of April 9. Over the course of the next four days, they pushed the Germans off the Ridge, captured more than 4,000 enemy soldiers and secured the heights. Four Canadians were awarded the Victoria Cross, the Empire's highest honour for bravery.
In the early 1920s, Vimy Ridge was chosen as the location for Canada's national war memorial. Designed by architect Walter S. Allward, it took 15 years to erect the memorial on Hill 145, where some of the toughest fighting for the Ridge had taken place.
Follow HuffPost Canada Blogs on Facebook