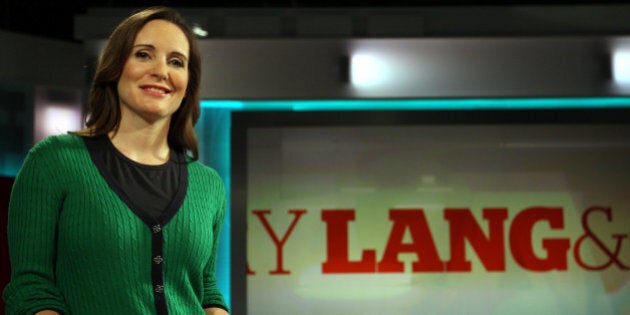 CBC News correspondent Amanda Lang has continued to do paid speaking engagements for companies that "lobby or otherwise influence public policy" after the broadcaster introduced a guideline that banned its journalists from doing so.
And in the middle of criticisms of the gigs, she blasted the "haters" on Twitter.
The prominent CBC personality is the subject of stories by two journalists who say she carried out paid speaking gigs for companies that lobby the federal government, and in a number of cases, that she has covered herself as a reporter.
But the public broadcaster insists the speeches were "grandfathered" — they were booked before the new policy came down in April.
Lang posted this tweet on Monday, the same day that Canadaland's Sean Craig, one of the two journalists, posted a story about her.
CBC started a review of its on-air personalities' speaking engagements after it emerged that Rex Murphy had made an oilsands-friendly speech in Lake Louise and Peter Mansbridge had been paid to speak by an oil and gas lobby.
Just a short time later, Lang interviewed Donald Guloien, Manulife's president and CEO, and gave him an "uncritical platform" to talk about its asset management business, without disclosing her paid engagements on the air, Craig said.
CBC spokesperson Chuck Thompson told Canadaland that Lang's Manulife engagements had been "grandfathered" because they were booked before the broadcaster came up with its new policy.
But Craig noted that Lang had another speaking engagement with insurance company Sun Life on Nov. 24, just over a month after she interviewed CEO Dean Connor on the air, in what he called "ridiculously positive" coverage.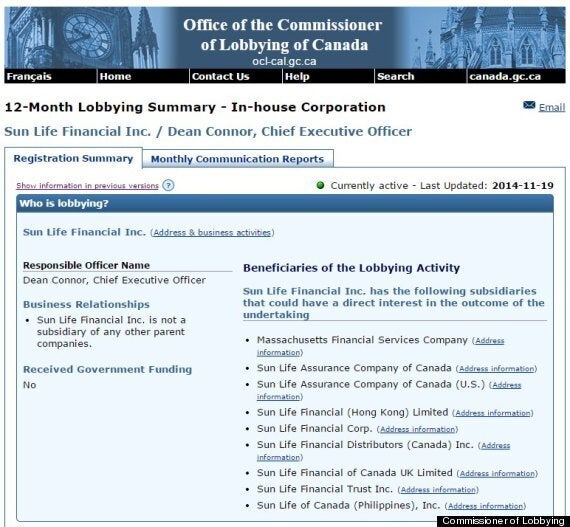 Thompson told The Huffington Post Canada that Lang had been contracted for the Sun Life speech — in which she talked about the subject of her book and nothing else, he said — before CBC came out with its policy.
"There are many occasions, several occasions where people get booked long in advance," he said. "Amanda is someone who's going to honour any contractual obligation that she has, and it's no different with this particular instance."
As for the Manulife engagement, Thompson said it was disclosed on CBC's disclosure site, but not on the air on Sept. 5, when the Guloien interview was broadcast.
In a letter to Jennifer McGuire, editor-in-chief of CBC News, he pointed out Lang's speaking engagement for Sun Life, and another as a moderator for the Portfolio Managers Association of Canada.
Koller also noted that "The National" host Peter Mansbridge had spoken at the Morningstar Canadian Investment Awards; that business correspondent Dianne Buckner had spoken at a Canadian Chamber of Commerce awards dinner; and that investigative journalist Diana Swain had spoken at an event for the Project Management Institute (PMI).
"Certainly, with any reasonable reading of this policy and considering the payers involved in the above examples and the others listed, one would have expected the CBC to have immediately refused permission for its journalists to attend — and be paid," Koller wrote.
McGuire went on to say that none of the groups Koller mentioned (she initially omitted Sun Life) "makes a significant effort to lobby or otherwise influence public policy."
But she was more sympathetic to Koller's point on the Sun Life engagement: "This is an example of a request we now reject," McGuire wrote.
Thompson told HuffPost Canada that the content of Lang's speeches does "not, in any way, present a conflict of interest nor does it compromise her journalistic integrity or that of CBC News."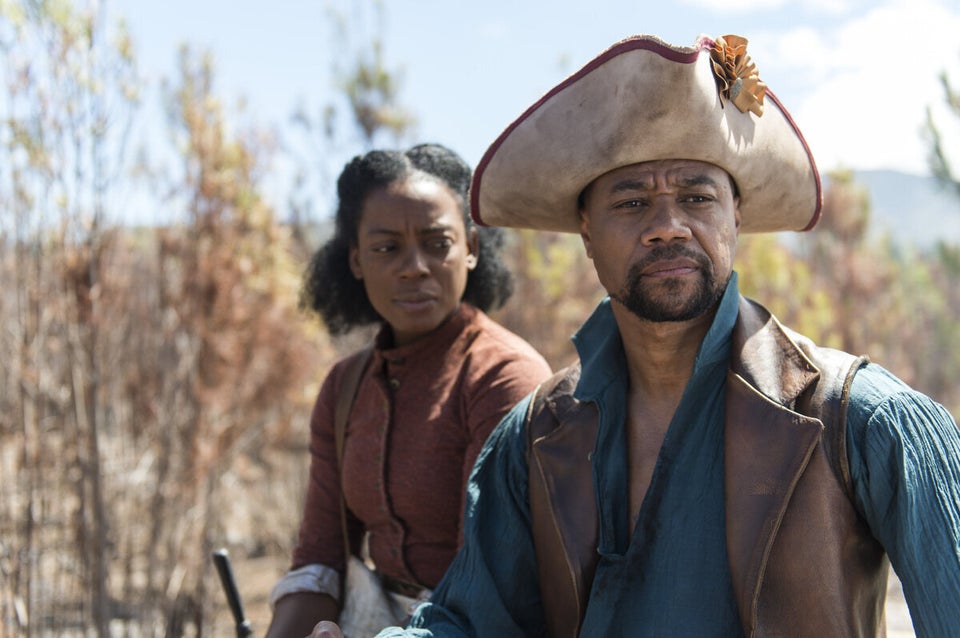 CBC TV Fall/Winter 2014-15