OTTAWA — Conservative leadership candidate Andrew Scheer exaggerated a cute story of sleeping at his parents' home while working in Ottawa, his office said Monday after The Huffington Post Canada raised questions about potential discrepancies in his expense claims.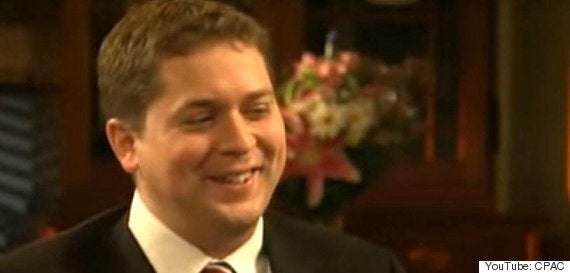 "I sleep in the same bed I slept in when I was in high school and elementary school. I stay with Mum and Dad," Scheer said, laughing and blushing.
"Sometimes," he said, his parents wait up for him. "My parents like to, you know, visit with me and I like to visit with them, so sometimes when I am going out in the morning, they'll say: 'What time do you think you'll be back?' and I'll say, 'Maybe seven o'clock or so,' and then, invariably, I'll have a supper meeting, or the House will sit late and I end up stuck in my office returning phone calls or things like that. And I come home at nine, and my parents will say 'I thought you said you'd be home at seven,'" Scheer said, mimicking them and sighing.
"It's funny. I like it," he told Clark, who agreed that the scenario sounded lovely.
"It's great on a lot of levels," Scheer added. "It saves the taxpayers money, because I'm staying with Mom and Dad, not at hotels…. I'm living off my parents," he said, laughing.
Watch the full interview:
Except Scheer wasn't saving the taxpayers money.
During the time period discussed in the interview, Scheer claimed close to the limit MPs are allowed for accommodation and per diem expenses. (The cap in 2010 was $25,850 and is currently $30,000).
In 2010-2011, he expensed $19,310.44 for accommodation, meals and incidental expenses incurred while travel status in Ottawa.
The House of Commons allows MPs who are required to be in Ottawa to expense the cost of rent for a secondary residence, hotel stays, or private accommodation.
'He was just adding colour to the story'
Commons rules, however, forbid MPs to be reimbursed for any rented accommodation for which they or their immediate family will benefit, either directly or indirectly.
When HuffPost approached Scheer's office about the expense claims, his chief of staff, Kenzie Potter, said Scheer happened to be staying at his parents "a fair bit" around that time but that he was also staying in hotels.
"I think he was just adding colour to the story about having curfew. His parents house was, and still is a bit of a home base for him," she wrote in an email. "It was more just a cute story he was telling her."
Scheer, who now has five children with his wife, Jill, talked to Clark about not yet having found the perfect balance among his time in Ottawa, in his Saskatchewan riding, and being present in his young children's lives.
He appeared relaxed and his usual good-natured and positive self while recounting other stories, such as getting bitten by the political bug at age nine while delivering the local newspaper.
In 2011, after the Conservatives won a majority government, Scheer was elected speaker of the House of Commons. The position comes with beautiful farm house in the Gatineau Hills, a short drive from Parliament Hill.
His accommodation expenses dropped off significantly after that to $13,231.49 in 2011-2012. When the reports were updated in 2012-2013 to break down travel expenses and secondary residence expenses, Scheer reported no secondary housing costs but still claimed $11,067.58 in MP accommodation and per diem costs.
Potter did not respond to a request to describe what those costs were for.
Scheer asked about issue after debate
Tuesday evening, at the Conservative leadership debate in Moncton, Scheer was asked about his large expenses while staying at his parents' home. Scheer said that with a large family, he often used hotels but stayed with his parents the odd time. He said his receipts had all been submitted properly.
"I still from time to time drop in," Scheer said, of staying with his parents. "Probably not as much as they like, they always like to see me more often."
This story has been updated with comment from Scheer.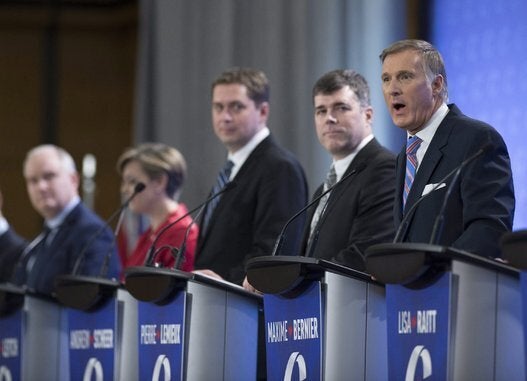 Conservative Leadership Candidates
Popular in the Community