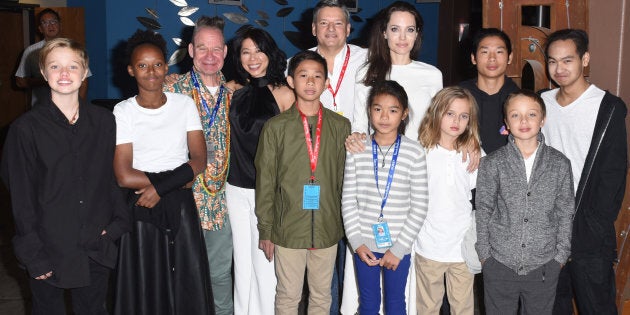 Angelina Jolie spent her Labour Day weekend with her six children by her side. But instead of gathering around at a traditional end-of-summer barbecue, this family got together to celebrate the premiere of her latest film First They Killed My Father: A Daughter of Cambodia Remembersat the Telluride Film Festival.
The film is based on Loung Ung's memoir about growing up as a child soldier during the Cambodian genocide, and living under Khmer Rouge rule. Jolie directed the film, and her 16-year-old son Maddox — whom she adopted from Cambodia in 2002 — is an executive producer, and People Magazine reports he reviewed drafts of the film's screenplay too. Working on the film was a family affair, as her now-13-year-old son Pax served as the movie's on-set photographer.
"[Ung] lost her mother and her father and two of her sisters, and she was forced into labour camps," said Jolie, as per The Hollywood Reporter. "But she and some of her brothers and sisters survived, and she is extraordinary, and she came to America. And this morning I heard her thank America for embracing her as an immigrant and explain how much she hopes she has given back to America, and remind us all what is the best of America."
Jolie will next bring her movie to the Toronto International Film Festival, where she will also be the subject of an "In Conversation With.." career retrospective chat. Another film she produced, The Breadwinner, will also be at the fest. This animated movie has Canadian ties, and tells the story of a young Afghan girl who poses as a boy to help support her family. It is not yet known whether the entire Jolie clan will accompany her for the premieres of these two films, but it's hard to bet against that type of maternal momentum.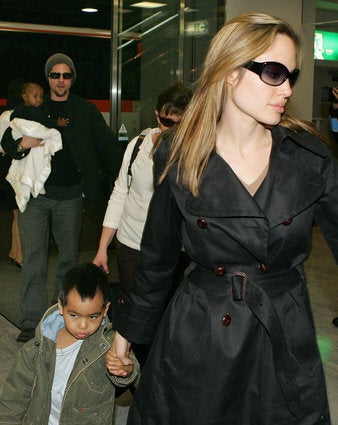 Brad Pitt And Angelina Jolie: Their Romance In Pictures