We've heard the observations about today's youth over and over: they're less politically active than their predecessors and their voting rates are at historical lows.
Many consider young people's political disaffection to be simply a reflection of their apathy. Others think it has more to do with their pampered lifestyle.
Personally, I think the younger generation is getting a bad rap. Given the challenges they currently face such as disappearing jobs and increasing student debt loads, they have more to get exercised about than previous generations.
Why then don't we see their concerns reflected in direct political activism? Why aren't today's young people hitting the streets and demonstrating in big numbers about the issues that affect them?
I submit it's because the issues that concern them, which are primarily economic in nature, are far more complicated than those of yesteryear. When I was young, the issues of the day were simple and straightforward and the solutions were easy to understand and implement.
Take the civil rights movement of the 1950s and 60s. It didn't take much intellectual effort to identify racial discrimination as a wrong and it was no more difficult to figure out the solutions to the problem.
Likewise, young people in the 1960s and 70s could become politically involved just by joining in a march or protest against the Vietnam War. The issue was simple and so were the slogans and solutions.
The main problem facing today's youth is a complicated, nebulous, difficult-to-define creature sorely in need of reform, a creature that is the very basis of their society, namely capitalism. How do they zero in on such a complicated enemy and simplify their demands?
The Occupy Wall Street movement was an outgrowth of the undefined animosity today's youth have towards their own society. Young people feel in their gut that something is wrong with a country that rewards rich irresponsible risk takers and punishes hardworking everyday folks who are just trying to get by.
In my youth, it was easy to identify the just cause and the battle cry was just as easy. "Get out of Vietnam!" or "End racial discrimination now!" was all you needed.
It's not so easy today when the causes of the current malaise are beyond the understanding of even the best and the brightest. Even the former Federal Reserve chair Alan Greenspan had to finally fess up that he had it all wrong. That aging acolyte of Ayn Rand thought the financial markets and their leaders would all act rationally when history could have warned him otherwise.
But if the top dog in the world of finance couldn't figure it out, how is today's 19-year-old supposed to identify what's wrong and go after those at fault? The current situation doesn't lend itself to short, snappy slogans. Instead, he'd have to have a giant sign to carry in a protest march that read something like: "Down with modern financial capitalism or at least have it regulated by a body with some effective oversight and the ability to regulate and curtail new, harmful species of financial investment vehicles." He'd likely have to add the words "see over" and have his protest rant continue on the other side: "And reform the political structure so it is not solely beholden to the interests of capital and can effectively legislate for the interests of all citizens whether rich or poor."
Even at that, his sign would only scratch the surface of his complaints. The malaise is complicated and widespread and the answer is not one simple fix; it requires a multitude of solutions to a myriad of problems.
Rather than belittle the efforts (or lack of effort) by today's youth, all of us should be paying close attention and doing our part to encourage any of their undertakings aimed at rectifying society's many ills.
It may be easy to mock such movements as Occupy Wall Street but if we don't get onboard, we may all be suffering at the hands of a plutocracy gone wild. Let's accept that the issues are wide-ranging and complicated and the answers even more so. It's time to lend a helping hand to the youth of today in their struggle against the capitalist menace.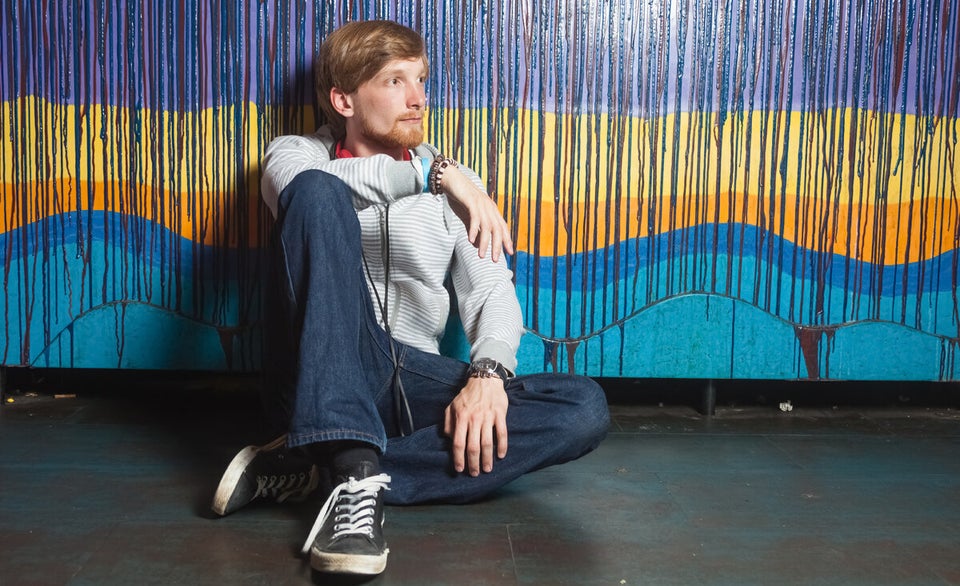 The Canadian Millennial: Survey Says