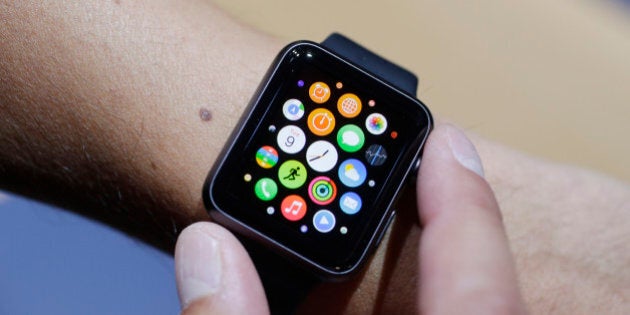 Previous wearable technology such as the Google Glass, Samsung Galaxy Gear, Pebble and FitBit have created more buzz than actual sales to call it a thriving category. However, many industry experts expect the new Apple Watch to bring demand for wearable technology to a new level. The simmer will likely reach a boil when the Apple Watch becomes available to the public next month.
Just the same as what iPod did for portable music players, what iPhone did for smartphones and what iPad did for tablets -- could the Apple Watch propel a wearable technology revolution to the forefront? It will be interesting to see the level of impact the Apple Watch may have on various industries, including digital marketing.
The Apple Watch is a new gadget designed for the wrist that will help with directions, reading messages and monitoring heart rates -- and to tell time, of course -- but it's also another device for companies to get in front of their audience. Both the iPhone and iPad were disruptive, in the sense that they transformed how businesses reached and engaged with consumers. Not too long ago, companies had to ensure that their websites were mobile-friendly, as mobiles overtook desktops as the main method for Internet searches.
Will businesses now have to seriously develop and enact marketing strategies for wearable technology? It's an answer not too far in the distance, once Apple releases its first sales figures and quarterly results.
So, what are the potential impacts of wearable technology on digital marketing?
Understanding Physical Reactions
Wearable technology can literally tap into the pulse of consumers. With biometric sensors built into devices, marketers can get an EKG understanding of end users, like an electronic mood ring. Companies can gather data on consumers' reactions to ads, messaging, services or products, as opposed to a guess based on sales figures.
Embedding native ads may help garner impressions as individuals scroll through timelines, but only consumers with an interest will click for more information. There could be a segment of the audience that disliked the ad; therefore, getting an instant physical reaction could help marketers alter messaging to ensure it better resonates with consumers and encourages conversions.
Hyperlocal Targeting and Timing
A key to wearable technology is that consumers will wear the device and not just carry it, so it's usually on people most of the time. Companies are already getting insight into consumers' whereabouts through location-based functions on their smartphones. Now, they'll get information based on neighbourhoods, for example, rather than cities. Combine location and timing with physical reactions, marketers can get an understanding they've never had before.
For example, did the consumer's heart rate jump with glee about a new bonus sale that popped up on their wrist as they walked by their favourite clothing store? Did they make an instantaneous (and perhaps impulsive) purchase as a result of the message? This information will feed marketers' strategies and tactics as factors to consider when offering promotions.
Importance of Top Search Ranking
As certain smartphones are getting bigger screens, the real estate wearable technology gets to occupy is much smaller. With limited screen and display sizes, ads and messages will need to be concise. Also, it might be more important than before to be the top search result -- the screen size likely won't have the room to display many subsequent results.
Keywords and Clearly Audible
To achieve the top search ranking, it will be important to be constantly conducting and analyzing keyword research. This helps businesses understand how customers find them. With the device's small screen, the search box will likely be replaced with voice detection; therefore, businesses and brands with unique names or spellings may be detected differently as opposed to typing. This could lead to a number of problems, some websites being harder to find. For example, Krystal & Cohen may be an entirely different business than Kristal and Coen. If your business hasn't done any audio or verbal keyword search audits, it's likely time to do so.
Wearable technology is here -- whether it has a disruptive impact is another question. However, given technological advances, it will be more important for companies and agencies to prepare marketing strategies and tactics for individuals who adopt these devices. It's likely going to happen in some form and it may be the Apple Watch that builds the groundswell. Time will tell.
BMW i Remote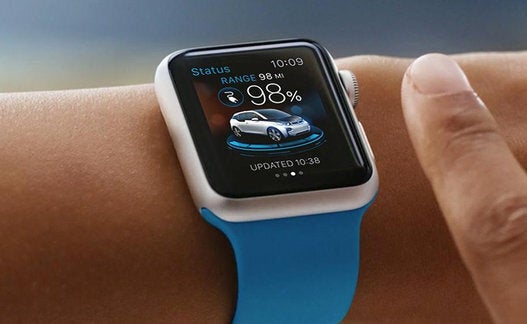 Instagram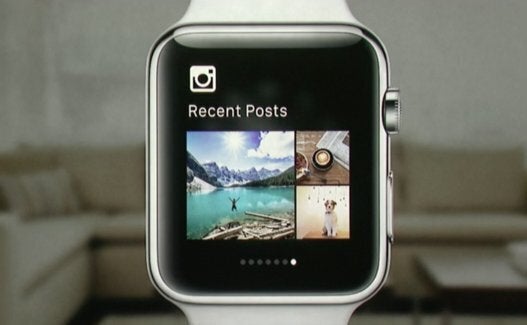 Barclays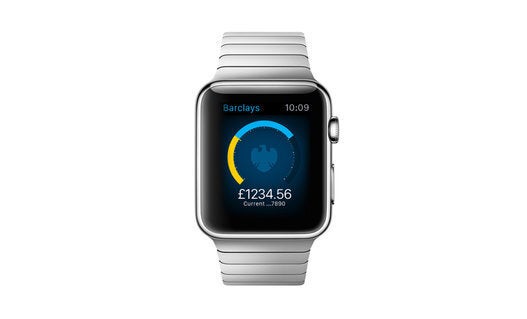 W Hotels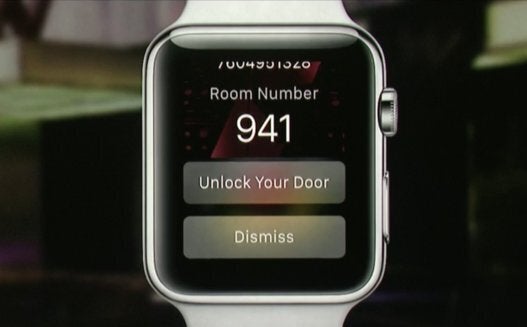 Uber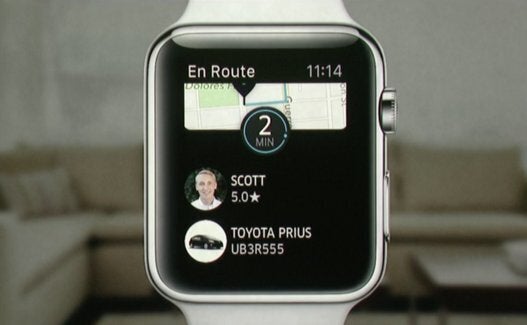 American Airlines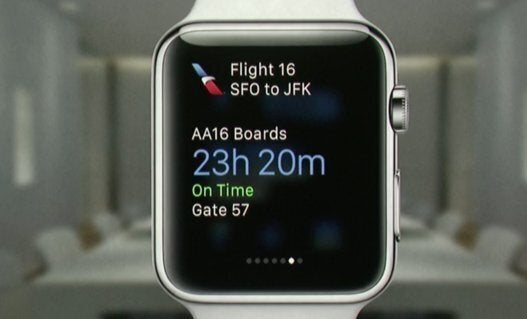 Contacts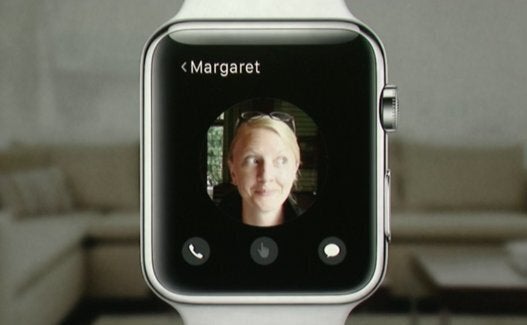 Messaging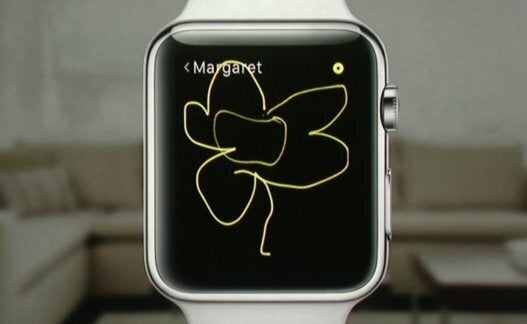 Making Calls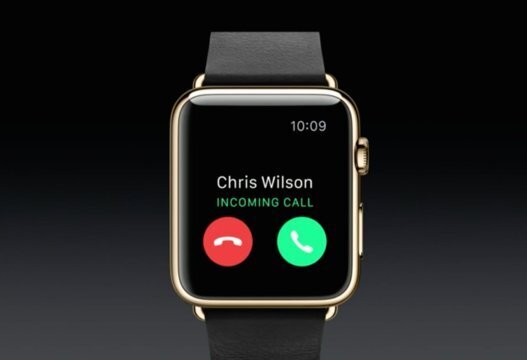 Djay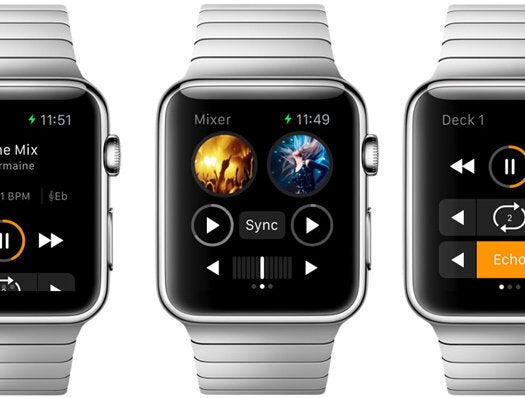 Misfit Minute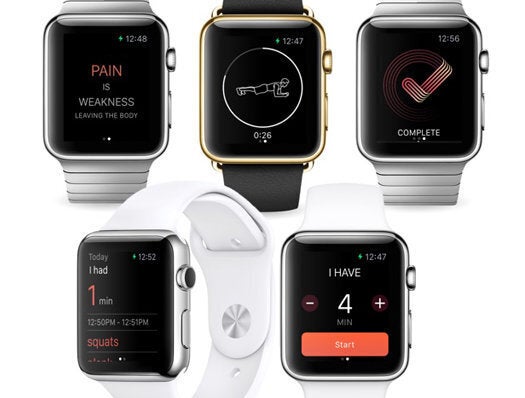 1Password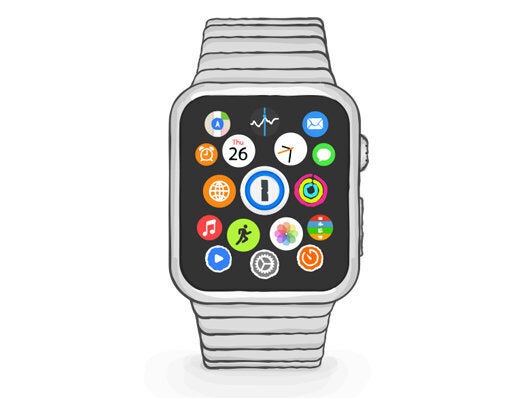 Citymapper