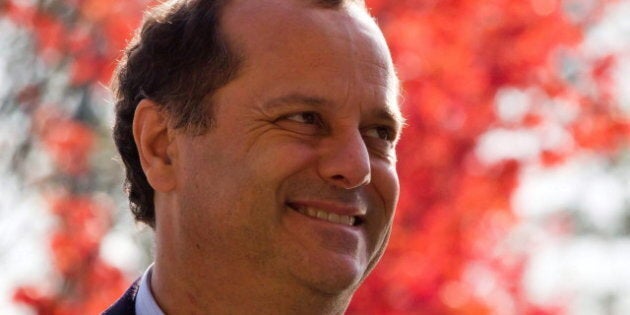 "As leader of the BC NDP, I take full responsibility for this defeat...no ifs, ands or buts."
That's what Adrian Dix told reporters at a news conference last Wednesday, following his party's surprise failure to win the recent provincial election.
Nevertheless, there are many more people who should be shouldering that responsibility. But the press hasn't made it easy for the public or party members to finger who those people are.
In past elections, British Columbia's major newspapers published "who's who in the zoo" profiles of political campaign backrooms.
That kind of coverage is considered by some editors and reporters to be too inside baseball -- stories only of interest to political players.
It's also difficult for journalists to write those profiles since political parties aren't required to disclose who their campaign staffers and advisors are.
That -- and newsroom downsizing -- perhaps explains why there were so few "who's who in the zoo" profiles during the 2013 election.
The closest thing resembling such a profile was a March 18 article published by a national newspaper -- the Globe and Mail.
The article, authored by reporter Justine Hunter, listed some political animals who would be on the campaign trail - focusing on the members of public affairs consulting agency Kool Topp and Guy (Premier Christy Clark's former chief of staff Ken Bossenkool, Brian Topp and former Ontario Liberal Party campaign director Don Guy).
But because the public didn't have more comprehensive coverage of such insiders, we don't know how much influence other personalities such as party president Moe Sihota and party secretary Jan O'Brien had on the election result.
We know Topp -- who was national campaign director for the NDP during the 2006 and 2008 federal elections -- was the BC NDP's campaign manager.
But we don't know what the specific roles and decisions his colleagues Anne McGrath and Brad Lavigne played and made during the 2013 provincial election.
The same could be said for fellow insiders Marcella Munro and Jim Rutkowski.
Nor do we know who else was in the war room and how their backgrounds may have influenced the BC NDP's campaign choices.
As a result of this low or non-existent profile, I believe it becomes easier for politicos such as Topp to claim the election's "heartbreaking result had nothing to do with the work of our campaign team."
Topp made that claim in an internal party email -- an excerpt of which was published on a blog run by Ian Reid, who was the chief of staff to former opposition leader Carole James.
Following that disclosure, Topp maintained the election result "did not happen because of anything wrong with (the campaign team's) work or their effort."
Although, in a comment posted on Reid's blog, Topp acknowledged "clearly we made some grave strategic mistakes."
The "comprehensive review" Dix announced last week may or may not say who "we" is -- although the BC NDP leader has promised it will "spare no one...least of all me."
In the meantime, the leader may or may not be wrongly taking much of the blame for the party's loss.
The lack of "who's who in the zoo" pieces also means we don't have an understanding of everyone who deserves credit for -- and could benefit from -- the BC Liberal Party's election victory.
Big parts of the political history of British Columbia are literally being lost because they aren't being written.
And that will make it difficult for both the public and press to hold the opposition and the government to account in the future -- no ifs, ands or buts.