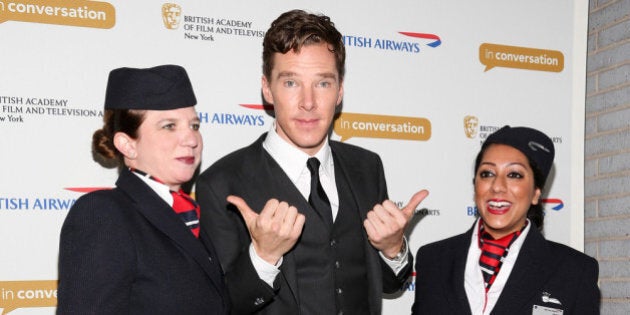 Who doesn't like a cute flight attendant?
The "Sherlock" star posed between the two flight attendants (wearing a fashion repeat, we might add) and pointed at them with his thumbs, with a "I'm not sure what's going on here" expression on his face.
Clearly, the Brit knows a good thing when he sees it.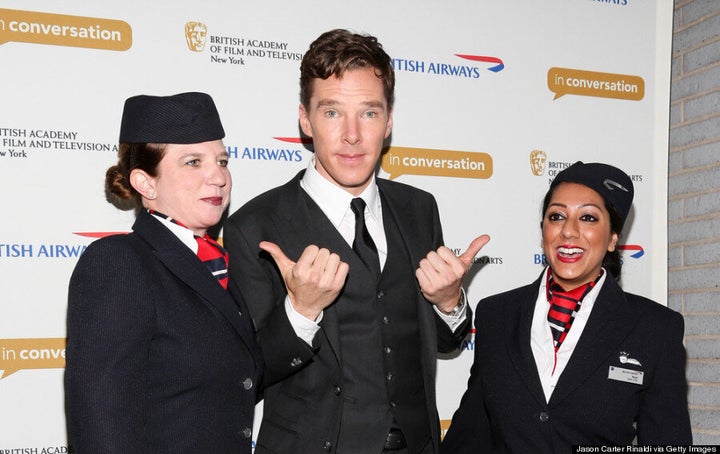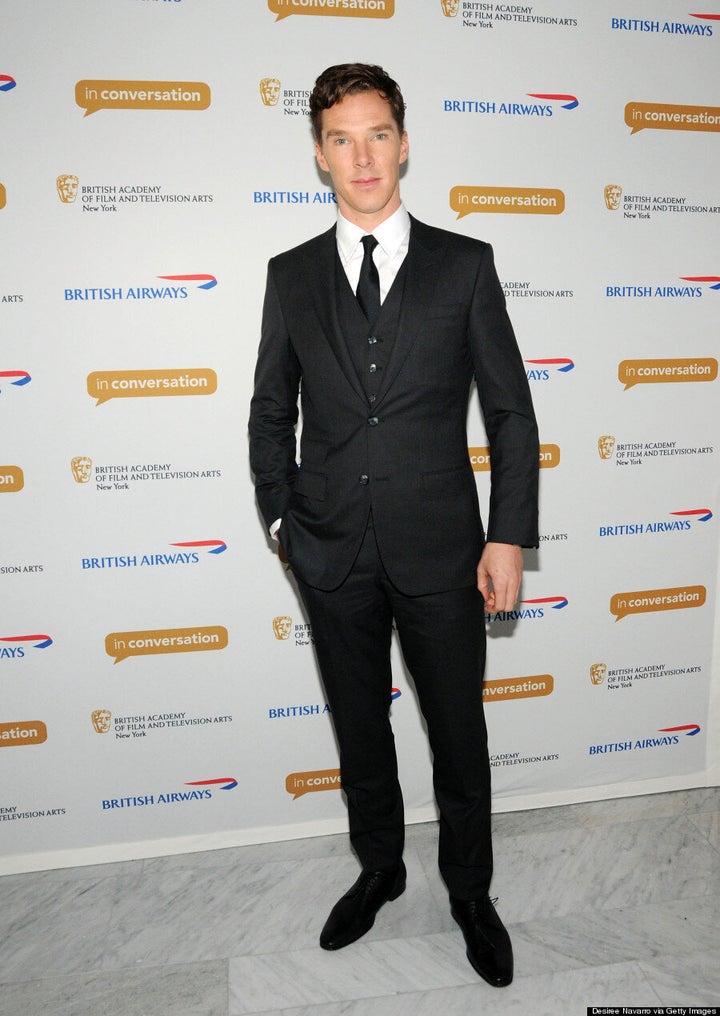 Benedict has the most interesting face ever: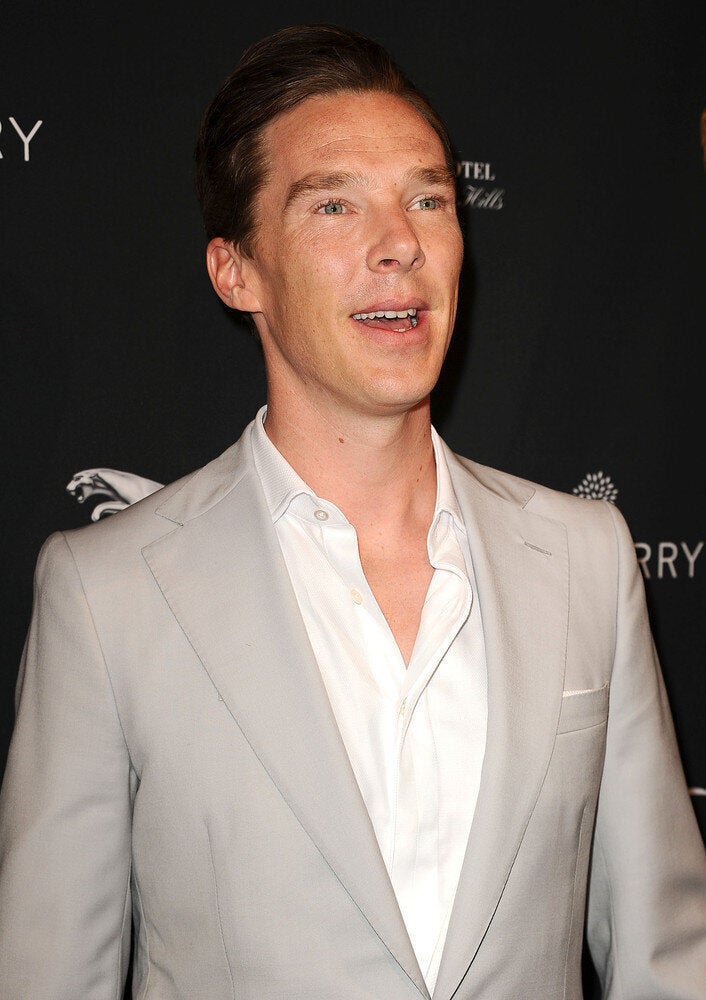 The Many Faces Of Benedict Cumberbatch