Getting ready for a run is as simple as putting on your shoes and tying up your laces, but picking the right shoe isn't always easy.
In the video above, Dr. Jordan Metzl shares three tips for buying the best running shoes for your needs. Besides feeling comfortable on your foot, your shoes should provide support and absorb some of the shock from your foot pounding the pavement.
While a nice design will make you want to wear your runners more often, The Running Room suggests looking past the pretty colours and focusing on feel and fit instead.
In the slideshow below, we've rounded up 10 of our favourite running shoes. These sneakers are not only designed with comfort in mind, they are also breathable, flexible and offer plenty of support.
But remember, just because these runners feel good now, doesn't mean they'll feel the same way forever.
"Because running is a high-impact activity, running shoes' soles and cushioning break down quickly," experts at Sport Chek note.
Running shoes should be replaced every 500 km or three to four months depending on use.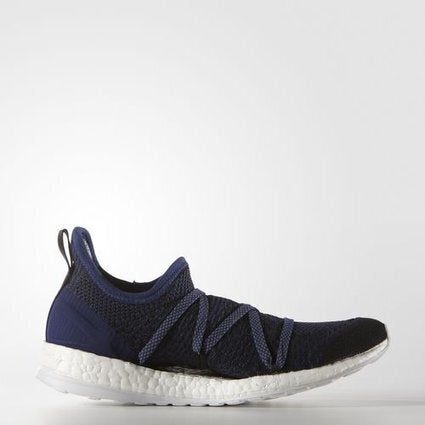 Best 2016 Running Shoes For Women