Just when we thought the 2015 Met Gala red carpet couldn't get any better, Beyonce came and made her grand entrance, ruling the red carpet and leaving we minions in awe.
Rather than go for the "China" theme, the 33-year-old songstress instead opted for the "through the looking glass" angle, wearing what could best be described as a sparkly naked dress.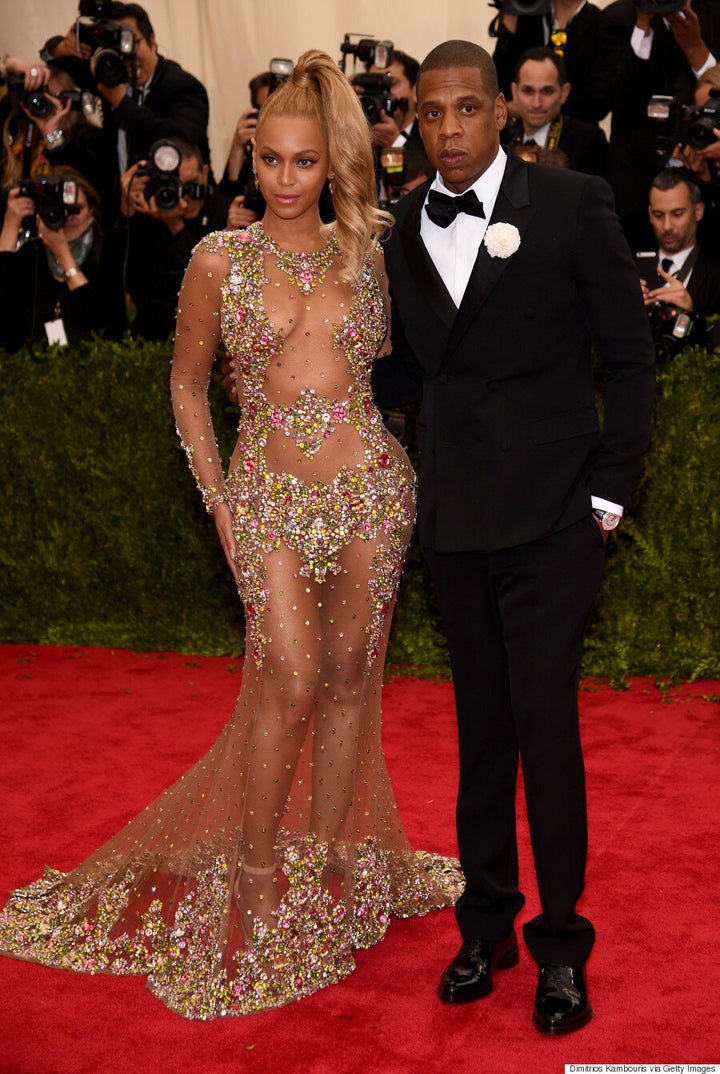 The slinky, nude number clung to the 33-year-old's curves beautifully, and bedazzled detailing kept things from being too revealing.
And just wait until you see the back.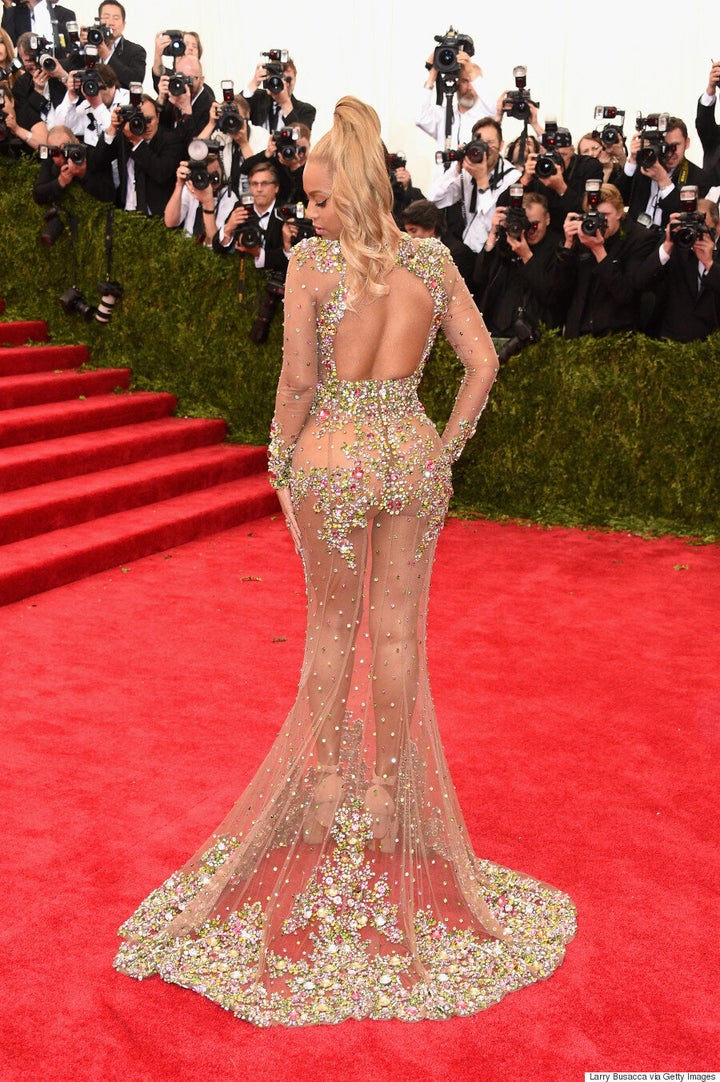 Of course, the "Drunk in Love" singer's beauty look was #FLAWLESS, as was her ultra high ponytail.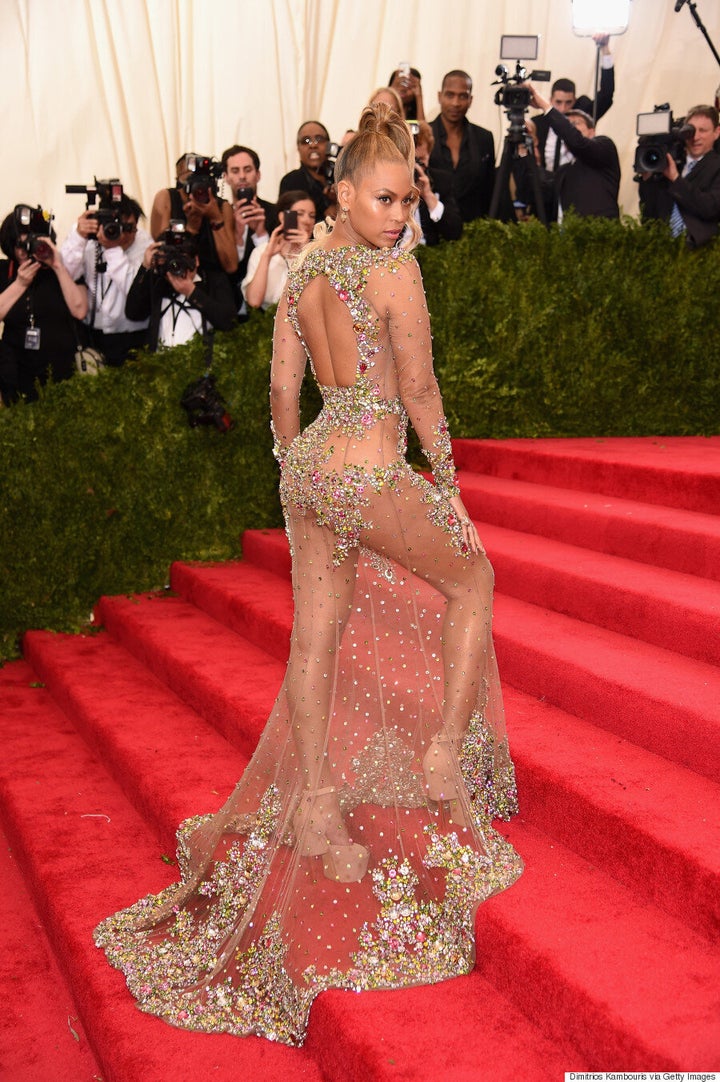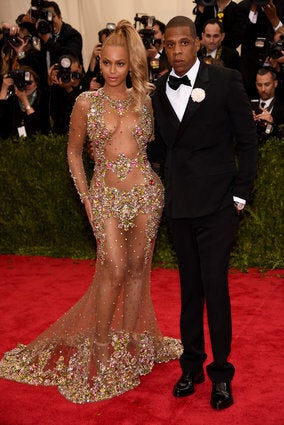 2015 Met Gala Red Carpet