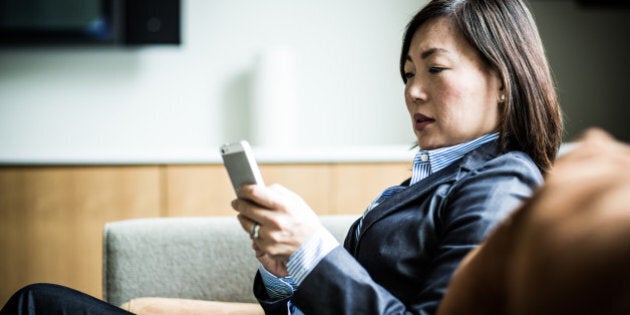 Bell went first, and the others quickly followed.
All three of Canada's largest wireless companies have announced price hikes within days of each other, blaming — among other things — the falling Canadian dollar.
The latest to announce price hikes is Telus, which raised its Smartphone and Premium Smartphone voice plans by $5 a month, matching the increases in some plan prices at Bell and Rogers.
Like Bell and Rogers, Telus also hiked prices for BYOD customers — those who bring their own phone instead of buying it from the wireless provider. (See price highlights below.)
The hikes don't affect prices in Quebec, Saskatchewan and Manitoba, where prices are lower "due to increased competition from regional incumbents Videotron, SaskTel and MTS, respectively," the MobileSyrup blog reports.
This comparison of wireless prices from 2014 shows prices are lower where there is a fourth major player. (Note: These are not current prices.)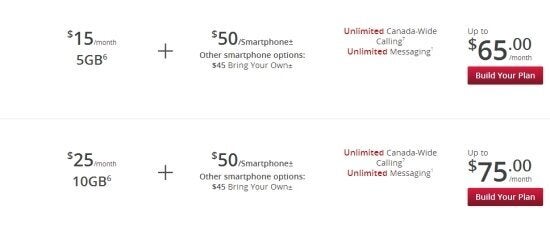 Canada's Unfair Wireless Prices (2014)
In an internal document obtained by MobileSyrup, Telus blames "economic and market conditions" for the price hike.
A company spokesperson speaking to the Globe and Mail was more specific, citing the weak Canadian dollar and "the annual multibillion-dollar investments required to keep up with the growing demand for wireless data."
Bell, too, pointed the finger at the falling loonie, telling the Globe it faces "a significant increase in costs due to the weakened dollar."
Market analysts say the wireless providers are looking to increase their revenue at a time when demand for wireless services is beginning to level off.
Desjardins analyst Maher Yaghi said in a note last month that the telcos are feeling the pressure from the economic slowdown in Canada due to the oil slump.
"If the economic impact on the sector becomes more acute than currently anticipated, this could act as a significant headwind for wireless incumbents in Canada," he wrote.
Telecom revenue as a % of Canada's economy
RBC Dominion Securities analyst Drew McReynolds told the Globe the telcos are trying to make up for lost revenue following the transition to two-year contracts.
The telcos responded to the CRTC's ban on three-year contracts by raising comparable prices, giving them a revenue boost. But that effect has now worn off, and the telcos are trying to ensure they don't see less revenue per user in the future.
The price hikes "lower the risk" that telcos will see less revenue per user, McReynolds said.
Highlights of the big three's wireless price hikes:
$5/month hike to Lite and Plus plans
BYOD plan up $10/month, to $50
Lowest price plan (300 local minutes) to be discontinued
$5/month hike to Share Everything plans
$10 to $15 hike to No Tab plans
$20 discount for BYOD ends; new $10 BYOD discount on Share Everything plans
Smartphone/Premium Smartphone plans up by $5/month
BYOD plan up $10/month, to $50
$20/500 Mb shared data plan discontinued
Koodo (Telus flanker brand)
$5 increase on all plans except Tab Plus
Popular in the Community