The Harper government is quietly seizing greater control of the Canadian Broadcasting Corporation, while a public advocacy group accuses the Tories of stacking the CBC's board with political allies.
The move, buried at the back of the 111-page bill, "appears to contradict a longstanding arm's-length relationship between the independent CBC and any government in power," the newspaper said.
The CBC would now be required to get approval from Prime Minister Stephen Harper's Treasury Board Committee for any collective bargaining agreement the broadcaster reaches with its employees. The Treasury Board would also have the power to approve or deny pay and benefits for non-unionized employees.
The news comes as public interest group Friends of Canadian Broadcasting issued a statement accusing the Tories of "stacking the [CBC's] board with Conservative supporters."
Citing data from Elections Canada, Friends said eight of the board's 11 current members have donated to the Conservative Party of Canada, which the group saw as a sign the government has taken greater control of the CBC.
The new powers over CBC pay and the heavy presence of Conservative Party donors "will further undermine the CBC's independence from government," Friends said.
The group identified only one of the reported donors: Remi Racine, the chair of CBC's board, who Friends said donated $1,200 to the Conservative Party in 2012 "while sitting on the Board."
The budget bill would also extend the same powers over the CBC to three other cultural and scientific agencies: the Canada Council for the Arts, the International Development Research Centre and the National Arts Centre in Ottawa.
Liberal MP Scott Brison told The Hill Times he was surprised the government would go this far in compromising the independence of the CBC and the three other institutions.
"These Crown agencies represent public broadcasting, culture and scientific research, three areas where the Conservatives have been antagonistic," Brison said. "We will thoroughly scrutinize actions by this government towards these agencies."
The CBC's public mandate has long been questioned in conservative circles, with many criticizing the network for taking taxpayers' money while competing with private-sector broadcasters for advertising revenue.
Most recently, conservative bloggers attacked the CBC over allegations the network was running Liberal Party ads featuring Justin Trudeau while refusing to run Tory attack ads. Some pointed to statements from the CBC that it only airs political ads during elections.
According to the CBC, the Conservative Party has not approached the network yet to run its current negative ad against Justin Trudeau.
CORRECTION:An earlier version of this story misstated the amount of money the CBC said Quebecor had received in government subsidies. The Huffintgon Post regrets the error.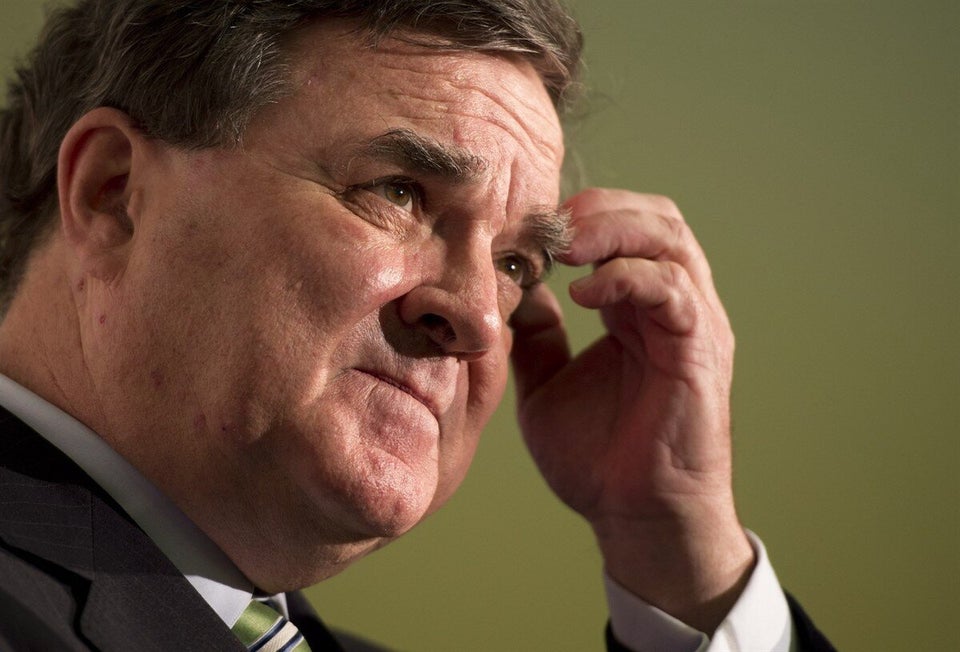 Budget Highlights 2013