David M. Perry, a Chicago-based disability rights journalist, tweeted a sweet video of his son dancing during Gaga's halftime show.
"He was born his way too," the dad simply wrote.
The video quickly touched the hearts of many and racked up more than 2,000 likes. On Twitter, users applauded the boy's free spirit and thanked Perry and his son for proving that boys can dance, too.
In response, Perry responded to one user saying, "Thank you. I felt pretty teary as I watched it. I try to share those moments as I can."
Lady Gaga once described her song "Born This Way" as a "magical message song" and in 2011, the 30-year-old singer revealed that she wrote the ballad as her "freedom song."
"I want to write my this-is-who-the-fuck-I-am anthem," she told Billboard, "but I don't want it to be hidden in poetic wizardry and metaphors. I want it to be an attack, an assault on the issue because I think, especially in today's music, everything gets kind of washy sometimes and the message gets hidden in the lyrical play."
She continued: "Harkening back to the early '90s, when Madonna, En Vogue, Whitney Houston and TLC were making very empowering music for women and the gay community and all kind of disenfranchised communities, the lyrics and the melodies were very poignant and very gospel and very spiritual and I said, 'That's the kind of record I need to make.'"
So not only was the boy's simple dance to Lady Gaga's song a reminder for many to embrace who you are, but a reminder to be proud of it, too.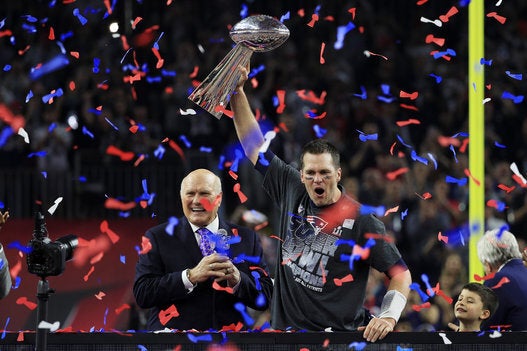 Super Bowl 2017: New England Patriots vs. Atlanta Falcons