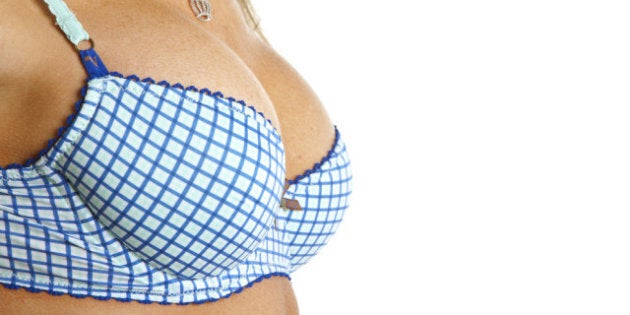 For a part of the body that gets so much attention, breasts remain mysterious to so many people — even the ones who own them.
During October, also known widely as breast cancer awareness month, a lot of information is passed around about prevention and research, but many general questions remain for women about their breasts, even long after puberty.
The Huffington Post Canada looked into some of the most commonly asked questions about breasts, both related to breast cancer and otherwise — and the answers may surprise you.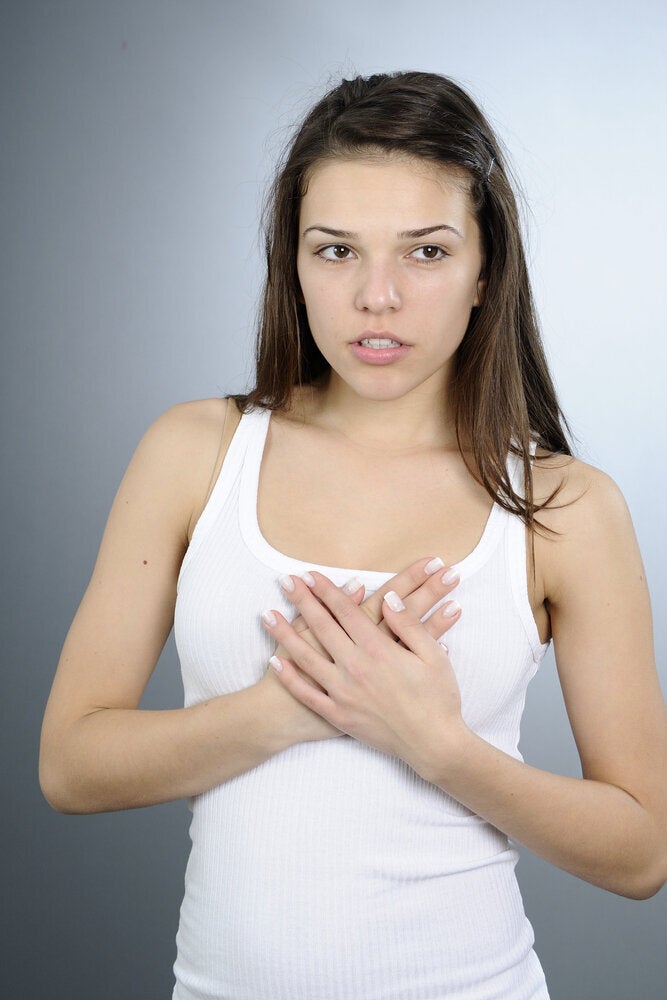 "If you are not having your period and are not pregnant, and there is pain in one spot in one of your breasts (not a general pain), have your breast checked by a doctor as soon as possible," says MJ Decoteau, Executive Director Rethink Breast Cancer.
Is It Normal To Have Back Pain From Your Breasts?
"Breasts are an unusual cause of acute back pain, but for women with larger breasts, they are one potential reason for chronic back discomfort," explains Dr. Mark Unger, a physician in Toronto. For those with larger breasts, the normal curve of the spine may be altered, and this may produce discomfort. Even without a change in curvature, large breasts place added strain on the back.
"[Women should see a doctor] if the pain has progressed to a point where it is causing significant discomfort or impairment in day-to-day functioning. Physicians can then consider other potential cause for the back pain and suggest possible therapies."
Should My Breasts Impact How I Exercise?
"Women with larger breasts may find that exercises in which their breasts are moving a significant amount, for example running, worsen or precipitate back pain," says Dr. Unger. "This may be lessened by wearing tighter breast support, or support that distributes the weight of the breasts broadly and evenly across the chest wall. Your body is ultimately your best judge as to which exercises you should be doing, and a general rule of thumb is to avoid any activities that are consistently producing discomfort."
Are Different Breast Sizes Normal?
"Asymmetry is the norm for the human figure," explains Dr. Unger. "No one body feature is exactly symmetrical, and breast sizes are no different."
How Often Do I Really Need To Do A Self-Exam?
"There is no need to follow a fancy routine at specific times for examining your breasts, just be familiar with how they look and feel so that you notice changes," say Decoteau.
She suggests going about self-exams in comfortable spaces – in the bath, shower, when dressing, standing up or lying down. If you find anything unusual, or are worried, consult with a doctor as soon as possible.
Can Deodorant Or Antiperspirant Impact My Breasts At All?
No, says Dr. Unger. "For some time there has been concern that parabens, an antimicrobial agent found in many deodorant and antiperspirant products, contributed to the development of breast cancer. This link was based on theory, since parabens are a chemical similar to the female hormone estrogen, and estrogen is a risk factor for breast cancer. However, no research studies have confirmed this theoretical assumption."
What Are The Current Mammogram Guidelines?
"If you have a family history of breast cancer, or have a history of other breast conditions, consult a doctor to find out how often you should have a screening mammogram," says Decoteau.
What Exactly Is It Bras Do, And Can They Hurt Me?
"Brassieres provide support for breasts and restrict their movement, which can be an annoyance to many women in their day-to-day lives and when they participate in sports," says Dr. Unger. He notes they're also used for cosmetic purposes to accentuate or conceal breasts.
As for pain, Dr. Unger says there's been some literature on bras halting the flow of fluids from the breast, potentially increasing the risk of breast cancer and other diseases — but it's unfounded.
"There is no good scientific evidence that brassieres lead to the development of any breast diseases," he says. "Specifically, the National Cancer Institute does not identify brassieres as a risk factor for breast cancer."
Is It Possible For My Nipples To Change Colour?
Nipple colouring often changes over time, notes Dr. Unger, generally darkening, with the biggest changes occurring during breast development, and additional changes during pregnancy.
"In addition, nipple colouring may change in certain medical conditions, notably with particular types of breast cancer and as a consequence of certain medications," he adds.
Do Lumps Always Mean Breast Cancer?
"No, not all lumps are breast cancer," says Decoteau. "You should, however, have a doctor check out any lump. Many are benign, but if not, early detection and prompt treatment offer the best chance for a successful outcome."