Brice Royer made the Internet smile when he posted a Craigslist ad offering unconditional love for $0. Now the Internet is returning the love — with carrots.
Royer, who lives in Vancouver, is fighting gastrointestinal stromal tumour, or GIST, which affects one per cent of adult cancer patients. Because of his illness, Royer, 28, has developed extreme food allergies.
Since he was diagnosed three years ago, Royer has been eating mostly carrots — the only food he can digest consistently without pain.
"Literally, they have saved my life," Royer tells The Huffington Post B.C. in an email. He tried other foods like zucchini, which were deemed "safe" through allergy tests, only to develop an intolerance later on. Carrots have been the only constant.
But how does one survive solely on one vegetable? "You can't," Royer says. "On a bad day when I feel lousy and if I'm not in a hospital, then I'm home and I can't get out of bed."
The pictures have overwhelmed Royer.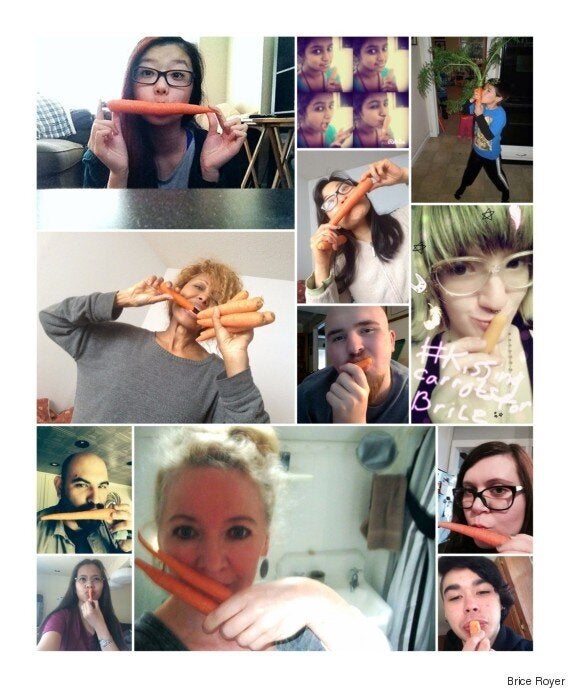 "Their kindness made me tear up ... and the fun pictures made me laugh," Royer says. "It makes me want to get out of bed and it makes me want to stay alive!"
He adds: "Normally they say patients like me have five years life expectancy after a GIST diagnosis but I won't give up so easily."
Royer is inviting people to pose with carrots and post them on social media on April 19, which falls in the middle of World Allergy Week.
"I just hope you have fun, enjoy carrots, and raise awareness of allergies," he wrote on his blog. "I'm happy enough that my pain turned into something meaningful for everyone."
The photos will eventually end up on Royer's "Carrot Love Wall" in his room, created by his mom.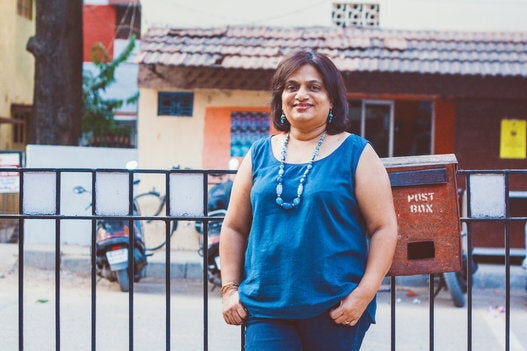 11 Women Who Made A Difference Using Social Media