Mom has Alzheimer's disease, your siblings refuse to talk to one another, and your kids are too busy to lend a helping hand.
Somehow, all the caregiving duties have been left to you. What to do?
You may not have heard the term before, but, with an aging population, the emerging practice of elder mediation could soon become a staple in age-related care.
The practice is much like other forms of mediation: An objective, arm's-length party helps resolve family disputes regarding the care of an aging loved one (anything from housing and finances to caregiving routines and end-of-life planning).
Elder mediators bring together circles of care -- anyone from brothers or daughters to best friends or church colleagues -- to have essential yet difficult conversations in a balanced, focused fashion. The ideal results are improved communication, evenly divided responsibilities, and the best possible care for the loved one.
As long as they come to the table, [an elder mediator] can facilitate the process.
"The first thing that everybody has in common is that, wow, you're all here," says Judy M. Beranger, an elder mediator in St. John's, Nfld. "You've gone out of your way to get here because you all care about what happens to your loved one ... As long as they come to the table, [an elder mediator] can facilitate the process."
Beranger has been facilitating these processes since the early 1990s, when she noticed many families dealing with Alzheimer's were being referred to counselling. "The families needed a conversation more than they needed counselling," she says. Elder mediation was virtually unheard of in North America.
Alzheimer's disease, Beranger says, adds a sensitive layer to the mediation process.
While it may be psychologically harmful to exclude elders from the discussion, those with dementia may not be fit to participate and therefore may need a spouse, best friend or sibling to serve as their voice.
Referrals up for Elder Mediators
While Beranger still calls elder mediation the industry's "best-kept secret," the practice has grown steadily since she began over 20 years ago.
Today, there are roughly two dozen certified elder mediators in Canada (many others are in training, while some offer the service without specific certification).
Elder mediation is complementary to elder law, and covers: Health care matters, estate planning, living arrangements with adult children, assistance with finances or other caregiving issues, conflicts between an older adult and a service provider, decisions about moving into assisted living or long term care.
There is a handful of Canadian studies and programs (such as those in British Columbia, Waterloo, and Cornwall, Ont.), and many organizations focused on the practice, such as the Elder Mediation International Network. The network, of which Beranger is World Summits Chair, held its seventh summit in Halifax in late June.
Beranger authored a 2010 report on the role of elder mediation in preventing abuse, for the Department of Justice, and has published a couple of caregiver guidebooks.
"Certification, calling it a practice, and having the summits has brought it to a new level," Beranger says. With elder mediation standards -- including the need for conflict-resolution, intergenerational, and dementia-focused training -- Beranger says physicians and organizations such as the Alzheimer Society are more willing to refer people to elder mediators.
Still, she says that mediators need to make themselves more visible to physicians and specialists so that families in need of mediation don't bounce between dozens of professionals before even hearing about the practice.
"[Elder mediation] is just leaving the embryonic stage in many senses," Beranger says. "But with our aging population, it's going to change the face of health care as we know it."
Luc Rinaldi is a Toronto-based freelancer.
This story was originally published on Alzlive.com, a website for caregivers of people with Alzheimer's and dementia. For more tips and support, visit the site here.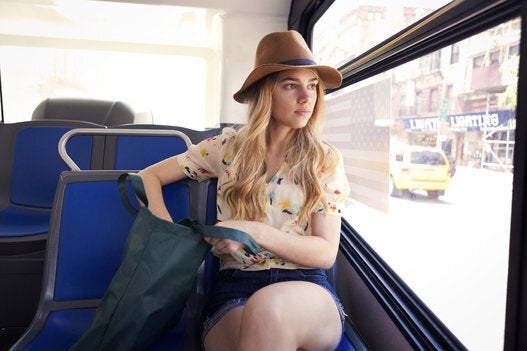 10 Symptoms For Alzheimer's