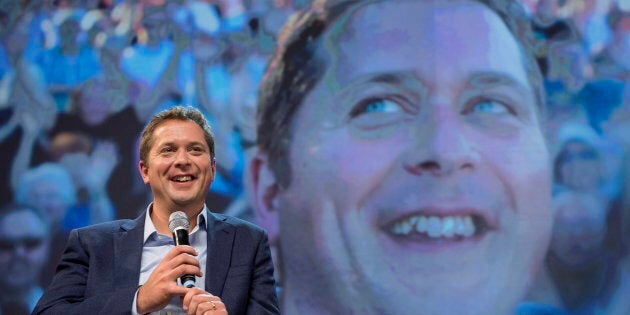 HALIFAX — An anti-abortion group is boasting that social conservatives scored big wins at the last Tory policy convention before a federal election.
In a press release, Campaign Life Coalition said it is celebrating a policy convention in Halifax that "represents big strides forward in advancing the pro-life, pro-family agenda within the Conservative Party."
The group noted eight resolutions it had helped successfully push and its "narrow" loss on deleting wording saying a Conservative government would not support any legislation to regulate abortion. The results showed "massive support" in the party's base for pro-life position, the group said.
"Social conservatives have momentum," said Jack Fonseca, a senior political strategist for Campaign Life Coalition. The group's growing support, he noted, is in part due to the participation of new immigrants whose values are more in line with the group.
"Come next convention — wherever that is — we're confident Article 65 will finally be removed, and we'll accumulate even more policy wins on life, family, faith and freedom," Fonseca added. "In the meantime, we'll be working to nominate and elect many more pro-life, Conservative MPs for 2019."
The resolution to delete Article 65 of the party's policy book, the wording that attempts to tie a Conservative government's hand on abortion, was defeated by delegates in a vote of 53 per cent to 47 per cent.
Another tight loss, 53 to 47 per cent, was a motion declaring pornography a health risk and attempt to legislate against its use.
Some of the policies social conservatives successfully championed at the Tories' convention in Halifax include:
A ban on funding abortions through any maternal and child health aid.

Support for legislation that guarantees infants who are born alive are given life-saving neonatal care. (This was framed as a way to extend life for accidental live birth from "botched abortions").

A motion condemning compelled speech. (The group promoted this as a vote against legislation that extended human rights protections to transgender people.)

A pledge not to expand physician-assisted death to minors.

A pledge to exclude physician-assisted dying from a national palliative care strategy.
Campaign Life Coalition sold thousands of party memberships during last year's Conservative leadership race.
Those members, who initially supported anti-abortion leadership candidates Brad Trost and Pierre Lemieux, helped elected the current leader Andrew Scheer on the final ballot against Maxime Bernier. Bernier had voted against an effort to reopen the abortion issue in Parliament and had marched in the Toronto Pride parade.