Congratulations, Canada. You're the world's coolest country again.
The Great White North has been recognized as the world's "most admired" country in a report by the Reputation Institute, recovering the ranking it lost to Switzerland last year.
The institute came up with its rankings by surveying 48,000 people in the world's largest countries by GDP between February and March.
Here is how countries were ranked by the Reputation Institute: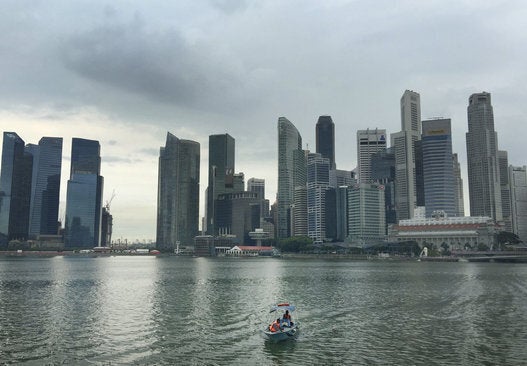 Reputation Institute's Rankings of World Countries 2015
Fernando Prado with the institute told CTV's Canada AM that the country deserves praise for its government, its friendly people and its lack of corruption.
But, he said, it also lags when it comes to having strong brands and being a contributor to global culture.
The institute determines reputations by weighing a series of factors:
Effective government (36.9 per cent): This metric examines factors such as whether the country can be considered safe and ethical, and whether it has progressive social and economic policies;
Appealing environment (36.1 per cent): This metric looks at whether the country has friendly and welcoming people, is pretty to look at and has an appealing lifestyle;
Advanced economy (27.1 per cent): This identifies whether a country delivers high quality services and products, is a "contributor to global culture" and if it has "well-educated and reliable people."
Altogether, Canada had a score of 78.1, just one point over second-place Norway, which had 77.1, and Sweden, which had 76.6.
Canada took the highest score in the report when it came to having an appealing environment, but it was fifth on advanced economy, trailing Japan, Germany, Switzerland and Sweden.
It also came fourth on having an effective government, behind Sweden, Norway and Switzerland.
The country is certainly receiving better news from the Reputation Institute than Toronto did after it dropped out of its top 10 cities last year.
Vancouver and Montreal, meanwhile, both ranked among the top 10.