The latest map of Canada marks out new national parks, traditional indigenous place names, and ... um ... more Arctic sea ice, it would appear.
A media release states the map represents the federal government's "ongoing commitment to accurately depict Canada's landmass and territorial waters."
Here's the map from 2006: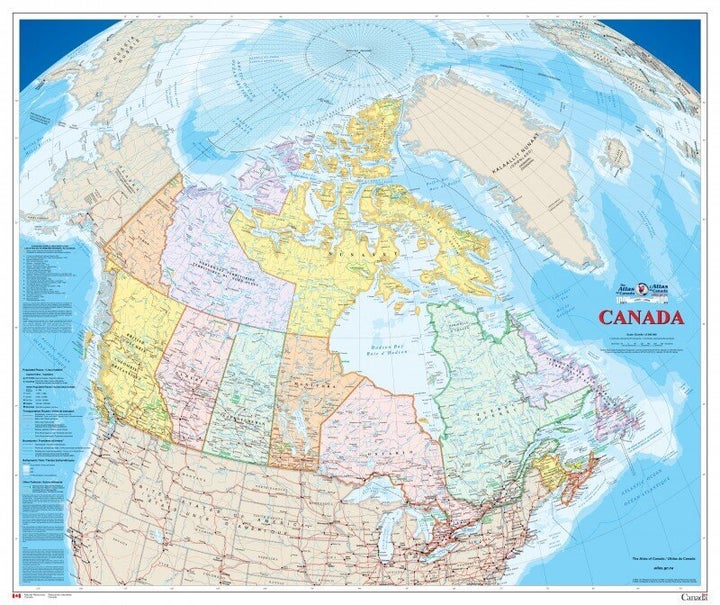 And here's the latest one: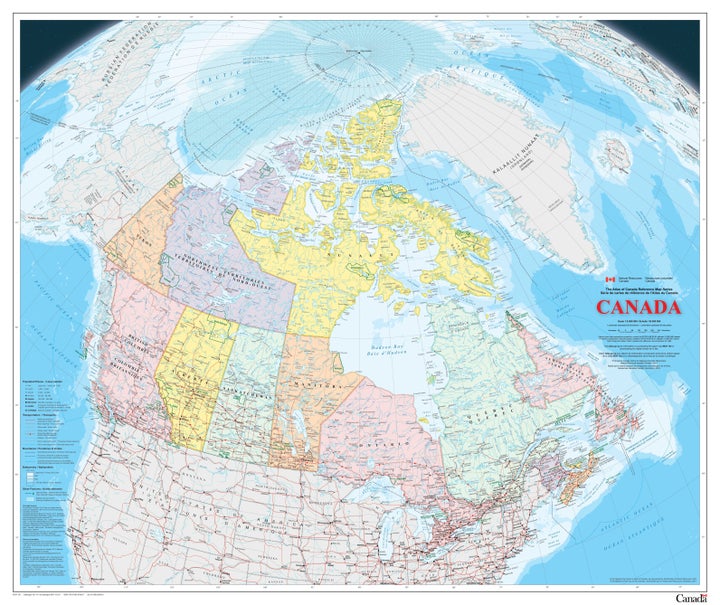 The new map clearly shows more sea ice over the Arctic Ocean, with change readily apparent just north of Alaska and the Yukon.
It appears this way because the map was designed using a 30-year median of sea-ice extent in September of every year, from 1981 to 2010.
Meanwhile, the 2006 map showed permanent sea ice that covered northern waters throughout the year, the Globe said.
"Both are correct," Christopher Storie, president of the Canadian Cartographic Association, told the newspaper.
"They've provided the right notation for the representation, but not many people will read that or understand what it means."
Natural Resources Canada director Yvan Désy added that the map shows sea-ice extent the way it's calculated by Environment Canada.
But that's unlikely to please climate change activists alarmed at how much Arctic sea ice has melted over the years.
Data from the U.S. National Snow and Ice Data Center (NSIDC) shows that sea ice in the north over the past winter was more than a million square kilometres below the 30-year average, its lowest level since 1979, when satellite records started being kept.
A UN panel of climate scientists has blamed global warming for an estimated 3.8 per cent decline in sea ice per decade since the records began.
Summertime sea ice in the Arctic circle could disappear by the second half of this century, they said.
"This is an actual emergency," environment critic Megan Leslie said.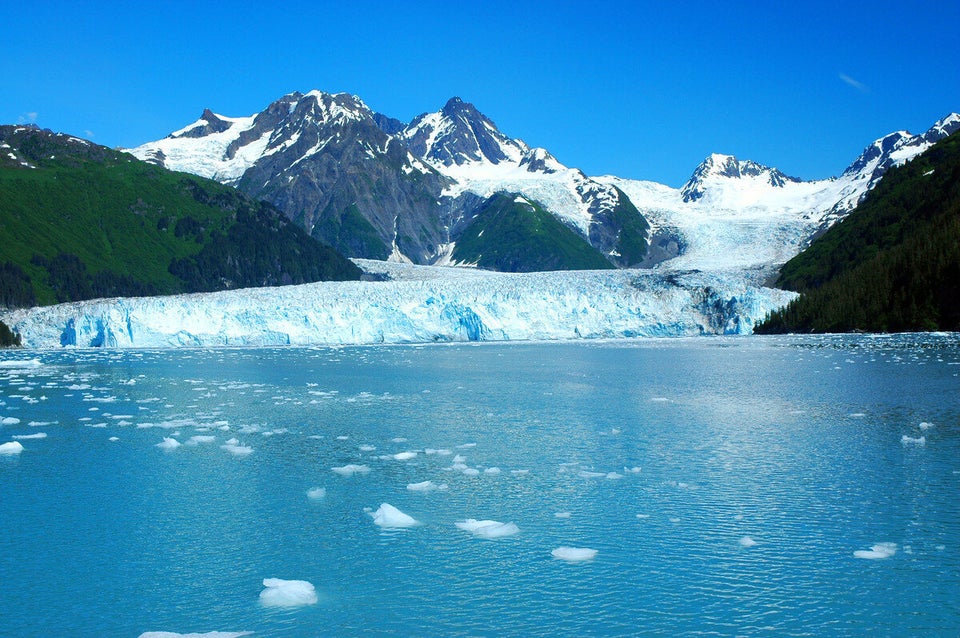 Climate Change: 10 Beautiful Places Under Threat