Hopes were high for Canada's Olympic efforts at the Rio Olympics, and rightfully so. Thanks to a slew of world-class athletes on Team Canada's roster, Canada has beaten their 2012 London Olympics' standing with 20 medals overall.
With four gold, three silver, and 13 bronze medals dangling from athletes' chests, Team Canada surpassed Chef de mission Curt Harnett's prediction that the team would win more than 19 medals, one medal more than Canada's standing in the last Summer Games.
Before the Games began, Canada was projected to win anywhere from nine to 21 medals, which would be the nation's highest Olympic placing since the 1996 Summer Games in Atlanta.
The closing ceremony's flagbearer hasn't been selected yet, but several standout performances from Canadian medallists have impressed Olympic fans. Some came from sensational teen swimmer Penny Oleksiak, who will be bringing home a gold, a silver, and two bronze medals.
Canadian sprinter Andre De Grasse is another beloved Olympian, with a silver from the men's 200-metre and a bronze from the men's 100-metre race.
Check out the athletes who've won medals for Canada during these 2016 Summer Games.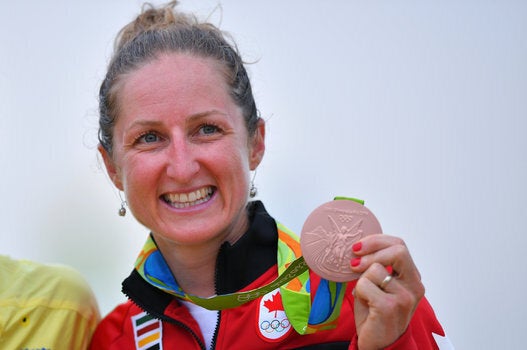 Canadian Medallists at the 2016 Rio Olympic Games