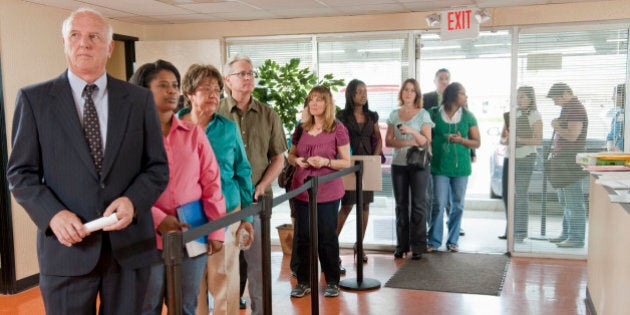 Canada lost 4,300 jobs in December, adding to the more than 10,000 lost in November, Statistics Canada reported Friday.
The unemployment rate stood pat at 6.6 per cent, with employment little changed in most provinces.
There was some good news behind the headline number: The country gained 53,500 full-time jobs last month. And while those were offset by 57,700 lost part-time jobs, the trend towards full-time work is encouraging, especially as economists had recently worried that Canada is turning into a nation of part-timers.
Ontario lost some 3,500 jobs in the month, while Quebec lost 6,700. Despite falling oil prices, Alberta still recorded a strong month, adding 5,700 jobs while British Columbia added 2,200.
Employment in natural resources was up by 10,200, suggesting the slowdown in energy investment hadn't yet impacted the job market significantly. But thanks to weakness earlier in 2014, natural resources employment for the year is up only 5,000.
The Canadian Press reports:
OTTAWA -- The Canadian economy closed out 2014 by losing 4,300 net jobs in December, a slight dip that left the unemployment rate unchanged at 6.6 per cent, Statistics Canada said Friday.

The latest Canadian labour-market survey said the country's gain of 53,500 full-time positions last month was more than offset by a drop of 57,700 part-time jobs.

Looking back at 2014, the monthly data report said Canada added 185,700 net new positions during the year, with the bulk of the increase coming in the second half of the calendar.

December was the second straight month the survey registered a small drop in employment. The economy shed 10,700 net jobs in November.

But those decreases followed large back-to-back increases of 74,100 in September and 43,100 jobs in October.

The unemployment rate matched the projection of economists, who had also predicted a net gain of 15,000 jobs for December, according to Thomson Reuters.

The Statistics Canada findings also show the youth unemployment rate moved up 0.3 percentage points in December to 13.3 per cent, but that 62,500 more young people had jobs compared to a year earlier.

The survey found that 23,600 fewer women between the ages of 25 and 54 were working last month. The unemployment rate, however, for that category remained unchanged at 5.2 per cent as fewer participated in the labour market.

For men, the agency said 22,600 more males in the same age bracket found employment last month, which nudged the category's jobless rate down 0.2 percentage points to 5.5 per cent -- its lowest level since 2008.

By sector, accommodation and food services saw the biggest job one-month decline in the survey, losing 32,800 positions in December. But over 2014, the category had added 38,300 jobs.

Statistics Canada plans to publish a year-end review of the 2014 numbers on Jan. 28.

Unemployment rates in selected cities (previous month in brackets)

-- St. John's, N.L. 5.4 (5.8)

-- Halifax 6.1 (6.1)

-- Moncton, N.B. 6.8 (6.9)

-- Saint John, N.B. 7.8 (8.3)

-- Saguenay, Que. 9.6 (9.8)

-- Quebec 5.4 (5.2)

-- Sherbrooke, Que. 7.6 (7.1)

-- Trois-Rivieres, Que. 6.5 (6.4)

-- Montreal 8.1 (8.3)

-- Gatineau, Que. 7.3 (7.1)

-- Ottawa 5.7 (5.9)

-- Kingston, Ont. 6.4 (6.8)

-- Peterborough, Ont. 5.6 (5.9)

-- Oshawa, Ont. 6.5 (6.8)

-- Toronto 7.8 (7.8)

-- Hamilton, Ont. 5.6 (5.6)

-- St. Catharines-Niagara, Ont. 6.7 (6.4)

-- Kitchener-Cambridge-Waterloo, Ont. 5.6 (6.0)

-- Brantford, Ont. 6.2 (6.2)

-- Guelph, Ont. 5.1 (5.1)

-- London, Ont. 7.6 (7.8)

-- Windsor, Ont. 9.3 (9.0)

-- Barrie, Ont. 4.9 (4.5)

-- Sudbury, Ont. 6.1 (6.1)

-- Thunder Bay, Ont. 5.8 (5.4)

-- Winnipeg 5.6 (5.6)

-- Regina 3.3 (3.1)

-- Saskatoon 3.7 (3.6)

-- Calgary 4.8 (4.4)

-- Edmonton 5.0 (5.3)

-- Kelowna, B.C. 3.9 (5.2)

-- Abbotsford, B.C. 6.5 (6.7)

-- Vancouver 5.9 (6.0)

-- Victoria 4.9 (4.9)

Unemployment rates by province (previous month in brackets)

-- Newfoundland 11.3 (10.7)

-- Prince Edward Island 11.0 (10.5)

-- Nova Scotia 8.3 (8.8)

-- New Brunswick 10.2 (9.6)

-- Quebec 7.5 (7.6)

-- Ontario 7.0 (7.0)

-- Manitoba 5.2 (5.1)

-- Saskatchewan 3.6 (3.4)

-- Alberta 4.7 (4.5)

-- British Columbia 5.4 (5.8)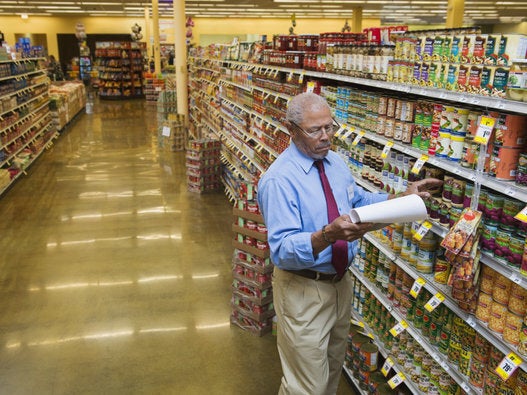 Most In-Demand Jobs, Canada 2014