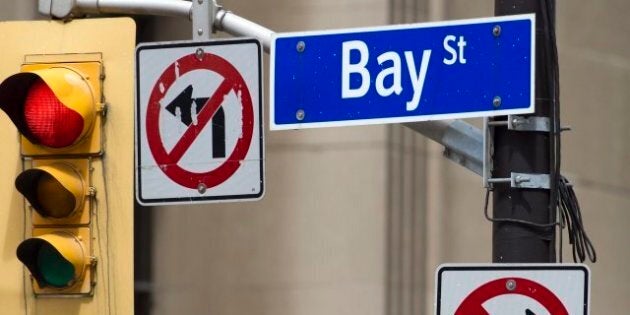 Help wanted: The Canadian economy seeks a new driver of economic growth.
The position must be filled immediately to replace sectors – housing, consumer spending and government stimulus – that led the country out of recession but which are exhausted after three years of pumping out a recovery.
Signs of a slowdown in domestic spending have been mounting. Just last week, reports showed inflation last month was at its lowest point in more than three years, suggesting weak demand for consumer goods, and a dismal holiday shopping season that saw retail sales drop 2.1 per cent.
These data points, combined with earlier reports indicating a drop in wholesale sales, housing starts and factory shipments in the final month of 2012, suggest Canada rang in the new year on a sluggish note.
Fourth-quarter GDP numbers, released this Friday by Statistics Canada, are expected to show growth of less than one per cent in the final months of 2012, following a similar level of growth in the third quarter.
Story continues below slideshow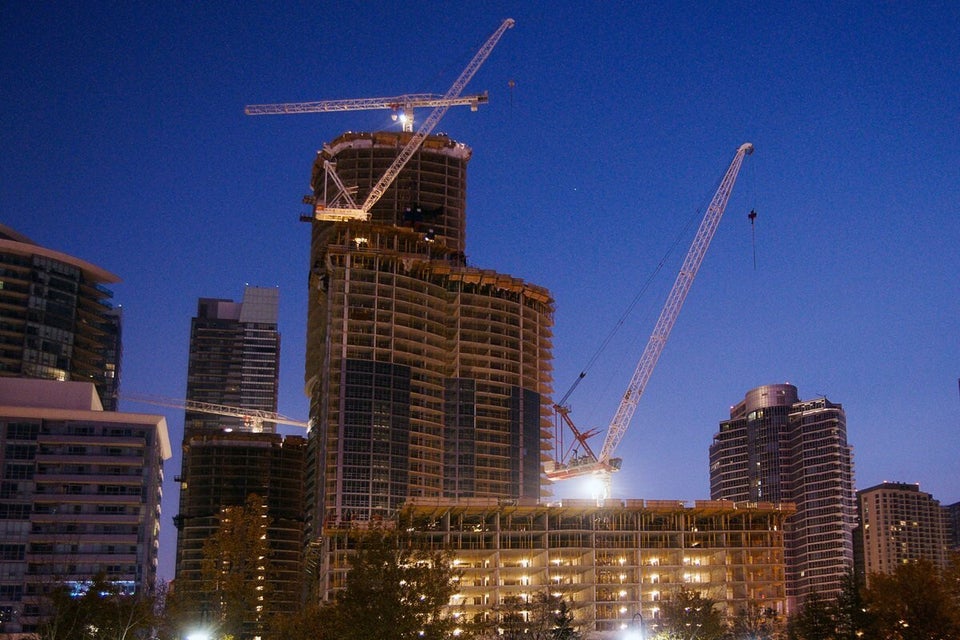 Danger Zones For Canada's Economy 2013
"That's the worst two-quarter stretch since the 2009 recession," said Krishen Rangasamy, senior economist at National Bank of Canada.
"So this just tells you the Canadian economy is stagnating in the second half of last year."
That's not a good sign for the handoff into 2013, a year that many economists expect to be plagued by growth of less than two per cent, which would be the lowest level since the 2008-2009 recession.
As household spending -- which accounts for 60 per cent of GDP -- dries up, that prediction for modest two per cent growth relies on businesses and exports to pick up the slack.
Pegging growth to those sectors is problematic because they are intertwined with not just the slowing Canadian economy but also the U.S. and global economies, where dark clouds still loom, said Douglas Porter, chief economist at BMO Capital Markets.
"Business investment doesn't operate in a vacuum. Businesses are not going to be investing strongly if the rest of the economy is struggling," he said.
"Frankly, it's a bit of a pipe dream to expect business investment to suddenly, miraculously start strengthening at a time when domestic demand is quite slow and even exports have been struggling recently."
That means Canadians could linger in this limbo a long time.
Economic stagnation is the new normal, and that will be tough on Canadians, Rangasamy said.
He isn't optimistic that there will be a jump in business investment and exports this year big enough to offset the economic drag from lower domestic spending.
Exports are still underperforming in an uncertain global economic climate characterized by weak demand (a long-standing productivity issue and strong loonie exacerbate the problem). And it appears businesses are not prepared to move off those huge piles of cash they've been hoarding until they see marked improvement in the U.S. and global economies.
Government and corporate spending intentions have hit an 18-year non-recession low, according to a StatsCan annual survey of private and public investment intentions released Wednesday.
The report indicates that spending will rise just 1.7 per cent, to $398.2 billion, this year, the slowest pace since the 2009 recession and the most sluggish growth in a non-recession year since 1995.
Private sector spending intentions are even more dismal, at 0.8 per cent growth, news that puts a pronounced dent in Carney's hope that business investment will drive the economy this year.
With the Canadian housing market in the midst of a downturn, evidence that consumers are slowing debt accumulation and governments across the country are in austerity mode, the economic spark has to come from outside of Canada, Porter said.
"There really isn't a domestic driver. At this point, we really do need the U.S. economy to gather momentum and pull exports higher."
Porter is hopeful the U.S. economy could gain steam in the second half of this year as the housing market there continues to improve, supporting growth in consumer spending. That in turn could increase demand for Canadian exports (80 per cent of which are shipped to the U.S.) and boost business confidence about investment.
Rangasamy believes there is potential for an improvement in business investment, but only if other factors improve as well.
He suggests that firms will be less concerned about increasing spending if the U.S. resolves the second part of its "fiscal cliff" crisis. To do so, Congress must agree on measures to prevent the automatic implementation of punishing spending cuts that could send its economy back into recession, known as the sequester.
Once the U.S. economic climate improves, a strong loonie will contribute to corporate Canada's desire to spend because it makes machinery and other imports cheap, he added.
"But the outlook has to be right for them to do that. If we keep growing at one per cent, you're probably not going to be seeing a lot of investment. There has to be demand – they have to be optimistic about the outlook for sales."
Even if exports and business investments improve, Porter said, it won't feel like much more than a standstill for the average Canadian. Those sectors aren't big job creators, he said, so more activity there does nothing for income growth. Meanwhile, government austerity measures, such as new user fees and taxes, combined with sky-high debt loads will squeeze household finances.
The way this global recovery has played out is unique compared with past recessions, with domestic sectors driving a Canadian economy that has been held up as a bastion of growth while the global economy continued to struggle, Porter said.
"It's kind of unusual to have Canada leading the way out of a recovery," he said. "Usually we get pulled out of a recession by a rebound in the U.S. economy."
Post-recession growth could be cause for concern if there is another big economic shock, because there is little room left for consumers and governments at home to make up for the slack abroad.
Rangasamy is more pessimistic than most economists, pegging this year's economic growth rate at 1.5 per cent. Porter is slightly rosier at 1.7 per cent, although his estimate probably will be revised downward after the latest GDP figures are released this week.
David Madani of Capital Economics anticipates even slower annual GDP growth of 1.0 per cent for 2013.
"While the outlook for business investment remains foggy, the trend in housing investment seems crystal clear," he said, adding the housing sector could subtract as much as one per cent from GDP this year.
"Overall, we expect Canada's economy to struggle to grow anywhere near its potential pace this year, which is basically what the consensus hopes for."