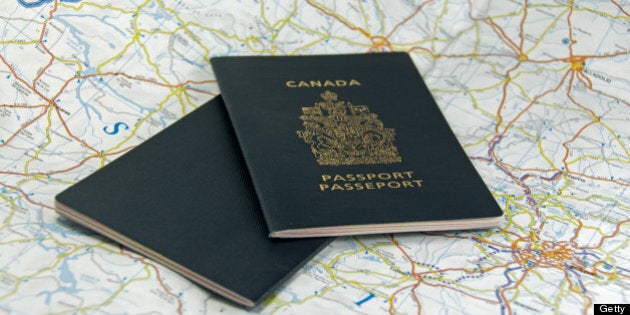 OTTAWA — A Canadian who is on the verge of losing his right to vote because he moved to the United States says he is "appalled, disgusted, shocked, [and] dismayed" by the "combined efforts" of the Ontario Court of Appeal and the Harper government to deny him his franchise.
Matthew Barlow is a history professor at the University of North Alabama. Like many Canadian expatriates, he moved to the United States three years ago for work. Now, he's concerned that his pursuit of a career may have cost him the right to vote.
On Monday, the Ontario Court of Appeal overturned a ruling that granted more than one million Canadian expats who have lived abroad for more than five years the right to vote.
In a two-to-one decision, Ontario's top court ruled that extending non-residents the right to vote in federal elections would be unfair since it would give them the power to affect the lives of people actually living in Canada with "no practical consequence for their own daily lives."
"This would erode the social contract [between citizens and the state] and undermine the legitimacy of the laws," wrote Ontario Chief Justice George Strathy.
Strathy said the applicants — Gillian Frank and Jamie Duong, two Canadians living in the United States — had "voluntarily severed their connections with Canada in the pursuit of their own livelihoods."
Frank and Duong had moved to the United States as university students and remained there to work while they sought employment in Canada.
The chief justice called the five-year limit "reasonable and minimally impairing" and pointed to other jurisdictions such as Great Britain, which has a 15-year limit, as well as Australia's six-year limit and New Zealand's three-year limit during which citizens living abroad can still vote.
The ruling was "disappointing," Frank told The Huffington Post on Monday. The Princeton University lecturer said he felt as if he had been reduced to a "second-class citizen."
"The one million Canadian expats who briefly had the right to vote will once again be denied," he told HuffPost.
Frank and Duong, an information technology professional who lives in Ithaca, N.Y., both argued they are closely attached and committed to Canada and planned to return if they found suitable employment. They said they felt their Charter rights had been violated by a law that prevented them from voting.
Franks said he was grateful for dissenting judge John Laskin's eloquent opinion, and was surprised that the other two justices had allowed the federal government to change tactics and introduce a new argument about the social contract.
In May 2014, Frank and Duong won the right to vote after Ontario Superior Court Justice Michael Penny ruled unconstitutional the law that prevented Canadians away from the country for more than five years from voting.
Penny ruled that Parliament could not take voting rights away from non-resident Canadians, even long-term non-residents. Residency, he said, is not a qualifier to citizenship and he struck down the ban — a move that added an estimated one million Canadians to the voter rolls for the coming election.
The Conservative government fought unsuccessfully to have the ruling stayed.
As it waited for an appeal hearing, on Jan. 6, the government introduced legislation, Bill C-50, just before Christmas, that made it ridiculously cumbersome for Canadians living abroad to vote.
Special ballot returns from the May 2, 2011, election — which included the votes of about 6,000 expats who had been living abroad for less than five years, 26,000 Canadian Forces personnel and 15,700 prisoners — showed a preference for opposition parties, and the Liberal party specifically.
Of the 43 ridings in the GTA, Liberal candidates received the most votes from special ballots in 34 cases.
Although the number of special ballots was small, a large increase might have made a difference in ridings such as Scarborough–Rouge River, Scarborough Southwest, Etobicoke Centre, Don Valley West, Don Valley East, Mississauga East–Cooksville, Scarborough–Guildwood and Willowdale.
Expert after expert testified in committee that the bill created more problems than it solved by dismantling the international register of electors and forcing expats to re-register every election in a condensed time period.
Then, somewhat surprisingly, the House of Commons rose in June without passing the bill.
Frank said he wondered why the the government didn't pursue C-50 more vigorously.
The two judges who ruled in favour of the appeal were appointed to the Ontario Superior Court by Prime Minister Stephen Harper's government in 2006 and promoted to the Court of Appeal in recent years. David M. Brown was named to the province's top court in December 2014 while George Strathy was appointed in 2013 and named chief justice of Ontario in 2014. The dissenting judge, Laskin, was appointed to the Court of Appeal by Liberal prime minister Jean Chrétien's government in 1994.
Barlow said he believes Monday's decision will lead to voter suppression.
"I don't think that today's decision is a conscious decision to affect voters' rights in Canada — that is the effect of it — but I do think it is a sign of the times," he said.
Frank and his lawyer, Shaun O'Brien from the firm Cavalluzzo Shilton McIntyre Cornish, who had taken the case pro bono, said they were reviewing their options and considering asking the Supreme Court for leave to appeal.
UPDATE, July 21: The Huffington Post Canada has learned Frank and Duong will ask the Supreme Court for leave to appeal Monday's Ontario Court of Appeal decision on expat voting rights.
The B.C. Civil Liberties Association, which acted as an intervenor in the case, said it hopes the ruling will be appealed.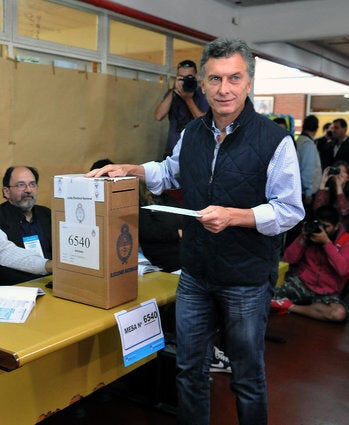 Countries With Under-18 Voting Age