Take heart, Canada: At least you'll have "Star Wars: The Force Awakens" soon.
That single title should be enough to tide over Canadians until their Netflix selection grows. Because right now their list of available titles trails that of some developing countries.
A study released Monday by AllFlicks, a Finland-based site that maintains a list of all Netflix titles worldwide, shows that Canada ranks far from the top when it comes to selection.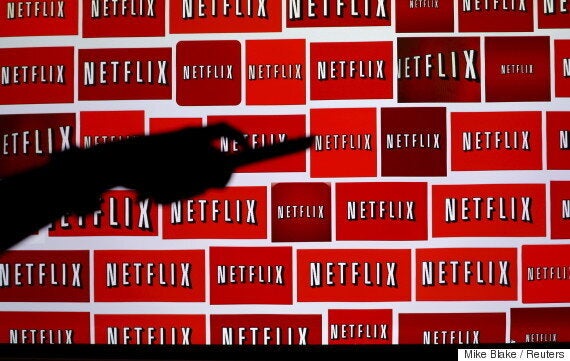 Netflix has rights to 13,612 titles around the world, according to an article on Cordcutting.com.
And in Canada you can watch 3,434 of them.
That's less than the United States, which tops the list with 5,087 titles. But it's also less than Haiti, a developing country with 3,822 titles, and Cuba, which has 3,497 selections.
Canada is far from the bottom of the list, however. That spot belongs to Sudan, which has access to 980 titles, and the Faroe Islands, with 919.
Here's a graphic from AllFlicks showing where Canada ranks in the world when it comes to its Netflix selection: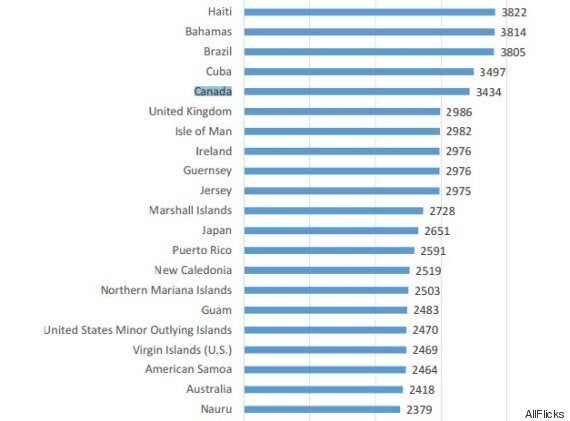 Canada has long been the butt of jokes when it comes to Netflix.
And earlier this year, Netflix cracked down on Canadian users who were using various technologies to access the U.S. library.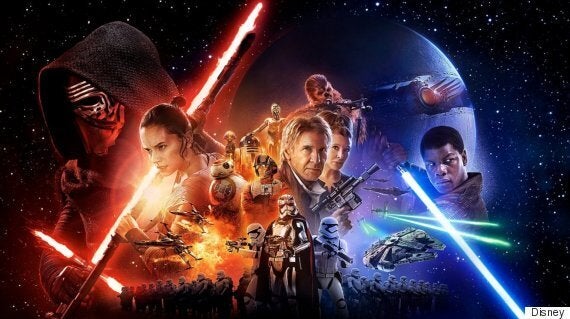 The Canadian catalogue is set to receive a boost, however, when "Star Wars: The Force Awakens" becomes available on the streaming service on July 15.
The mega popular title is appearing in Canada, and not in the U.S., because Disney had an agreement with pay channel Starz to stream its content exclusively until the end of 2015.
Because "The Force Awakens" was released last year, it can't be streamed on Netflix U.S.