Co-authored by Jonn Axsen, associate professor at Simon Fraser University
Imagine walking into a car dealership. You ask to test drive a new, gasoline-powered SUV. The dealer replies, "sure, but we don't have any. It will take four weeks to get here, it won't be an SUV, and probably not the colour or trim you want. But this compact car is practically the same. Want to try that instead?"
This sums up the experience of most people who are thinking about buying an electric vehicle -- no inventory, long wait lists, little variety and unenthused sales people who direct consumers back to a conventional car.
Not to say that things aren't changing. Canadians are getting excited about electric vehicles, with over 30,000 of them sold to date. New chargers are popping up in many cities and automakers are announcing new models every day. The car of the future is here, right?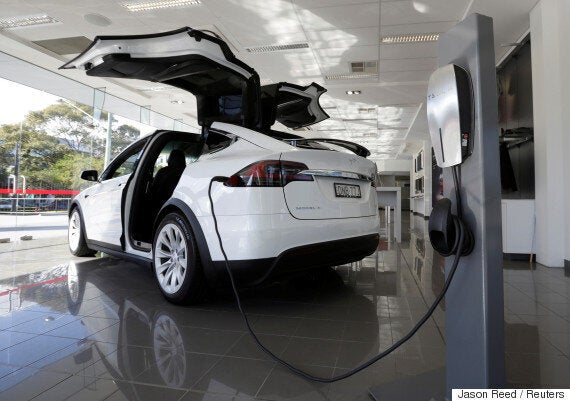 Not quite. Nationally, electric vehicles still make up only one per cent of new vehicle sales. Experts like the International Energy Agency tell us that in order to keep global warming below 2°C, we need to increase zero emission vehicle sales to at least 40 per cent over the next two decades.
Otherwise, many other pieces are coming together. To start, electric vehicle technology has been improving rapidly. The newest generation includes fully electric cars that cost less than $40,000 and can go up to 380 km without a drop of fossil fuel. Or, the option of plug-in hybrids like the Chevrolet Volt, that has a gasoline engine as backup, are available and selling relatively well among Canadians. Examples of electric or plug-in hybrid minivans, crossovers and small SUVs are now being made, in addition to a growing number of sedans, hatchbacks, and luxury vehicles.
All in all, electric vehicle technology is not limited to the small car stereotypes from decades ago. Sadly, many of the models that are available to states like California, Massachusetts and Oregon are not available throughout most of Canada, but we'll come back to that in a moment.
On the consumer side, current research shows that significant demand is already there. Studies from the Sustainable Transportation Action Research Team (START) at Simon Fraser University show that about one-third of households in Canada looking to buy a new vehicle would buy an electric vehicle --
so long as it was available in the make and model that they wanted.
On the policy side, leading provincial and municipal governments across the country are stepping up. Many cities are doing everything in their power to advance electric vehicles, as exemplified in the City of Vancouver's 2016 EV Ecosystem Strategy.
Already ahead of the curve, Vancouver started requiring new homes to be built with EV charging circuits in 2011 to allow homeowners to charge their vehicles at home. Those requirements are evolving with a greater focus on neighbourhoods lacking adequate access to home and public charging. Imagine being able to charge your car as you're doing your grocery shopping or waiting for swim lessons to finish. It eliminates that extra stop at a gas station to refuel and is about one-fifth the cost of gasoline or the equivalent of 25 cents per litre.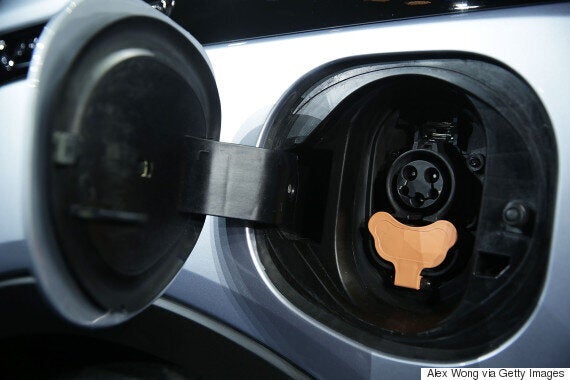 But cities can only do so much, especially when it comes to one of the biggest barriers to electric vehicles currently in Canada: the lack of supply. This includes a limited variety of makes and models, little to no inventory on dealer lots and absent sales efforts at many dealerships. If that plug-in hybrid minivan you want is not yet available in Canada, what are the chances you'll wait instead of going back to fossil fuels? To address that problem, we need supply-focused policy from the national and provincial governments.
Quebec is the only Canadian jurisdiction to-date to step up and mandate that 15 per cent of all vehicle sales in the province be zero emissions by 2025 and 30 per cent by 2030. By introducing their Zero Emission Vehicle Mandate, Quebec joined the leadership of California and 10 other "ZEV States", sending a clear signal to automakers. START's electric vehicleReport Card, released last November, rated Quebec's ZEV mandate as the most effective electric vehicle policy in Canada.
British Columbia now has the opportunity to follow suit as the new agreement between the B.C. NDP and B.C. Green Party includes implementation of the Province's 2015 Climate Leadership Team's recommendations. Not surprisingly, these climate experts recommended the development of a Zero Emission Vehicle Mandate in B.C.
The biggest opportunity for a true "win" for electric mobility in Canada sits with our federal government. Their intention to create a national ZEV strategy was announced earlier this year. Canadian policymakers are learning from California's ZEV mandate, viewed by many as being successful in channeling electric vehicle innovation and supply in the state and supporting the very creation of Tesla Motors. In setting clear sales requirements for electric vehicles, Canada would send a signal to automakers, dealers, local governments and other stakeholders to keep the current momentum rolling into a substantial transition to electric mobility.
In summary, many pieces of the puzzle are falling into place. Vehicle technologies are emerging to meet the needs, and prices are continuing to fall, while cities and provinces are building the infrastructure.
What we don't have is the availability and variety of electric vehicles for any interested consumer to take home. It's time for national and provincial governments to step up to the plate.
Ian Neville is the Climate Policy Analyst for the City of Vancouver and the lead author of Vancouver's EV Ecosystem Strategy. John Axsen is an Associate Professor in Sustainable Transportation and Energy and the Sustainable Transportation Action Research Team at Simon Fraser University. For enquiries, please contact renewablecity@vancouver.ca.
Follow HuffPost Canada Blogs on Facebook
Popular in the Community