Canadians sure love their home renovations.
So much so, according to a new survey, that nearly half are willing to spend money they don't have to pay for them.
More than 1,000 Canadians who were planning to renovate their homes in the next year were interviewed for the survey, which was conducted by Ipsos on behalf of BDO Canada.
Nearly half of renovators (43 per cent) said they would use at least some debt to finance their projects, and expected to need it for about 60 per cent of the cost. They also guessed that the debt would take about two-and-a-half years to pay off.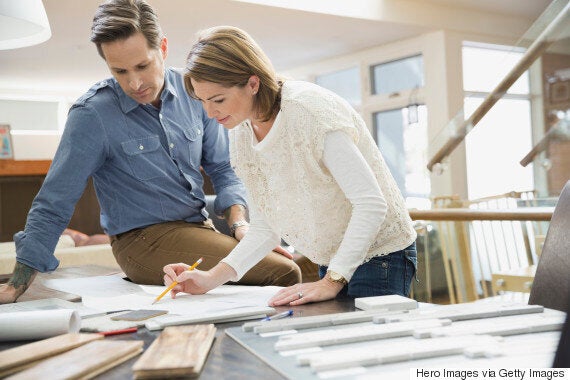 A quarter of them said they weren't paying down existing debt as fast as they could because of their renovations.
Doug Jones, President of BDO Canada, said in a press release that it is less than ideal to carry a debt balance over several months.
"With interest charges adding up each month, you could be paying back much more than you originally spent," he said.
"We would suggest that Canadians focus on saving for retirement and reducing their existing debt rather than taking on more debt for home renovations."
Existing debt is a reality for many. In the final quarter of last year, Canadians owed more than $2 trillion in credit market debt, or $1.67 in debt for every dollar of adjusted household disposable income.
More than half of the respondents in another Ipsos survey said they are just $200 away from insolvency, and nearly half said they're worried about the amount of debt they have.
Jones told HuffPost Canada he suggests that homeowners set up a debt reduction plan. It involves keeping track of your income and living costs, making minimum payments and slashing extra expenses.
He also suggested people pay off their higher-interest rate debts first, but that eliminating debts with the smallest balance can also be a "psychological boost."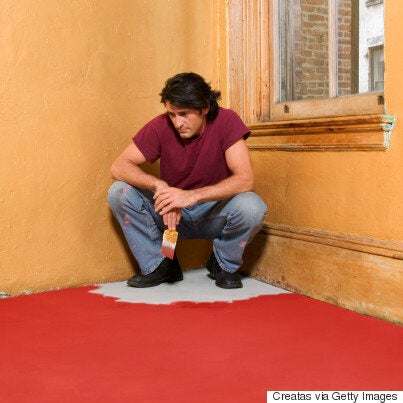 He also finds it troubling that so many people don't have a financial plan for their home projects. Half of the renovators in the BDO Canada survey said they hadn't yet set a budget.
And many are keen to continue the improvements even if they go over budget. Nearly half, or 44 per cent, said they'd use savings to cover additional costs, and 15 per cent would use debt.
The amount they'll spend isn't insignificant — on average, respondents said they planned to spend more than $16,000 this year and 12 per cent of them said they'd spend more than $30,000.
Story continues below slideshow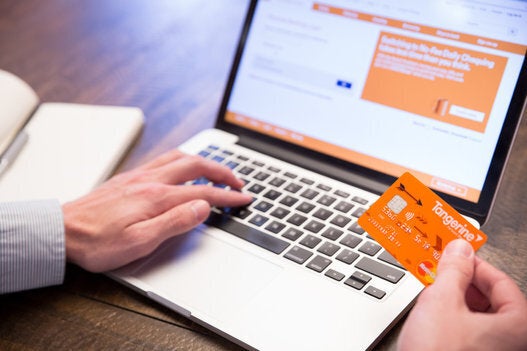 Best Credit Cards In Canada, 2016
But as a result, 25 per cent said they weren't setting aside enough for emergencies. A quarter also said they either weren't saving enough for retirement or were actively delaying retiring.
So why start these projects, considering the financial stress? Forty-seven per cent said they wanted to add value to their home, while 46 per cent had to make essential repairs.
Hopefully none of these homeowners are banking on reselling their fixed-up house to pull them out of debt — making a profit on home flipping isn't guaranteed.
The survey is accurate within ±3.5 percentage points, 19 times out of 20, if all Canadian homeowners planning a renovation had been polled.
What's Going On In Housing?

Our weekly newsletter delivers the news and analysis you need on Canada's housing market. Sign up below and don't miss an issue.