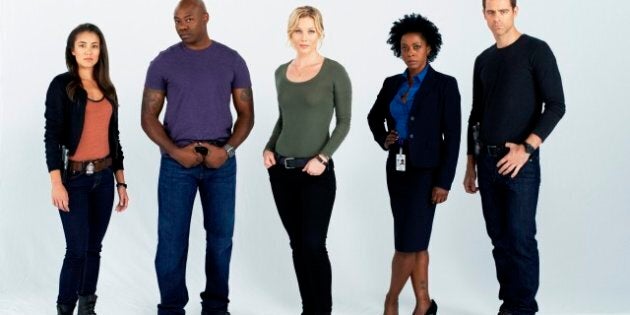 If you thought "Cracked" would be more than just the average procedural, you're not alone. With David Sutcliffe ("Gilmore Girls") clucking like a chicken in the pilot, I figured the sole significant addition to CBC's winter lineup would be more character-driven and not entirely plot-based.
And, yes, while "Cracked" does have loads of potential, there was next to none of that quirkiness I had envisioned, at least in the first episode. Sadly, it really is like all the other shows out there. Fortunately enough, though, there's nothing like it on CBC.
The Toronto-set drama, which follows down-but-not-out detective Aidan Black (Sutcliffe, "Gilmore Girls") as he is transferred out of an elite task force, starts off decently enough. Over the past year alone, Aidan has had two fatal shootings, which led to inquiries, psych evaluations and post-traumatic stress disorder. Not the best qualities a steady and reliable SWAT guy should have, but Aidan's so valuable to the force that his boss had to find a new place for his skills. So why not create a new unit?
Psych Crimes & Crisis is where Aidan finds himself, a new department that responds to any crime scene or situation involving an emotionally disturbed person. I guess it helps that it takes one to know one, but Sutcliffe insists his character hasn't totally gone off the deep end.
"If he was completely bananas, they'd have to remove him from the job but they've determined he's fit for duty," Sutcliffe says of Aidan, but admits, "I think that's been a bit of a grey area in terms of the development of the character, and something the writers actually struggled with -- just how crazy is Aidan?
"You can't make him so crazy that he's not fit for duty, but the show is about a guy who's got some mental issues," continued Sutcliffe. "All of us deal with it in different ways. For me, I just tried to bring as much of that to Aidan as possible, and get further away from the diagnostic element of his craziness and more of the regular humanity of his mental issues. It's just part of being human, to be a little crazy."
Det. Black's new partner is forensic psychiatrist Dr. Daniella Ridley (Stefanie von Pfetten, "Battlestar Galactica"), and, naturally, the two butt heads. But are they paired up because they're a good match, or is Daniella there to help Aidan, to "shrink" him?
"I don't think she's there to provide therapy for him," believes Sutcliffe. "But it creates some built-in tension there. What are her intentions, is she examining Aidan, analyzing him and his behaviour, and it creates a paranoia in him and a distrust for her. That's part of the dynamic of the show, their relationship." Since Aidan has had a psychotic break, and Daniella's been trained to deal with people like him, their partnership makes for an interesting challenge, particularly when it comes to solving cases.
The two are tasked with solving complex, psychological crimes, which "Cracked" does well. It's the other stuff that leaves me feeling indifferent. There's a lot of one-upping between the two leads, which is understandable, but it also gets old real quick.
We witness Aidan's first day in a new unit, we watch as he and Daniella work their first case, so I've got my fingers crossed that this is just some first episode jitters. I wanted to love "Cracked." I still want to love "Cracked." And don't get me wrong, I didn't hate it -- but I wasn't blown away, either.
Fortunately for "Cracked," CBC excels at gripping dramas ("Republic of Doyle," "Arctic Air"), so I think it's safe to say the broadcaster's latest show can -- and will -- improve.
"Cracked" premieres on CBC at 9 p.m. EST and 9:30 p.m. NT on Tuesday, January 8.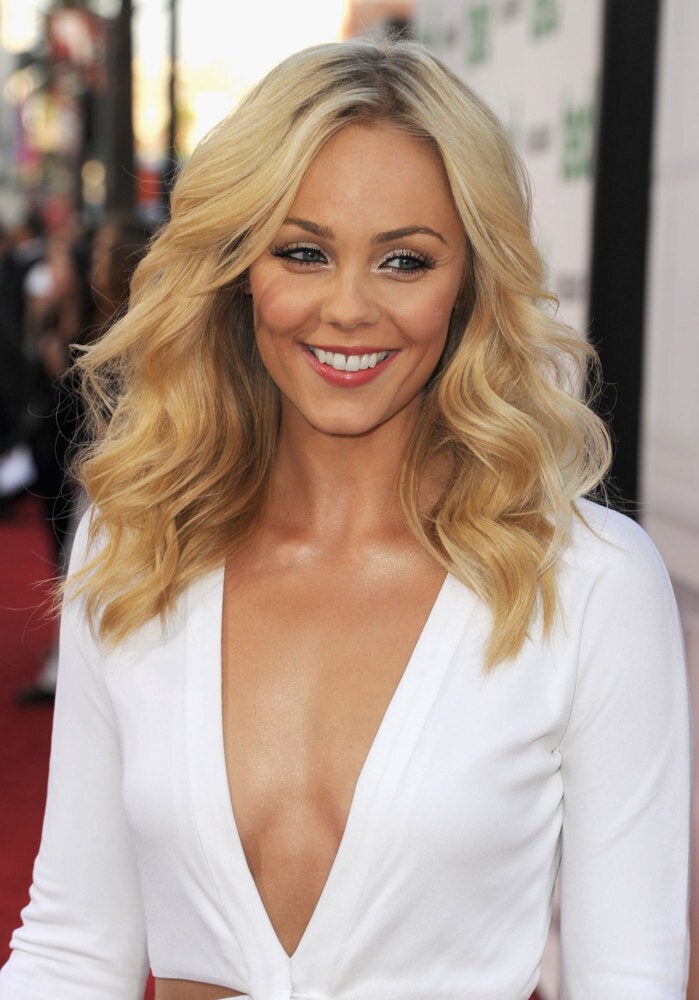 Our Favo(u)rite Canadians On TV