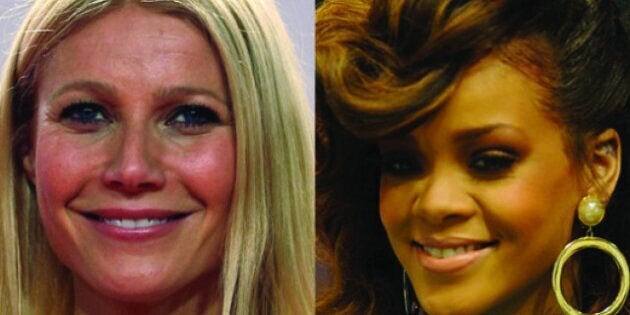 They never look haggard or drawn, even when they're running errands or driving around town. So how do celebrities manage to get that natural, everyday glow? We've got 10 celebrity skin secrets that might surprise you.
With her relentless touring schedule and non-stop commitments, you'd assume Rihanna's healthy skin was the work of some miracle cream that somehow erases any signs of fatigue. Not so, says the star. She told InStyle Magazine that her amazing skin is down to two key elements, "Water and rest for my skin -- which helps the elasticity." Although, being 23 also helps with the elasticity.
Full text continues below slideshow -- find out the beauty secrets of the stars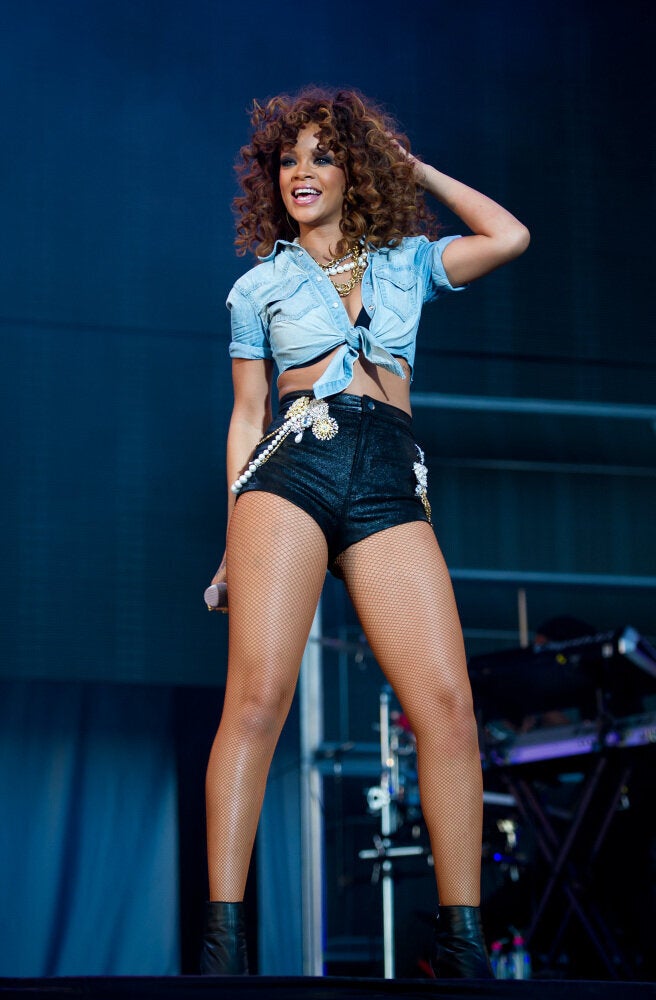 Celebrity Skin Secrets Revealed
This reality star darling is partial to Proactiv, the heavily informercial-ed skincare line that's had a wide range of celebrity spokespeople, including Jessica Simpson, Jenna Fischer and Katy Perry. Conrad, 25, spoke to Seventeen Magazine about it: "I had bad skin in high school, but Proactiv's three-step system really works. I've been using it off and on for the past few years, but when I get lazy and stop, I totally break out."
Blake Lively is the first to admit that being a celebrity can be hard on your skin. But she has a solution: "What I do for a living, really, is wear makeup and have my hair done. Patricia Wexler's face wash completely cleared up my skin," she told MSN Lifestyle.
Her name might not be as familiar as the others, but Korean actress Song Hye-Kyo is one of the faces responsible for a huge beauty trend in Asia: the BB cream rage. When South Korean women discovered that the secret behind Song's seemingly flawless skin was BB cream, demand for the product skyrocketed. The multi-function cream moisturizes, evens out skin tone, brightens protects and treats skin, and provides a natural-looking glow. Song and actress Jeon Ji-Hyun are the poster-girls for BB cream in Asia, but look for the product to make waves in the US and Canada this year, where there is already demand among early adopters.
With a new baby and an even newer TV show keeping her Up All Night, Christina Applegate probably needs all the help she can get when it comes to making her skin look healthy, refreshed and radiant. She recently told Cosmopolitan that she relies on La Mer cream (or Creme de la Mer) to do the trick, and she's not the only one; Jennifer Lopez, Halle Berry and even Brad Pitt are said to be fans of the moisturizer. But you likely need a celebrity income to afford this expensive product -- a 2oz bottle can cost upwards of $250.
As one of the world's most beautiful women, everyone pays attention when Victoria's Secret model Miranda Kerr dishes out beauty advice. Her latest addiction? "I love getting oxygen facials. That's my new thing," she admitted to Us Magazine. Oxygen facials, in which a mist of pure oxygen is used during the facial to rejuvenate and regenerate skin, have since become a popular service at spas across the world.
As the glamorous 'it' girl of the past few years, Mad Men star Christina Hendricks is probably becoming accustomed to spoiling herself. Case in point: "I recently used La Prairie's Cellular Power Infusion ($475) treatment. It was so amazing and I really noticed a change in my skin," she told Us Magazine of her most luxurious skin splurge.
Shooting a movie with Brad Pitt in the desert sounds pretty awesome, but it can be awful for your skin. When Cate Blanchett worked on Babel in Morocco a few years back, she combated the dust, dryness and long days with a moisturizer she swears by to maintain her porcelain complexion. "To restore hydration, I used SK-II's Skin Rebooster, my go-to airplane treatment," she told Marie Claire.
With two kids afflicted with skin problems, Julianne Moore knows just how important using gentle skincare products is and nowadays, the gorgeous 51-year-old actress will only use products endorsed by the Natural Products Association (NPA.) "My two kids have eczema, so I have to be vigilant about what goes on their skin. It helps when I'm shopping to see the NPA's seal of approval -- the little green leaf," she told Marie Claire. NPA-approved products must be at least 95 percent natural and completly free of any toxic ingredients, so you can be confident they won't hard your skin.