We all know that Celine Dion's heart will go on, but after Paris Couture Fashion Week, she proved her style will too.
That week, she was also spotted in Balenciaga, Dior and Saint Laurent. All eyes were now on Celine.
And who does she have to thank for that? Stylist Law Roach, the man behind the cutting-edge looks of Zendaya, Ariana Grande, Ruby Rose and Skai Jackson. Dion's enlisting in the "image architect" came after Googling a collection of Zendaya's sophisticated red carpet looks (yes, really).
"She sought me out, which is really humbling," he tells PeopleStyle. "I mean, Celine is an icon."
Sure, that she is. In music, definitely. But in fashion, being labelled "an icon" wasn't always the case.
Over her nearly 35 years in the spotlight, the Quebec-born star has showcased a dynamic wardrobe, making statements with her looks. But as Vogue points out, "Dion has never been known as a fashion world darling." But with Roach now by the singer's side, we think everything is about to change.
So to see how far she's come with her style, we're looking back at Celine's most memorable looks from throughout the years. From her latest looks in Paris, to her first moments on the Eurovision stage back in 1988, here's Celine's evolving style in pictures:
And let us be clear on this one: we think the best is yet to come for Celine and her fashion game.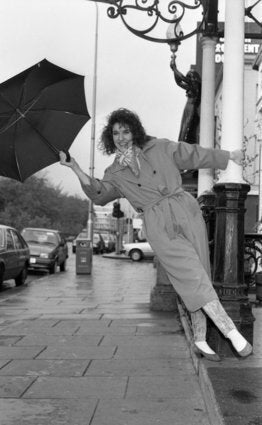 Celine Dion Style Evolution (2016)